These sound like big words for our little ones, but there's an easier way to break it down. Water and oil won't mix because they're not the same "weight" or substance (just like clay and LEGOs won't become one). Now add a drop of food coloring (which is heavier than oil) and a fizzy tablet and watch the air bubbles take coloring with them to the top. Head on over to S. L. Smith's blog to see how it's done.
This is the most kid friendly and fun lab kit you can get. My kids are ages 2 and 4 and cannot get enough of this. Everything in the kit is high-quality, and this kit lasts a very long time. We have done these experiments over and over for 3 months and only recently have used an entire bag of something. I admit to even being impressed by how cool the activities are. This is worth every single penny. I will 100% be ordering another kit when we deplete all the things in ours.
Making a borax snowflake is a crystal-growing project that is safe and easy enough for kids. You can make shapes other than snowflakes, and you can color the crystals. As a side note, if you use these as Christmas decorations and store them, the borax is a natural insecticide and will help keep your long-term storage area pest-free. If they develop a white precipitant, you can lightly rinse them (don't dissolve too much crystal). Did I mention the snowflakes sparkle really nicely?
It takes a few hours to see the results of this leaf experiment, but it couldn't be easier to set up, and kids will love to see a leaf actually "breathing." Just get a large-ish leaf, place it in a bowl (glass works best so you can see everything) filled with water, place a small rock on the leaf to weigh it down, and leave it somewhere sunny. Come back in a few hours and you'll see little bubbles in the water created when the leaf releases the oxygen it created during photosynthesis.
The word "oobleck" comes from a Dr. Seuss story where a young boy must rescue his kingdom from a sticky substance. But the neat part of this experiment is how oobleck reacts to vibrations. Put the oobleck over a subwoofer (on top a cookie sheet!) and watch it dance to difference frequencies. Your dancer will see how sound isn't just about volume! Check out more of this awesome experiment from Tammy of Housing a Forest.
But the point is, I had not done any of these experiments with my daughter until we got this box. This has everything in one box, with all the equipment-- including a stand for the test tubes, which another review didn't have for some reason. (And get a little bag superabsorbent polymers, too. Those little buggers are fun but somehow end up everywhere). It's fun, it's easy, there are some experiments that require patience, which is really good for this age group. We are most of the way through the kit, doing maybe three experiments a week, and now I am shopping for more kits. Because even though I have the equipment, the books, and the education to diy the whole thing... the kit is easy, fun, and we actually DO it.
a tube, yeast, sugar and warm water, a deflated balloon over the top shake the yeast "farts" which causes the balloon to inflate. I did this at a sleep over with boys 7 to 9 they loved it. you can use an empty water bottle, 1 packet of active yeast, 1/4 cup warm water 1 tsp sugar, large balloon, ruler to measure. measure in 5 min increments. The water wakes the sleeping yeast up. they wake up hungry, you feed them the sugar and their waste/farts are gas that fill the balloon. As they eat the more gas they produce thus filling the balloon. It doesn't blow all the way up, but it is cool. – Jackie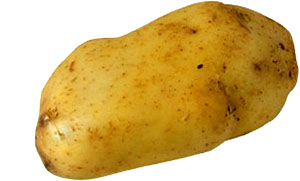 This experiment is a great way for young kids to learn about static electricity, and it's more fun and visual than just having them rub balloons against their heads. First you'll create a butterfly, using thick paper (such as cardstock) for the body and tissue paper for the wings. Then, blow up the balloon, have the kids rub it against their head for a few seconds, then move the balloon to just above the butterfly's wings. The wings will move towards the balloon due to static electricity, and it'll look like the butterfly is flying.
You could even step into the living room to have more scientific fun. Learn about static electricity with some tiny scraps of paper and a balloon. Blow up the balloon and tie it closed. Make a small pile of paper scraps on the floor, and rub the balloon back and forth several times on your hair or on a sweater. Immediately move the balloon to the paper and watch as the paper scraps cling to the balloon. Rub the balloon on your head or sweater again and then place it against the wall to see it stick there. This surprising sticking happens because you have moved electrons around and the balloon now has more of a negative charge, while the paper or the wall has more of a positive charge. Putting the two surfaces together makes the opposite charges stick to each other.
Sometimes classroom learning leaves out the fun and resources and funding limit the options, especially with crowded classrooms. This is why here we aim to highlight the importance of one to one teaching and a good student comes usually from a patient teacher. Wisdom and guidance combined with excellent equipment could save lives in years to come and what seed is planted today with creating the foundation for life to come in the future.
This mechanical weathering experiment teaches kids why and how rocks break down or erode. Take two pieces of clay, form them into balls, and wrap them in plastic wrap. Then, leave one out while placing the other in the freezer overnight. The next day, unwrap and compare them. You can repeat freezing the one piece of clay every night for several days to see how much more cracked and weathered it gets than the piece of clay that wasn't frozen. It may even begin to crumble. This weathering also happens to rocks when they are subjected to extreme temperatures, and it's one of the causes of erosion.
When these nails and copper wires collide, heat is generated (psst ... heat is a result of expended energy, so you can explain to your little runner why he feels warmer after a race around the house). But with some potato magic, the properties of the nail and copper stay separated, allowing the heat to become the electric energy needed to power up your devices. Build your own potato battery with this tutorial from PBS Kids. 

There are a lot of science kits for kids out there, so it can be difficult to work out which brands are the best. Some of our favorites for realistic experiments include 4M and National Geographic. For younger kids, the Kids First brand has a lot of good value kits to choose from. The brand Sick Tricks is also a great choice for kids looking to impress their friends or parents with new tricks and experiments. For robotic science kits, Cozmo and LEGO are great options.
This simple experiment teaches kids about inertia (as well as the importance of seatbelts!). Take a small wagon, fill it with a tall stack of books, then have one of your children pull it around then stop abruptly. They won't be able to suddenly stop the wagon without the stack of books falling. You can have the kids predict which direction they think the books will fall and explain that this happens because of inertia, or Newton's first law.
Is it a liquid or solid? The answer is both! This DIY slime—made from glue, borax and water—is also known as a polymer (molecules that can stick close together to be a solid or spread apart and take liquid form). And it's all thanks to borax, which acts as a binder to prevent the glue from going completely liquid. Check out Explorable's recipe on mixing the ingredients. Prolong the life of your goo by keeping it in an airtight container in the fridge.
Kids ages 5-8 are at a crucial time in their understanding of science, math, and engineering. They're old enough to grasp how big ideas like the solar system and flight, things that perhaps once seemed magical, have scientific properties that allow us to explore outer space and build rocket ships. Kiwi Crate allows children in 1st, 2nd, and 3rd grade to begin a hands-on discovery of physics, chemistry, biology, and more, with fun projects that they can assemble themselves.
Insect hotels can be as simple (just a few sticks wrapped in a bundle) or as elaborate as you'd like, and they're a great way for kids to get creative making the hotel and then get rewarded by seeing who has moved into the home they built. After creating a hotel with hiding places for bugs, place it outside (near a garden is often a good spot), wait a few days, then check it to see who has occupied the "rooms." You can also use a bug ID book or app to try and identify the visitors.
Red cabbage powder (0.25oz/7g), citric acid (2oz/59ml), baking soda (2oz/59ml), 3 color tablets, cross-linked polyacrylamide co-polymer (0.5oz/14g), vegetable oil (2oz/59ml), corn starch (2oz/59ml), paper, 2 cotton swabs, 3 test tubes with caps, test tube stand, 3 plastic cups, pipette, stir 2 sticks, small and medium plastic measuring scoops and activity guide.
This solar energy science experiment will teach kids about solar energy and how different colors absorb different amounts of energy. In a sunny spot outside, place six colored pieces of paper next to each other, and place an ice cube in the middle of each paper. Then, observe how quickly each of the ice cubes melt. The ice cube on the black piece of paper will melt fastest since black absorbs the most light (all the light ray colors), while the ice cube on the white paper will melt slowest since white absorbs the least light (it instead reflects light). You can then explain why certain colors look the way they do. (Colors besides black and white absorb all light except for the one ray color they reflect; this is the color they appear to us.)
Children aged 9+ start to want more detailed experiments and activities, which shows they are ready to begin real-science. Whether they have interests in physics, chemistry or robotics there is always something to get them started on their way. Some tops are harder than others and make sure you read all the features and facts so that you find the ideal gift for your child.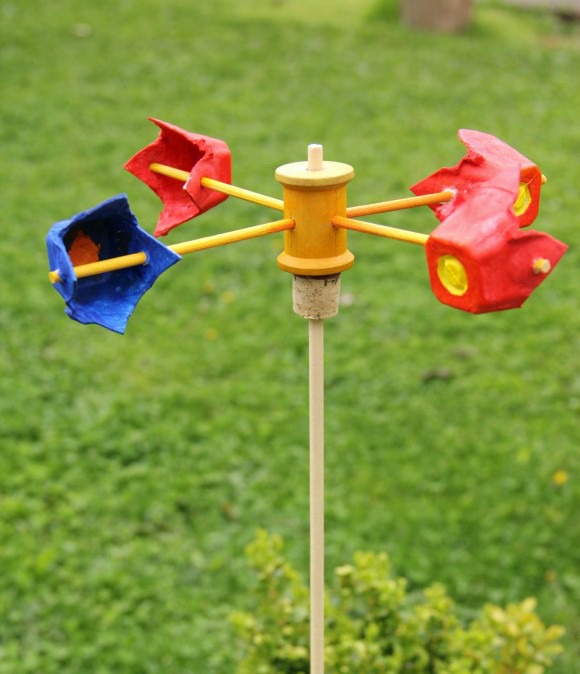 Sometimes classroom learning leaves out the fun and resources and funding limit the options, especially with crowded classrooms. This is why here we aim to highlight the importance of one to one teaching and a good student comes usually from a patient teacher. Wisdom and guidance combined with excellent equipment could save lives in years to come and what seed is planted today with creating the foundation for life to come in the future.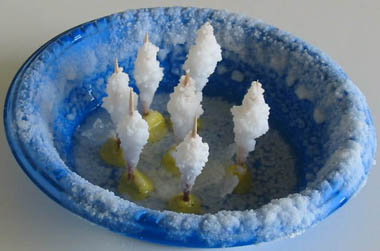 There is a wide range of price and quality, which is normally reflected on each other and the higher the price the better the quality. However, kids are surprisingly happy with what they get and if the budget is low to make sure you're enthusiasm is high. Kids love when you get involved and make the science magic happen, so ideally get enthusiastic.
The Big Bag of Science is filled with all sorts of scientific ingredients and tools for your child to conduct his or her experiments. The bag also helps to teach observational techniques and skills like understanding measurements, experimentation, and analyzation. Note that there are some ingredients not included that can be found in the house (like soda).
It happens to the Statue of Liberty and it happens to the change in your pocket! Create your own home lab with just a few household ingredients (this experiment will literally cost you just pennies). It's also a chemical reaction with very non-toxic ingredients, so it's safe and fascinating even for young kids. Click over to Buggy and Buddy to get the simple how-to.
This is an easy experiment that'll appeal to kids of a variety of ages. Just take a zip-lock bag, fill it about ⅔ of the way with water, and close the top. Next, poke a few sharp objects (like bamboo skewers or sharp pencils) through one end and out the other. At this point you may want to dangle the bag above your child's head, but no need to worry about spills because the bag won't leak? Why not? It's because the plastic used to make zip-lock bags is made of polymers, or long chains of molecules that'll quickly join back together when they're forced apart.

Kids will love shooting pom poms out of these homemade popsicle stick catapults. After assembling the catapults out of popsicle sticks, rubber bands, and plastic spoons, they're ready to launch pom poms or other lightweight objects. To teach kids about simple machines, you can ask them about how they think the catapults work, what they should do to make the pom poms go a farther/shorter distance, and how the catapult could be made more powerful.