If your kids are learning about genetics, you can do this edible double helix craft to show them how DNA is formed, what its different parts are, and what it looks like. The licorice will form the sides or backbone of the DNA and each color of marshmallow will represent one of the four chemical bases. Kids will be able to see that only certain chemical bases pair with each other.
How are some dinosaur tracks still visible millions of years later? By mixing together several ingredients, you'll get a claylike mixture you can press your hands/feet or dinosaur models into to make dinosaur track imprints. The mixture will harden and the imprints will remain, showing kids how dinosaur (and early human) tracks can stay in rock for such a long period of time.
With a combination of a solid fuel source and a liquid oxidizer, hybrid rocket engines can propel themselves. And on a small scale, you can create your own hybrid rocket engine, using pasta, mouthwash and yeast. Sadly, it won't propel much, but who said rocket science ain't easy? Check out this video from NightHawkInLight on how to make this mini engine.
This grow-your-own experiment that lets you grow crystals inside an egg shell. Be sure to get alum powder that contains potassium, or else you won't get any crystal growth. Adding drops of food dye to the growing solution yields some super cool crystals. A perfectly formed geode takes about 12-15 hours to grow, making this a great weekend project. Check out more of Art and Soul's gorgeous eggs over at their blog!
Baking soda volcanoes are one of the classic science projects for kids, and they're also one of the most popular. It's hard to top the excitement of a volcano erupting inside your home. This experiment can also be as simple or in-depth as you like. For the eruption, all you need is baking soda and vinegar (dishwashing detergent adds some extra power to the eruption), but you can make the "volcano" as elaborate and lifelike as you wish.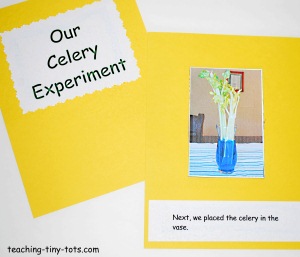 Red cabbage powder (0.25oz/7g), citric acid (2oz/59ml), baking soda (2oz/59ml), 3 color tablets, cross-linked polyacrylamide co-polymer (0.5oz/14g), vegetable oil (2oz/59ml), corn starch (2oz/59ml), paper, 2 cotton swabs, 3 test tubes with caps, test tube stand, 3 plastic cups, pipette, stir 2 sticks, small and medium plastic measuring scoops and activity guide.
My First Mind Blowing Science Kit also comes with cool scientific tools like test tubes, pipettes, stirring sticks, and measuring scoops that will make your child feel like a real chemist. Not only will they learn important skills in conducting experiments, they will also learn the basics of acids and bases. While none of the experiments are particularly messy, it's safer to perform them on a flat surface with adult supervision.