This is an easy and fun kit to learn about science. Got it for a five year old. The concepts are easy to follow and so are the directions. Everything is pretty much provided in the kit in order to make the science experiments with the exception of some ingredients like vinegar or other acidic ingredients that can be easily found in one's pantry or fridge. You will need one paper plate and some Ziploc bags to store the powders provided after opening the package. For example - baking soda. Overall, we've enjoyed this science kit. My five year old asks to make a science experiment each day! Very fun and educational.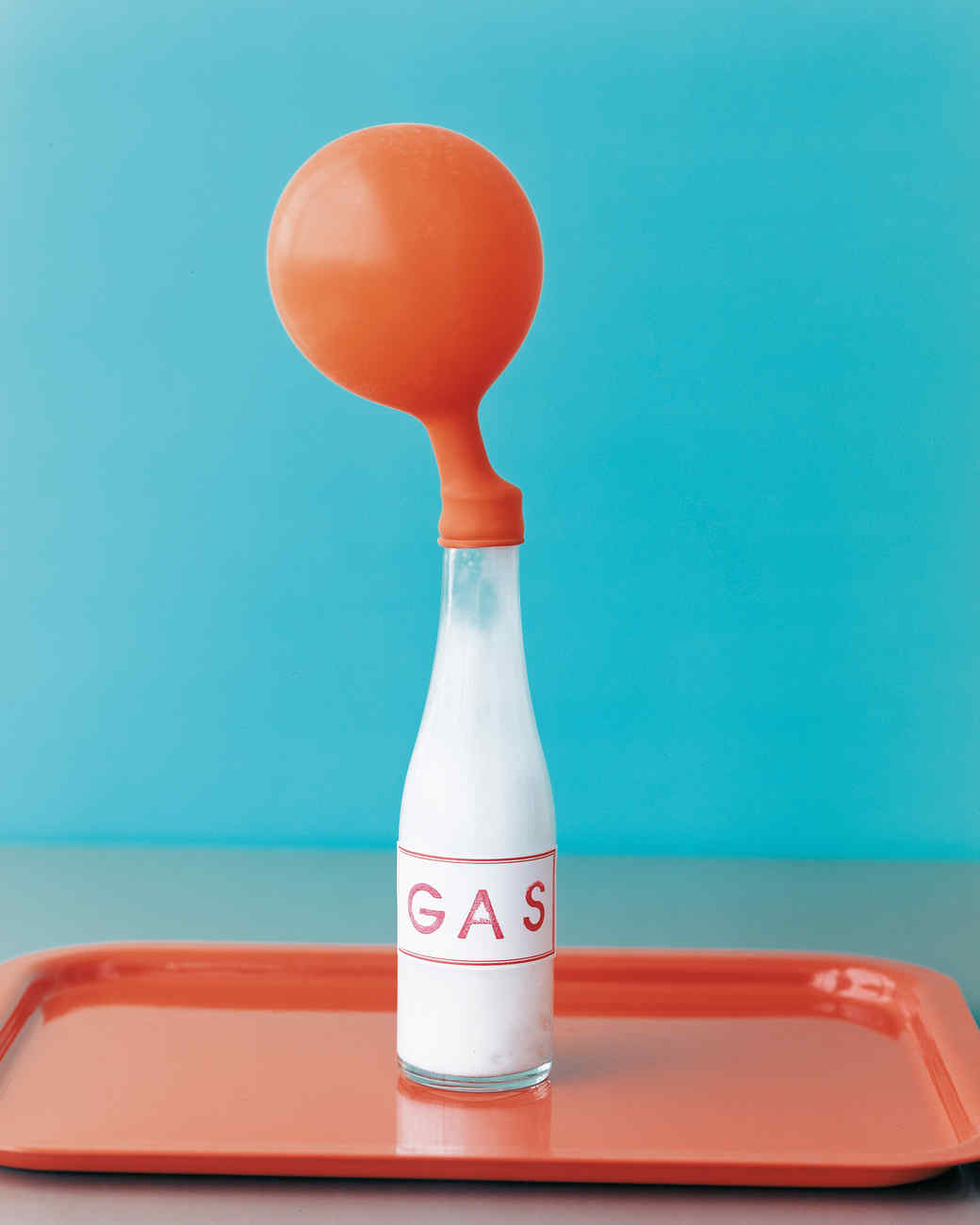 Homemade Kits – There are probably loads of objects around your home already, which can be used to set up your own science experiments. These include things like salt, baking soda, vinegar, soap, cornstarch and of course food dye to make things more interesting! You'll also need some basic equipment like tweezers, ramekins or small tubs, a funnel and a dropper for example. There are too many home science experiments to discuss here, but with these basic supplies you'll find you can perform some really cool experiments to amaze the kids!
Like the popular baking soda and vinegar experiments, this film canister rocket literally takes it to the next level by using that creation of gas and energy to jet off into the sky. If your explorer has seen videos of mountain tops getting blown off during a volcanic eruption, this science project is pretty much any space lover's version. Get the building instructions over at kids science activity blog The Science Kiddo.
'Tis the season for gumdrops and this classic structural engineering challenge uses just two ingredients: toothpicks and candy. We're particularly fond of this one from The Homeschool Scientist because it helps you explain what the concepts (engineering, load distribution, physics, shape comparison) are to your kiddos while they are building it. doing it. Visit The Homeschool Scientist to get going. And click here for five more gumdrop-themed challenges. 
You could even step into the living room to have more scientific fun. Learn about static electricity with some tiny scraps of paper and a balloon. Blow up the balloon and tie it closed. Make a small pile of paper scraps on the floor, and rub the balloon back and forth several times on your hair or on a sweater. Immediately move the balloon to the paper and watch as the paper scraps cling to the balloon. Rub the balloon on your head or sweater again and then place it against the wall to see it stick there. This surprising sticking happens because you have moved electrons around and the balloon now has more of a negative charge, while the paper or the wall has more of a positive charge. Putting the two surfaces together makes the opposite charges stick to each other.
3. Now remove about an inch of the plastic coating from both ends of the wire and attach the one wire to one end of a battery and the other wire to the other end of the battery. (It is best to tape the wires to the battery – be careful though, the wire could get very hot!) Now you can experiment by picking up paper clips and small non-aluminum objects.
This solar energy science experiment will teach kids about solar energy and how different colors absorb different amounts of energy. In a sunny spot outside, place six colored pieces of paper next to each other, and place an ice cube in the middle of each paper. Then, observe how quickly each of the ice cubes melt. The ice cube on the black piece of paper will melt fastest since black absorbs the most light (all the light ray colors), while the ice cube on the white paper will melt slowest since white absorbs the least light (it instead reflects light). You can then explain why certain colors look the way they do. (Colors besides black and white absorb all light except for the one ray color they reflect; this is the color they appear to us.)