A nature journal is a great way to encourage kids to be creative and really pay attention to what's going on around them. All you need is a blank journal (you can buy one or make your own) along with something to write with. Then just go outside and encourage your children to write or draw what they notice. This could include descriptions of animals they see, tracings of leaves, a drawing of a beautiful flower, etc. Encourage your kids to ask questions about what they observe (Why do birds need to build nests? Why is this flower so brightly colored?) and explain to them that scientists collect research by doing exactly what they're doing now.
Insect hotels can be as simple (just a few sticks wrapped in a bundle) or as elaborate as you'd like, and they're a great way for kids to get creative making the hotel and then get rewarded by seeing who has moved into the home they built. After creating a hotel with hiding places for bugs, place it outside (near a garden is often a good spot), wait a few days, then check it to see who has occupied the "rooms." You can also use a bug ID book or app to try and identify the visitors.
Homemade Kits – There are probably loads of objects around your home already, which can be used to set up your own science experiments. These include things like salt, baking soda, vinegar, soap, cornstarch and of course food dye to make things more interesting! You'll also need some basic equipment like tweezers, ramekins or small tubs, a funnel and a dropper for example. There are too many home science experiments to discuss here, but with these basic supplies you'll find you can perform some really cool experiments to amaze the kids!
The products listed here may contain small parts that are choking hazards for children! Toys can pose a hazard to babies and young children – they can choke, suffocate, or otherwise harm the child. Young children explore their world by putting things in their mouths, but children under three years of age do not have a well-developed coughing reflex and will choke easily on small items. All children, regardless of age, need close supervision with any toys to help prevent accidents from happening. Adult supervision is required at all times!
Penguins, and many other birds, have special oil-producing glands that coat their feathers with a protective layer that causes water to slide right off them, keeping them warm and dry. You can demonstrate this to kids with this penguin craft by having them color a picture of a penguin with crayons, then spraying the picture with water. The wax from the crayons will have created a protective layer like the oil actual birds coat themselves with, and the paper won't absorb the water.
This blood model experiment is a great way to get kids to visual what their blood looks like and how complicated it really is. Each ingredient represents a different component of blood (plasma, platelets, red blood cells, etc.), so you just add a certain amount of each to the jar, swirl it around a bit, and you have a model of what your blood looks like.
The best science experiments guide for kids ages 3-9. This is YOUR go-to resource for all things STEM and science all year round!  STEM stands for science, technology, engineering, and math. You can make STEM and science exciting, educational, and inexpensive for young kids. Fun and easy science for kids starts here! Don't hesitate getting set up for science at home right away.
Did you know that a simple potato can produce enough energy to keep a light bulb lit for over a month? You can create a simple potato battery to show kids. There are kits that provide all the necessary materials and how to set it up, but if you don't purchase one of these it can be a bit trickier to gather everything you need and assemble it correctly. Once it's set though, you'll have your own farm grown battery!
It's important to get kids involved in science early so they understand the world around them. These science kits focus on critical thinking skills that will give your kid's hands-on experience to build their curiosity and interest. Help your children discover the fun in learning by checking out these kits that teach them how to conduct their own experiments through the many different fields of science.
Ideal for introducing science-based activities to young children, Cassie's experiment for mixing colours and water is a simple science experiment designed for preschoolers. Let your little one choose which colour to use when, ask them to describe the colourful shapes they'll see dancing in the water and see what happens when you mix more than one colour together.
There are many variations on homemade molecule science crafts. This one uses clay and toothpicks, although gumdrops or even small pieces of fruit like grapes can be used in place of clay. Roll the clay into balls and use molecule diagrams to attach the clay to toothpicks in the shape of the molecules. Kids can make numerous types of molecules and learn how atoms bond together to form molecules.
Another physics kit that is sure to interest your child if they enjoy the Engino Newton's Law Kit is the Klutz LEGO Chain Reactions Kit. This one teaches your kids about chain reactions and moving machines while also encouraging creativity and ingenuity by building their own. Plus it uses LEGO bricks they can play with when they're done experimenting.
Red cabbage powder (0.25oz/7g), citric acid (2oz/59ml), baking soda (2oz/59ml), 3 color tablets, cross-linked polyacrylamide co-polymer (0.5oz/14g), vegetable oil (2oz/59ml), corn starch (2oz/59ml), paper, 2 cotton swabs, 3 test tubes with caps, test tube stand, 3 plastic cups, pipette, stir 2 sticks, small and medium plastic measuring scoops and activity guide.
We have categorized by age to make things really easy when deciding which type of experiment kit to go for and start experimenting with. There is everything from geology rock experiments, ocean discovery kits, volcano boxed experiments, butterfly and insect garden kits, robotics activities and kits, human biology box sets and chemistry sets that bring the obscure into light making learning loads of fun and super exciting for everyone involved.  These mentioned are only in the 3 years old and over a section, but we also have a 6 years old and above, because we understand the capabilities of children. The section for 8 years old and above come under one section to help make a clear distinction.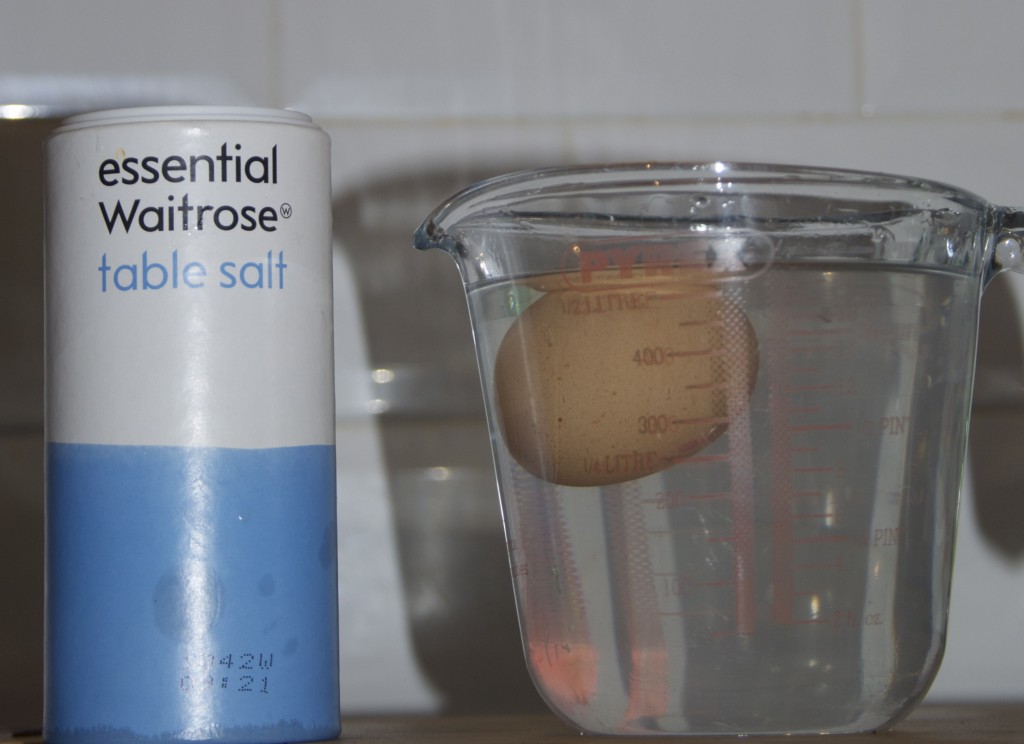 Rock kits – This area tends to include those already covered such as geodes and geology kits, as well as crystal growing sets. They might also include rock collections, which your child can identify then how off their knowledge. Another great product coming under this category is the rock tumbler. Using this special machine, kids can turn ordinary rocks into shiny gemstones. Kids can then get creative and turn their new rocks into keychains, jewellery, or anything they fancy. A great way to combine science and art.
By creating an articulated hand model, you can teach kids about bones, joints, and how our hands are able to move in many ways and accomplish so many different tasks. After creating a hand out of thin foam, kids will cut straws to represent the different bones in the hand and glue them to the fingers of the hand models. You'll then thread yarn (which represents tendons) through the straws, stabilize the model with a chopstick or other small stick, and end up with a hand model that moves and bends the way actual human hands do.
For this saltwater density experiment, you'll fill four clear glasses with water, then add salt to one glass, sugar to one glass, and baking soda to one glass, leaving one glass with just water. Then, float small plastic pieces or grapes in each of the glasses and observe whether they float or not. Saltwater is denser than freshwater, which means some objects may float in saltwater that would sink in freshwater. You can use this experiment to teach kids about the ocean and other bodies of saltwater, such as the Dead Sea, which is so salty people can easily float on top of it.
Scientific Explorer's Mind Blowing Science Kit includes almost everything you need to set up exciting, colorful experiments with your young scientist. Included in this dynamic kit are the following components: red cabbage juice powder, citric acid, color tablets, polyacrylamide crystals, a pipette, small and medium scoops, and three plastic cups. Only basic supplies are required but not included, such as water, towels, a plate or tray to catch spills, and a stirring spoon. Although none of the experiments included in this kit are especially messy, each one should be done on a flat surface that can be easily wiped clean in case of spills.
With a combination of a solid fuel source and a liquid oxidizer, hybrid rocket engines can propel themselves. And on a small scale, you can create your own hybrid rocket engine, using pasta, mouthwash and yeast. Sadly, it won't propel much, but who said rocket science ain't easy? Check out this video from NightHawkInLight on how to make this mini engine. 

You don't need a storm to see lightning; you can actually create your own lightning at home. For younger kids this experiment requires adult help and supervision. You'll stick a thumbtack through the bottom of an aluminum tray, then stick the pencil eraser to the pushpin. You'll then rub the piece of wool over the aluminum tray, and then set the tray on the Styrofoam, where it'll create a small spark/tiny bolt of lightning!
Scientific Explorer My First Mind Blowing Science Kit is your junior chemist's introduction to the world of scientific exploration. Learn the basics of science from chemical reactions to the use of science tools. With mind blowing experiments such as creating a sunset in a test tube and making a color-changing volcano, children will love learning fascinating facts about their natural world and this kit will keep them engrossed with interactive experiments. Includes Red cabbage powder, citric acid, baking soda, 3 color tablets, crosslinked polyacrylate copolymer, vegetable oil, corn starch, 2 cotton swabs, 3 test tubes with stand, 3 plastic cups, pipette, 2 sticks, 2 measuring scoops and activity guide. Recommended for children 6 years of age and older with adult supervision.
You don't need a storm to see lightning; you can actually create your own lightning at home. For younger kids this experiment requires adult help and supervision. You'll stick a thumbtack through the bottom of an aluminum tray, then stick the pencil eraser to the pushpin. You'll then rub the piece of wool over the aluminum tray, and then set the tray on the Styrofoam, where it'll create a small spark/tiny bolt of lightning!
Be careful: The water only has the power to make the sugar crystals "invisible" when it's piping hot. After the water cools down and evaporates, the sugar turns back into a solid. And with a little help of your sugar-soaked string, the crystals will find a home to grow upon and become rock candy. Learn how to make your smart sweets with these instructions from the Exploratorium.