This science kit is perfect for my son. I got it for his 6th birthday and we've been having so much fun doing the experiments. It came with nearly all of the supplies except for simple things you have in your home like baking flour and water. Other kits I've bought have required so many other items which we didn't have, this one is so easy to use. He loves using the test tubes, the dropper, measuring out the components with the scoopers. He said it makes him feel like a real scientist. His 4 year old sister likes doing experiments too. This is the best kit to buy for a young child. So easy for them AND for you.
Children aged 9+ start to want more detailed experiments and activities, which shows they are ready to begin real-science. Whether they have interests in physics, chemistry or robotics there is always something to get them started on their way. Some tops are harder than others and make sure you read all the features and facts so that you find the ideal gift for your child.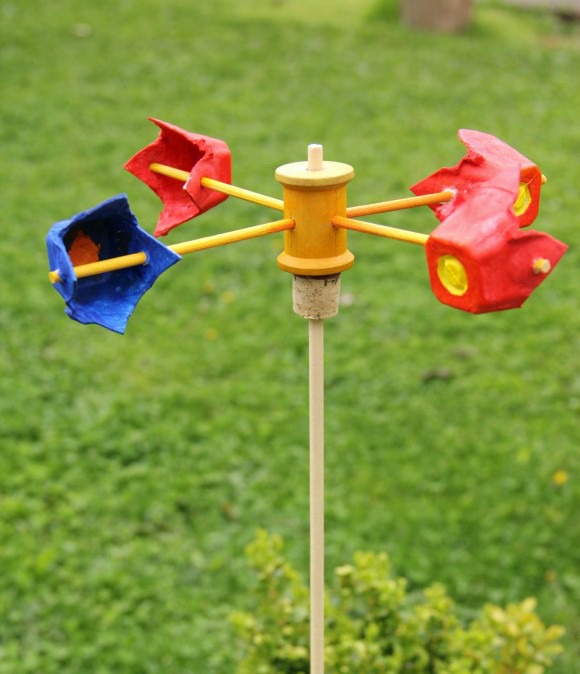 We have categorized by age to make things really easy when deciding which type of experiment kit to go for and start experimenting with. There is everything from geology rock experiments, ocean discovery kits, volcano boxed experiments, butterfly and insect garden kits, robotics activities and kits, human biology box sets and chemistry sets that bring the obscure into light making learning loads of fun and super exciting for everyone involved.  These mentioned are only in the 3 years old and over a section, but we also have a 6 years old and above, because we understand the capabilities of children. The section for 8 years old and above come under one section to help make a clear distinction.
Disgusting Kits – These kits are great for young boys especially, who love everything gross! They will love to create horrible slime and sludge to gross out their friends, and parents! They tend to feature things like brains and snot – sure to be popular with little ones! Parents will love that their kids can explore disgusting substances in a fun, safe and educational way.
Kids ages 5-8 are at a crucial time in their understanding of science, math, and engineering. They're old enough to grasp how big ideas like the solar system and flight, things that perhaps once seemed magical, have scientific properties that allow us to explore outer space and build rocket ships. Kiwi Crate allows children in 1st, 2nd, and 3rd grade to begin a hands-on discovery of physics, chemistry, biology, and more, with fun projects that they can assemble themselves.
The products listed here may contain small parts that are choking hazards for children! Toys can pose a hazard to babies and young children – they can choke, suffocate, or otherwise harm the child. Young children explore their world by putting things in their mouths, but children under three years of age do not have a well-developed coughing reflex and will choke easily on small items. All children, regardless of age, need close supervision with any toys to help prevent accidents from happening. Adult supervision is required at all times!
Kids this age will probably enjoy a whole range of different science kits. It's good to look for something which will help with what they are learning about at school. Pre-teens are becoming more and more independent, so it might be worth looking for an experiment kit which is simple enough for them to do alone, but still hard enough to keep them entertained and learning.
Each of our crates presents kids with a multi-faceted experience that can last for hours, or even days! Our crates include a magazine with additional science experiments and activities, and lots of rich content to dig deeper into the theme. We also provide online resources and video content for every project, all designed to allow kids to explore further.
There are many different types of children's scientific equipment and learning activities and here we will review some of the best and feature the highlights and reasons to choose one over the other. Some like to use home-made diy type science activities and others prefer the box sets that come all prepared. Both are fantastic and we applaud the parent willing to spend the time going through kitchen worktops and cupboards to make learning enjoyable for their kids.
Dry ice is already cool enough on its own (yes, pun intended) but it takes science to turn them a rad overflow of bubbles. When you add water, it changes the temperature of the dry ice, causing the ice to go from solid to gas. That's where the fog and bubbles come from! Head to crafty blog Simply Modern Mom to get the full tutorial. But be careful: Dry ice can cause serious skin burns, so make sure your kids are well supervised and know not to touch the ice.
By creating an articulated hand model, you can teach kids about bones, joints, and how our hands are able to move in many ways and accomplish so many different tasks. After creating a hand out of thin foam, kids will cut straws to represent the different bones in the hand and glue them to the fingers of the hand models. You'll then thread yarn (which represents tendons) through the straws, stabilize the model with a chopstick or other small stick, and end up with a hand model that moves and bends the way actual human hands do.
By building a lung model, you can teach kids about respiration and how their lungs work. After cutting off the bottom of a plastic bottle, you'll stretch a balloon around the opened end and insert another balloon through the mouth of the bottle. You'll then push a straw through the neck of the bottle and secure it with a rubber band and play dough. By blowing into the straw, the balloons will inflate then deflate, similar to how our lungs work.
Ah, slime. It's the one thing that parents across the UK have been being pestered to make, so why not turn it into a science activity? For our concoction, we mixed shaving foam, PVA glue and a little bit of air freshener (fabric conditioner can work too!), to create a slime that you can swirl, stretch and crack, providing hours of fun. Try changing the quantities to see how the mixture changes, and ask the kids to explain the differences.