Understanding the different states of water is one of the most simple examples of a science experiment, but it's also a really great way to bring STEM activities into daily life. Kate combined her son's love of Batman with science, to create a character ice escape experiment. Using parent stealth mode, find some plastic toys to experience the big freeze and get to work. Let kids discover the tools they'll need to speed up the process and see how quickly they can set them free.
Ever got an electric shock off something? Demonstrate the science behind the shocks with this jumping frogs experiment. With just a balloon, some sugar paper and a woolly jumper, you'll have frogs leaping in no time demonstrating the power of static electricity. It doesn't have to be frogs either, let your imagination run wild to create some other jumping stars of this easy science experiment!
With just some basic materials you can create your own musical instrument to teach kids about sound waves. In this water xylophone experiment, you'll fill glass jars with varying levels of water. Once they're all lined up, kids can hit the sides with wooden sticks and see how the itch differs depending on how much water is in the jar (more water=lower pitch, less water=higher pitch). This is because sound waves travel differently depending on how full the jars are with water.
What better way to teach your kids about science than with more than 70 experiments in a big bag? The Big Bag of Science contains scientific ingredients and a book of 30 pages filled with experiments like soda geysers, twisting tornadoes, growing jelly marbles, vanishing liquids, and more! The instructions are easy-to-follow and color-coded so your child will easily complete the experiment without any trouble. The book explains what's going on in each experiment so they understand why and how things work.
You won't want to do this experiment near anything that's difficult to clean (outside may be best), but kids will love seeing this "elephant toothpaste" crazily overflowing the bottle and oozing everywhere. Pour the hydrogen peroxide, food coloring, and dishwashing soap into the bottle, and in the cup mix the yeast packet with some warm water for about 30 seconds. Then, add the yeast mixture to the bottle, stand back, and watch the solution become a massive foamy mixture that pours out of the bottle! The "toothpaste" is formed when the yeast removed the oxygen bubbles from the hydrogen peroxide which created foam. This is an exothermic reaction, and it creates heat as well as foam (you can have kids notice that the bottle became warm as the reaction occurred).
Adults and kids will learn amazing new things about basic and acidic solutions with the Mind-Blowing Science Kit. Whether erupting an under-water volcano or growing colorful, jiggly crystals, this science kit mixes learning with experimentation in a fun and colorful way for a wide range of ages. Each of the hands-on activities in the science guide is intended to be performed by a young scientist under adult supervision, although these activities can be adjusted to accommodate a range of ages and capabilities while still maintaining the educational excitement of the original experiments.
This Rainbow Skittles science experiment can be done in seconds, making it a great way to try science at home even with the most easily distracted of toddler-sized assistant. All you'll need to do is arrange Skittles in a circle on a plate and fill the middle with warm water. Then sit back and watch as the colours drain and mix with the water, creating a cool rainbow pattern in front of your eyes. Plus, any bonus Skittles = a tasty treat for you.
Below are 37 of the best science projects for kids to try. For each one we include a description of the experiment, which area(s) of science it teaches kids about, how difficult it is (easy/medium/hard), how messy it is (low/medium/high), and the materials you need to do the project. Note that experiments labelled "hard" are definitely still doable; they just require more materials or time than most of these other science experiments for kids. 

When these nails and copper wires collide, heat is generated (psst ... heat is a result of expended energy, so you can explain to your little runner why he feels warmer after a race around the house). But with some potato magic, the properties of the nail and copper stay separated, allowing the heat to become the electric energy needed to power up your devices. Build your own potato battery with this tutorial from PBS Kids.
Your whistler has the basics of air pressure down just by using their mouth to blow. And now you can amaze them with this egg-cellent experiment. There is a little fire play involved (dropping a lit paper into the bottle), but that's what causes the unbalanced air pressure, which pushes the egg into the bottle. Want to test it out? Head over to The Scientific Mom and get the step by step.
Are you looking for cool science experiments for kids at home or for class? We've got you covered! We've compiled a list of 37 of the best science experiments for kids that cover areas of science ranging from outer space to dinosaurs to chemical reactions. By doing these easy science experiments, kids will make their own blubber and see how polar bears stay warm, make a rain cloud in a jar to observe how weather changes, create a potato battery that'll really power a lightbulb, and more.
This light refraction experiment takes only a few minutes to set up and uses basic materials, but it's a great way to show kids how light travels. You'll draw two arrows on a sticky note, stick it to the wall, then fill a clear water bottle with water. As you move the water bottle in front of the arrows, the arrows will appear to change the direction they're pointing. This is because of the refraction that occurs when light passes through materials like water and plastic.
By mixing just flour, salt, and water, you'll create a basic salt dough that'll harden when baked. You can use this dough to make homemade dinosaur bones and teach kids about paleontology. You can use books or diagrams to learn how different dinosaur bones were shaped, and you can even bury the bones in a sandpit or something similar and then excavate them the way real paleontologists do.
This science kit is perfect for my son. I got it for his 6th birthday and we've been having so much fun doing the experiments. It came with nearly all of the supplies except for simple things you have in your home like baking flour and water. Other kits I've bought have required so many other items which we didn't have, this one is so easy to use. He loves using the test tubes, the dropper, measuring out the components with the scoopers. He said it makes him feel like a real scientist. His 4 year old sister likes doing experiments too. This is the best kit to buy for a young child. So easy for them AND for you.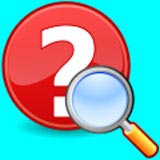 Geode Kits – For any child who thinks rocks are boring – a kit where they can break open their own geode is a great way to change their mind. National Geographic is a great choice if this is the type of kit you are looking for. Their products include hand-picked geodes and come with safety goggles and a stand for your child to proudly display their treasures. A great choice for children aged around 6 years old and above, they're sure to be more interested in Earth science after this experiment.