Education and science go hand-in-hand and one without the other is a sad time for any child indeed. There are loads of ways to get your children into science and the sooner the better. One way is to have fun with scientific experiments that use hands-on learning techniques. The hands-on approach is ideally what young scientists want to do and the less theory the better, especially when they are so young.
This mechanical weathering experiment teaches kids why and how rocks break down or erode. Take two pieces of clay, form them into balls, and wrap them in plastic wrap. Then, leave one out while placing the other in the freezer overnight. The next day, unwrap and compare them. You can repeat freezing the one piece of clay every night for several days to see how much more cracked and weathered it gets than the piece of clay that wasn't frozen. It may even begin to crumble. This weathering also happens to rocks when they are subjected to extreme temperatures, and it's one of the causes of erosion.
'Tis the season for gumdrops and this classic structural engineering challenge uses just two ingredients: toothpicks and candy. We're particularly fond of this one from The Homeschool Scientist because it helps you explain what the concepts (engineering, load distribution, physics, shape comparison) are to your kiddos while they are building it. doing it. Visit The Homeschool Scientist to get going. And click here for five more gumdrop-themed challenges.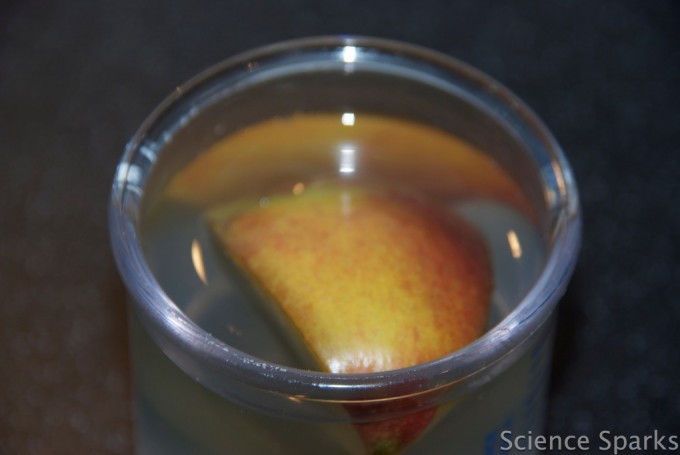 It takes a few hours to see the results of this leaf experiment, but it couldn't be easier to set up, and kids will love to see a leaf actually "breathing." Just get a large-ish leaf, place it in a bowl (glass works best so you can see everything) filled with water, place a small rock on the leaf to weigh it down, and leave it somewhere sunny. Come back in a few hours and you'll see little bubbles in the water created when the leaf releases the oxygen it created during photosynthesis.
Geode Kits – For any child who thinks rocks are boring – a kit where they can break open their own geode is a great way to change their mind. National Geographic is a great choice if this is the type of kit you are looking for. Their products include hand-picked geodes and come with safety goggles and a stand for your child to proudly display their treasures. A great choice for children aged around 6 years old and above, they're sure to be more interested in Earth science after this experiment.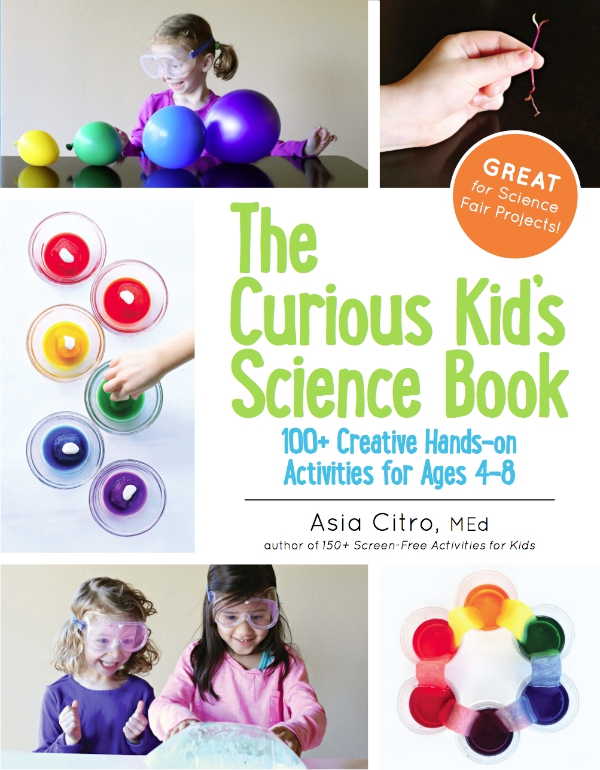 Any one of these simple science experiments for kids can get children learning and excited about science. You can choose a science experiment based on your child's specific interest or what they're currently learning about, or you can do an experiment on an entirely new topic to expand their learning and teach them about a new area of science. From easy science experiments for kids to the more challenging ones, these will all help kids have fun and learn more about science.
There are many fun ways to get your children into natural science and Geodes are one way. This starter kit has 7 unique and fascinating ways to get discovered the mystery of the earth crust. Geodes are natural and a wonder to many who like to collect, but even as a one-off this is a great way to get kids thinking. This is fun and the breaking aspect always makes things interesting for those that need some initial enthusiasm.
Penguins, and many other birds, have special oil-producing glands that coat their feathers with a protective layer that causes water to slide right off them, keeping them warm and dry. You can demonstrate this to kids with this penguin craft by having them color a picture of a penguin with crayons, then spraying the picture with water. The wax from the crayons will have created a protective layer like the oil actual birds coat themselves with, and the paper won't absorb the water.
The good news is that your white lab coat doesn't have to sit in the closet collecting dust. There are a lot of fun, simple, and hands-on science projects families can do together to learn and understand some of the basic principals of the natural world. And they're not just for kids: even moms and dads will get a kick out of these 10 family-friendly science experiments!
Have you ever gone into a cave and seen huge stalactites hanging from the top of the cave? Stalactites are formed by dripping water. The water is filled with particles which slowly accumulate and harden over the years, forming stalactites. You can recreate that process with this stalactite experiment. By mixing a baking soda solution, dipping a piece of wool yarn in the jar and running it to another jar, you'll be able to observe baking soda particles forming and hardening along the yarn, similar to how stalactites grow.
Adults and kids will learn amazing new things about basic and acidic solutions with the Mind-Blowing Science Kit. Whether erupting an under-water volcano or growing colorful, jiggly crystals, this science kit mixes learning with experimentation in a fun and colorful way for a wide range of ages. Each of the hands-on activities in the science guide is intended to be performed by a young scientist under adult supervision, although these activities can be adjusted to accommodate a range of ages and capabilities while still maintaining the educational excitement of the original experiments.
You could even step into the living room to have more scientific fun. Learn about static electricity with some tiny scraps of paper and a balloon. Blow up the balloon and tie it closed. Make a small pile of paper scraps on the floor, and rub the balloon back and forth several times on your hair or on a sweater. Immediately move the balloon to the paper and watch as the paper scraps cling to the balloon. Rub the balloon on your head or sweater again and then place it against the wall to see it stick there. This surprising sticking happens because you have moved electrons around and the balloon now has more of a negative charge, while the paper or the wall has more of a positive charge. Putting the two surfaces together makes the opposite charges stick to each other.
Are you looking for cool science experiments for kids at home or for class? We've got you covered! We've compiled a list of 37 of the best science experiments for kids that cover areas of science ranging from outer space to dinosaurs to chemical reactions. By doing these easy science experiments, kids will make their own blubber and see how polar bears stay warm, make a rain cloud in a jar to observe how weather changes, create a potato battery that'll really power a lightbulb, and more.
There are so many different kinds of science kits available for kids these days. Here, we will outline the main types so you can make a decision as to what best suits your child's needs, interests and skill level. Children aged 5 years old want different science experiments and games than a child of 8 to 10 years old. The manufacturing guidelines are usually strict with what age groups can use these kits, so make sure that you don't get your teen child something that should have been for a younger child.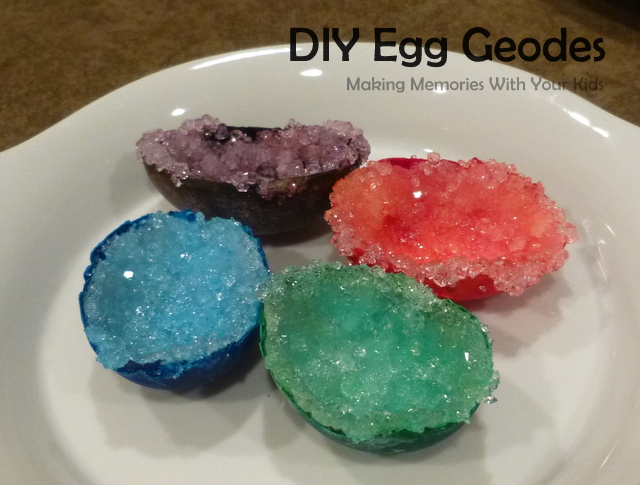 This is the most kid friendly and fun lab kit you can get. My kids are ages 2 and 4 and cannot get enough of this. Everything in the kit is high-quality, and this kit lasts a very long time. We have done these experiments over and over for 3 months and only recently have used an entire bag of something. I admit to even being impressed by how cool the activities are. This is worth every single penny. I will 100% be ordering another kit when we deplete all the things in ours.
With just a package of Starbursts and a few other materials, you can create models of each of the three rock types: igneous, sedimentary, and metamorphic. Sedimentary "rocks" will be created by pressing thin layers of Starbursts together, metamorphic by heating and pressing Starbursts, and igneous by applying high levels of heat to the Starbursts. Kids will learn how different types of rocks are forms and how the three rock types look different from each other.
How are some dinosaur tracks still visible millions of years later? By mixing together several ingredients, you'll get a claylike mixture you can press your hands/feet or dinosaur models into to make dinosaur track imprints. The mixture will harden and the imprints will remain, showing kids how dinosaur (and early human) tracks can stay in rock for such a long period of time.
Chemistry Kits – Perhaps the most classic of the science kit options, these are great for kids who are interested in learning about how things work. There is a huge range of kits in this bracket, ranging in features and suitability. There is a chemistry kit for just about any child, and with a bit of research it's easy to find one to suit your child's age and ability.
This light refraction experiment takes only a few minutes to set up and uses basic materials, but it's a great way to show kids how light travels. You'll draw two arrows on a sticky note, stick it to the wall, then fill a clear water bottle with water. As you move the water bottle in front of the arrows, the arrows will appear to change the direction they're pointing. This is because of the refraction that occurs when light passes through materials like water and plastic.
Insect hotels can be as simple (just a few sticks wrapped in a bundle) or as elaborate as you'd like, and they're a great way for kids to get creative making the hotel and then get rewarded by seeing who has moved into the home they built. After creating a hotel with hiding places for bugs, place it outside (near a garden is often a good spot), wait a few days, then check it to see who has occupied the "rooms." You can also use a bug ID book or app to try and identify the visitors.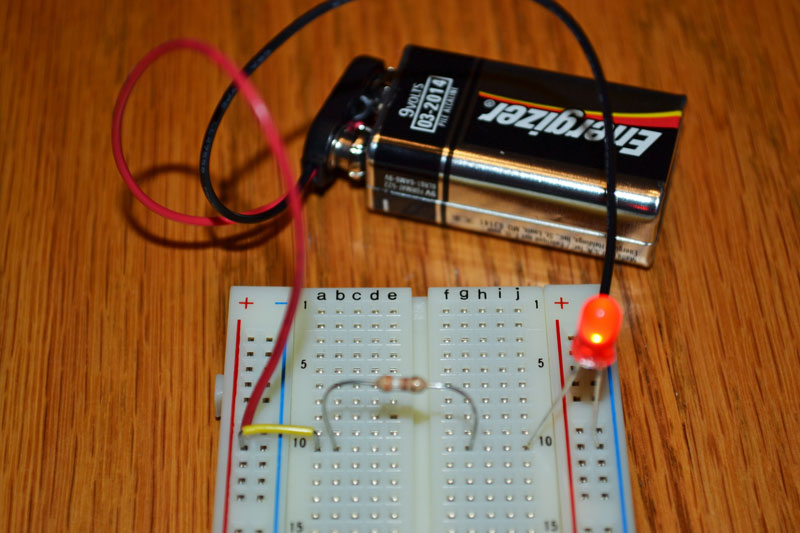 As you wonder and ask questions, experiments will let you watch chemical reactions as they happen. Even something as simple as writing a secret message on the bathroom mirror with a cotton swab and dish detergent can teach you about science. When the bathroom fills with warm steam from a shower, your message will appear like magic on the mirror. It's not really magic, though. The dish detergent on the mirror is preventing water molecules in the steam from sticking together, so you can see the letters you wrote earlier.
What better way to teach your kids about science than with more than 70 experiments in a big bag? The Big Bag of Science contains scientific ingredients and a book of 30 pages filled with experiments like soda geysers, twisting tornadoes, growing jelly marbles, vanishing liquids, and more! The instructions are easy-to-follow and color-coded so your child will easily complete the experiment without any trouble. The book explains what's going on in each experiment so they understand why and how things work.
This is the most kid friendly and fun lab kit you can get. My kids are ages 2 and 4 and cannot get enough of this. Everything in the kit is high-quality, and this kit lasts a very long time. We have done these experiments over and over for 3 months and only recently have used an entire bag of something. I admit to even being impressed by how cool the activities are. This is worth every single penny. I will 100% be ordering another kit when we deplete all the things in ours.
This experiment teaches kids about weather and lets them learn how clouds form by making their own rain cloud. This is definitely a science project that requires adult supervision since it uses boiling water as one of the ingredients, but once you pour the water into a glass jar, the experiment is fast and easy, and you'll be rewarded with a little cloud forming in the jar due to condensation.
Scientific Explorer's Mind Blowing Science Kit includes almost everything you need to set up exciting, colorful experiments with your young scientist. Included in this dynamic kit are the following components: red cabbage juice powder, citric acid, color tablets, polyacrylamide crystals, a pipette, small and medium scoops, and three plastic cups. Only basic supplies are required but not included, such as water, towels, a plate or tray to catch spills, and a stirring spoon. Although none of the experiments included in this kit are especially messy, each one should be done on a flat surface that can be easily wiped clean in case of spills.
a tube, yeast, sugar and warm water, a deflated balloon over the top shake the yeast "farts" which causes the balloon to inflate. I did this at a sleep over with boys 7 to 9 they loved it. you can use an empty water bottle, 1 packet of active yeast, 1/4 cup warm water 1 tsp sugar, large balloon, ruler to measure. measure in 5 min increments. The water wakes the sleeping yeast up. they wake up hungry, you feed them the sugar and their waste/farts are gas that fill the balloon. As they eat the more gas they produce thus filling the balloon. It doesn't blow all the way up, but it is cool. – Jackie
If you've ever wondered how elephants keep their tusks clean, we've got the answer. They use elephant toothpaste! Find out how to mix your own and figure out the science behind this dynamic exothermic (heat releasing) reaction from Asia Citro at Fun at Home With Kids. Our favorite part? That you get to throw in some sensory playtime after the action's over.
There are a lot of science kits for kids out there, so it can be difficult to work out which brands are the best. Some of our favorites for realistic experiments include 4M and National Geographic. For younger kids, the Kids First brand has a lot of good value kits to choose from. The brand Sick Tricks is also a great choice for kids looking to impress their friends or parents with new tricks and experiments. For robotic science kits, Cozmo and LEGO are great options.
Red cabbage powder (0.25oz/7g), citric acid (2oz/59ml), baking soda (2oz/59ml), 3 color tablets, cross-linked polyacrylamide co-polymer (0.5oz/14g), vegetable oil (2oz/59ml), corn starch (2oz/59ml), paper, 2 cotton swabs, 3 test tubes with caps, test tube stand, 3 plastic cups, pipette, stir 2 sticks, small and medium plastic measuring scoops and activity guide.
With a combination of a solid fuel source and a liquid oxidizer, hybrid rocket engines can propel themselves. And on a small scale, you can create your own hybrid rocket engine, using pasta, mouthwash and yeast. Sadly, it won't propel much, but who said rocket science ain't easy? Check out this video from NightHawkInLight on how to make this mini engine.
There are loads of different science kits to choose from and we know it can be confusing sometimes which types are ideal for younger children to begin experimenting with. Therefore we have picked some really cool experiment kits. In this review, we have reviewed a whopping 32 science kits that stand out as the best overall, so choosing couldn't be easier. All have an appropriate age guide so you can't go wrong with picking.
Making an electromagnet at home is fun and easy. Most magnets, like the ones on many refrigerators, cannot be turned off; they are called permanent magnets. This one can be and is therefor called an electromagnet. They run on electricity and are only magnetic when the electricity is flowing. The electricity flowing through the wire arranges the molecules in the nail so that they are attracted to certain metals.
Kids will love shooting pom poms out of these homemade popsicle stick catapults. After assembling the catapults out of popsicle sticks, rubber bands, and plastic spoons, they're ready to launch pom poms or other lightweight objects. To teach kids about simple machines, you can ask them about how they think the catapults work, what they should do to make the pom poms go a farther/shorter distance, and how the catapult could be made more powerful.
This Rainbow Skittles science experiment can be done in seconds, making it a great way to try science at home even with the most easily distracted of toddler-sized assistant. All you'll need to do is arrange Skittles in a circle on a plate and fill the middle with warm water. Then sit back and watch as the colours drain and mix with the water, creating a cool rainbow pattern in front of your eyes. Plus, any bonus Skittles = a tasty treat for you.
We have categorized by age to make things really easy when deciding which type of experiment kit to go for and start experimenting with. There is everything from geology rock experiments, ocean discovery kits, volcano boxed experiments, butterfly and insect garden kits, robotics activities and kits, human biology box sets and chemistry sets that bring the obscure into light making learning loads of fun and super exciting for everyone involved.  These mentioned are only in the 3 years old and over a section, but we also have a 6 years old and above, because we understand the capabilities of children. The section for 8 years old and above come under one section to help make a clear distinction.
Every child has different tastes and interests, but the products shown here were consistently popular with kids of all ages. We researched and reviewed over a hundred science kits and kids science experiments (and yes, had way too much fun doing it) and selected the very best ones. So no matter what kind of science lab kit for kids you're looking for - we've got you covered!
If you do this sidewalk constellation craft, you'll be able to see the Big Dipper and Orion's Belt in the daylight. On the sidewalk, have kids draw the lines of constellations (using constellation diagrams for guidance) and place stones where the stars are. You can then look at astronomy charts to see where the constellations they drew will be in the sky.