The products listed here may contain small parts that are choking hazards for children! Toys can pose a hazard to babies and young children – they can choke, suffocate, or otherwise harm the child. Young children explore their world by putting things in their mouths, but children under three years of age do not have a well-developed coughing reflex and will choke easily on small items. All children, regardless of age, need close supervision with any toys to help prevent accidents from happening. Adult supervision is required at all times! 

By building a lung model, you can teach kids about respiration and how their lungs work. After cutting off the bottom of a plastic bottle, you'll stretch a balloon around the opened end and insert another balloon through the mouth of the bottle. You'll then push a straw through the neck of the bottle and secure it with a rubber band and play dough. By blowing into the straw, the balloons will inflate then deflate, similar to how our lungs work.
You won't want to do this experiment near anything that's difficult to clean (outside may be best), but kids will love seeing this "elephant toothpaste" crazily overflowing the bottle and oozing everywhere. Pour the hydrogen peroxide, food coloring, and dishwashing soap into the bottle, and in the cup mix the yeast packet with some warm water for about 30 seconds. Then, add the yeast mixture to the bottle, stand back, and watch the solution become a massive foamy mixture that pours out of the bottle! The "toothpaste" is formed when the yeast removed the oxygen bubbles from the hydrogen peroxide which created foam. This is an exothermic reaction, and it creates heat as well as foam (you can have kids notice that the bottle became warm as the reaction occurred).
The word "oobleck" comes from a Dr. Seuss story where a young boy must rescue his kingdom from a sticky substance. But the neat part of this experiment is how oobleck reacts to vibrations. Put the oobleck over a subwoofer (on top a cookie sheet!) and watch it dance to difference frequencies. Your dancer will see how sound isn't just about volume! Check out more of this awesome experiment from Tammy of Housing a Forest.
The kitchen can be an ideal place for performing science experiments, with an adult's help. For instance, with a few stalks of celery and some food coloring, you can watch capillary action happen almost before your eyes. Capillary action describes what happens as plants move water up from their roots to their leaves. Get four stalks of celery and cut off the bottoms so each stalk is 10 inches long. You'll also need four identical cups, each filled with a half-cup of cool water. Decide what color you want to make the water, and then add the same number of drops of food coloring to each cup of water. Stir the water well with a spoon. Place one stalk of celery into each cup. After two hours, remove one stalk and label this one "two hours." After four hours, remove another stalk and label it the same way. Do the same with the next stalk at six hours and the final stalk at eight hours. After you finish, compare the celery stalks to see how each one changed color, depending on how long it was in the colored water. 

a tube, yeast, sugar and warm water, a deflated balloon over the top shake the yeast "farts" which causes the balloon to inflate. I did this at a sleep over with boys 7 to 9 they loved it. you can use an empty water bottle, 1 packet of active yeast, 1/4 cup warm water 1 tsp sugar, large balloon, ruler to measure. measure in 5 min increments. The water wakes the sleeping yeast up. they wake up hungry, you feed them the sugar and their waste/farts are gas that fill the balloon. As they eat the more gas they produce thus filling the balloon. It doesn't blow all the way up, but it is cool. – Jackie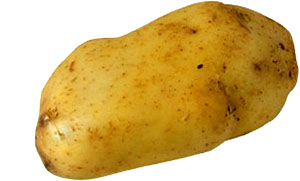 Kids ages 5-8 are at a crucial time in their understanding of science, math, and engineering. They're old enough to grasp how big ideas like the solar system and flight, things that perhaps once seemed magical, have scientific properties that allow us to explore outer space and build rocket ships. Kiwi Crate allows children in 1st, 2nd, and 3rd grade to begin a hands-on discovery of physics, chemistry, biology, and more, with fun projects that they can assemble themselves.
Adults who are supervising experiments do not need to be science gurus. In addition to step-by-step instructions for each experiment, the detailed science guide included with this kit provides adults with "mind blowing science secrets" that help to answer questions about what's happening in each experiment. All of the materials and experiments involve basic scientific concepts associated with acidic and basic liquids and are arranged to present these concepts in sequential order. The descriptions included in the science guide give background information related to each reaction and offer questions that adults can ask to help encourage fun learning during experimentation.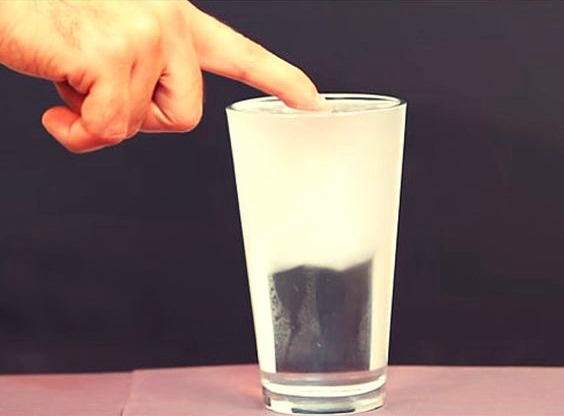 My nieces are seven years old and into science. The experiments were easy and straightforward - easily read and done by the kids but adult supervision is probably a good idea. Mind blowing? Not so sure about that but very cool for the budding scientist. Perfect kit to start with. I think it's a cool way to encourage girls to love science and math. Boys will love it too - an exploding volcano! - so it really is great for the whole family. Younger kids could definitely participate with the aforementioned supervision. We LOVED it!
Scientific Explorer's Mind Blowing Science Kit includes almost everything you need to set up exciting, colorful experiments with your young scientist. Included in this dynamic kit are the following components: red cabbage juice powder, citric acid, color tablets, polyacrylamide crystals, a pipette, small and medium scoops, and three plastic cups. Only basic supplies are required but not included, such as water, towels, a plate or tray to catch spills, and a stirring spoon. Although none of the experiments included in this kit are especially messy, each one should be done on a flat surface that can be easily wiped clean in case of spills.
Disgusting Kits – These kits are great for young boys especially, who love everything gross! They will love to create horrible slime and sludge to gross out their friends, and parents! They tend to feature things like brains and snot – sure to be popular with little ones! Parents will love that their kids can explore disgusting substances in a fun, safe and educational way.
With just a package of Starbursts and a few other materials, you can create models of each of the three rock types: igneous, sedimentary, and metamorphic. Sedimentary "rocks" will be created by pressing thin layers of Starbursts together, metamorphic by heating and pressing Starbursts, and igneous by applying high levels of heat to the Starbursts. Kids will learn how different types of rocks are forms and how the three rock types look different from each other.
Ever got an electric shock off something? Demonstrate the science behind the shocks with this jumping frogs experiment. With just a balloon, some sugar paper and a woolly jumper, you'll have frogs leaping in no time demonstrating the power of static electricity. It doesn't have to be frogs either, let your imagination run wild to create some other jumping stars of this easy science experiment!
If you've ever wondered how elephants keep their tusks clean, we've got the answer. They use elephant toothpaste! Find out how to mix your own and figure out the science behind this dynamic exothermic (heat releasing) reaction from Asia Citro at Fun at Home With Kids. Our favorite part? That you get to throw in some sensory playtime after the action's over.
'Tis the season for gumdrops and this classic structural engineering challenge uses just two ingredients: toothpicks and candy. We're particularly fond of this one from The Homeschool Scientist because it helps you explain what the concepts (engineering, load distribution, physics, shape comparison) are to your kiddos while they are building it. doing it. Visit The Homeschool Scientist to get going. And click here for five more gumdrop-themed challenges. 
With just a package of Starbursts and a few other materials, you can create models of each of the three rock types: igneous, sedimentary, and metamorphic. Sedimentary "rocks" will be created by pressing thin layers of Starbursts together, metamorphic by heating and pressing Starbursts, and igneous by applying high levels of heat to the Starbursts. Kids will learn how different types of rocks are forms and how the three rock types look different from each other.
This science kit is perfect for my son. I got it for his 6th birthday and we've been having so much fun doing the experiments. It came with nearly all of the supplies except for simple things you have in your home like baking flour and water. Other kits I've bought have required so many other items which we didn't have, this one is so easy to use. He loves using the test tubes, the dropper, measuring out the components with the scoopers. He said it makes him feel like a real scientist. His 4 year old sister likes doing experiments too. This is the best kit to buy for a young child. So easy for them AND for you.
For this saltwater density experiment, you'll fill four clear glasses with water, then add salt to one glass, sugar to one glass, and baking soda to one glass, leaving one glass with just water. Then, float small plastic pieces or grapes in each of the glasses and observe whether they float or not. Saltwater is denser than freshwater, which means some objects may float in saltwater that would sink in freshwater. You can use this experiment to teach kids about the ocean and other bodies of saltwater, such as the Dead Sea, which is so salty people can easily float on top of it.

The "volcano" was basically a miniature mound that fizzled. Could get a bigger reaction from dropping an Alka Seltzer in water or mixing baking soda with a little vinegar. The "giant crystals" only grew a couple of centimeters. All the experiments are on such a miniature scale it doesn't have any of the wow factor we were looking for. I will go back to googling fun experiments to do with my son.
This kit also teaches your kids about the influential scientists who paved the way in the field, such as Francis Crick, James Watson, and Gregor Mendel. From genes, heredity, traits, and inheritance, to reproduction, cellular components, DNA sequencing, and genetic engineering—this kit will teach it all in a fun and educational way that your kids are sure to love.
Step Four: Suspend the pit over a glass filled with water. The toothpicks will rest on the rim of the glass and hold the pit in place so it doesn't sink to the bottom. Always check the water level in the glass and see that the water is covering the fat base of the pit by about an inch depth. If the water is below that level you'll need to add some more.
Kids this age will probably enjoy a whole range of different science kits. It's good to look for something which will help with what they are learning about at school. Pre-teens are becoming more and more independent, so it might be worth looking for an experiment kit which is simple enough for them to do alone, but still hard enough to keep them entertained and learning.
Always follow the manufacturer's guidelines for age appropriateness as shown on the product's official packaging. Only buy toys that are right for your child's age! Should the product's packaging or other product information (especially in regards to recommended age) deviate from the information presented here, DO NOT give the product to your child! All information presented here is for entertainment purposes only. We do not assume any liability for the information presented here. It is your responsibility to ensure that products are age appropriate and safe to use for your child. Please always be careful, safety comes first.
This celery science experiment is another classic science experiment that parents and teachers like because it's easy to do and gives kids a great visual understanding of how transpiration works and how plants get water and nutrients. Just place celery stalks in cups of colored water, wait at least a day, and you'll see the celery leaves take on the color of the water. This happens because celery stalks (like other plants) contain small capillaries that they use to transport water and nutrients throughout the plant.
Education and science go hand-in-hand and one without the other is a sad time for any child indeed. There are loads of ways to get your children into science and the sooner the better. One way is to have fun with scientific experiments that use hands-on learning techniques. The hands-on approach is ideally what young scientists want to do and the less theory the better, especially when they are so young.
There is a wide range of price and quality, which is normally reflected on each other and the higher the price the better the quality. However, kids are surprisingly happy with what they get and if the budget is low to make sure you're enthusiasm is high. Kids love when you get involved and make the science magic happen, so ideally get enthusiastic.
By creating an articulated hand model, you can teach kids about bones, joints, and how our hands are able to move in many ways and accomplish so many different tasks. After creating a hand out of thin foam, kids will cut straws to represent the different bones in the hand and glue them to the fingers of the hand models. You'll then thread yarn (which represents tendons) through the straws, stabilize the model with a chopstick or other small stick, and end up with a hand model that moves and bends the way actual human hands do.
Let's be honest, we're all secretly waiting for the hovercraft to be a bonafide mode of transport, but in the meantime why not try this Balloon Hovercraft experiment at home? Using just a balloon, a bottle cap and a CD, you'll be able to create a hovercraft that glides across the table to move, and with just 3 easy steps to follow, it's perfect for a quick at-home activity.
My First Mind Blowing Science Kit also comes with cool scientific tools like test tubes, pipettes, stirring sticks, and measuring scoops that will make your child feel like a real chemist. Not only will they learn important skills in conducting experiments, they will also learn the basics of acids and bases. While none of the experiments are particularly messy, it's safer to perform them on a flat surface with adult supervision.