You won't want to do this experiment near anything that's difficult to clean (outside may be best), but kids will love seeing this "elephant toothpaste" crazily overflowing the bottle and oozing everywhere. Pour the hydrogen peroxide, food coloring, and dishwashing soap into the bottle, and in the cup mix the yeast packet with some warm water for about 30 seconds. Then, add the yeast mixture to the bottle, stand back, and watch the solution become a massive foamy mixture that pours out of the bottle! The "toothpaste" is formed when the yeast removed the oxygen bubbles from the hydrogen peroxide which created foam. This is an exothermic reaction, and it creates heat as well as foam (you can have kids notice that the bottle became warm as the reaction occurred).
'Tis the season for gumdrops and this classic structural engineering challenge uses just two ingredients: toothpicks and candy. We're particularly fond of this one from The Homeschool Scientist because it helps you explain what the concepts (engineering, load distribution, physics, shape comparison) are to your kiddos while they are building it. doing it. Visit The Homeschool Scientist to get going. And click here for five more gumdrop-themed challenges. 
It happens to the Statue of Liberty and it happens to the change in your pocket! Create your own home lab with just a few household ingredients (this experiment will literally cost you just pennies). It's also a chemical reaction with very non-toxic ingredients, so it's safe and fascinating even for young kids. Click over to Buggy and Buddy to get the simple how-to. 

With a combination of a solid fuel source and a liquid oxidizer, hybrid rocket engines can propel themselves. And on a small scale, you can create your own hybrid rocket engine, using pasta, mouthwash and yeast. Sadly, it won't propel much, but who said rocket science ain't easy? Check out this video from NightHawkInLight on how to make this mini engine.
Let's be honest, we're all secretly waiting for the hovercraft to be a bonafide mode of transport, but in the meantime why not try this Balloon Hovercraft experiment at home? Using just a balloon, a bottle cap and a CD, you'll be able to create a hovercraft that glides across the table to move, and with just 3 easy steps to follow, it's perfect for a quick at-home activity.
The kit includes components that can be used to breed bacteria and experiment with genetic engineering. If you know a child who're itching to investigate the field of genetics, then this product might serve as a great gift. The Thames & Kosmos Biology Genetics and DNA kit takes children on a journey through reproduction biology, chromosomes and cell components.
Like the popular baking soda and vinegar experiments, this film canister rocket literally takes it to the next level by using that creation of gas and energy to jet off into the sky. If your explorer has seen videos of mountain tops getting blown off during a volcanic eruption, this science project is pretty much any space lover's version. Get the building instructions over at kids science activity blog The Science Kiddo.
Don't be crodsquinkled, as these dream potion experiments are the best way to bring the bizarrely brilliant world of the BFG to life. These easy to make concoctions will whizz, fizz and pop before your eyes, creating exciting chemical reactions that will have all kids squealing with delight. Again made using things you'll find at home or can pick up from the supermarket, this is an easy project to try with the kids. Be warned though - this is one of the messiest science experiments for kids on the list!
When a substance passes directly from a solid phase to a gas phase without ever becoming a liquid, it sublimates. Add a little dry ice to bubble solution and the contents of an activated glow stick and get ready to rock the glow-in-the-dark scene in your neighborhood. Owlcation whipped up this awesome experiment to create glowing bubbles, and The Maker Mom thought to add dry ice to the same experiment here. The bubbles are out of this world—they glow and rise from the smoke. Naturally, we recommend an adult to handle the dry ice (skin contact can burn) and supervise this experiment.
This is an easy experiment that'll appeal to kids of a variety of ages. Just take a zip-lock bag, fill it about ⅔ of the way with water, and close the top. Next, poke a few sharp objects (like bamboo skewers or sharp pencils) through one end and out the other. At this point you may want to dangle the bag above your child's head, but no need to worry about spills because the bag won't leak? Why not? It's because the plastic used to make zip-lock bags is made of polymers, or long chains of molecules that'll quickly join back together when they're forced apart.
Education and science go hand-in-hand and one without the other is a sad time for any child indeed. There are loads of ways to get your children into science and the sooner the better. One way is to have fun with scientific experiments that use hands-on learning techniques. The hands-on approach is ideally what young scientists want to do and the less theory the better, especially when they are so young.
This grow-your-own experiment that lets you grow crystals inside an egg shell. Be sure to get alum powder that contains potassium, or else you won't get any crystal growth. Adding drops of food dye to the growing solution yields some super cool crystals. A perfectly formed geode takes about 12-15 hours to grow, making this a great weekend project. Check out more of Art and Soul's gorgeous eggs over at their blog!
Find out how plants "drink" water with some food coloring. Use carnations, roses, or stalks of celery submerged in the colored water and watch the liquid slowly seep through the plant's "veins" and towards the leaves. Keep an eye out -- you could have a very colorful bouquet just after the first day. Get the rundown by Dad's Book of Awesome Science Experiments over here.
There are many fun ways to get your children into natural science and Geodes are one way. This starter kit has 7 unique and fascinating ways to get discovered the mystery of the earth crust. Geodes are natural and a wonder to many who like to collect, but even as a one-off this is a great way to get kids thinking. This is fun and the breaking aspect always makes things interesting for those that need some initial enthusiasm.
OST experiences also promote an appreciation for, and interest in, the pursuit of STEM in school and in daily life. They help learners understand the daily relevance of science to their lives, the depth and breadth of science as a field of inquiry, and what it might be like to choose to do science in the world, either as a professional or a citizen scientist.
Call the emergency services straight away if anything goes wrong. However these are all well-tested and very safe for the ages provided by the manufacturers, so rest assured this is only a formality, but it is good to be safe and start young with proper preventative measures. After all, what you start now will set the example for what they grow up to be.
Baking soda volcanoes are one of the classic science projects for kids, and they're also one of the most popular. It's hard to top the excitement of a volcano erupting inside your home. This experiment can also be as simple or in-depth as you like. For the eruption, all you need is baking soda and vinegar (dishwashing detergent adds some extra power to the eruption), but you can make the "volcano" as elaborate and lifelike as you wish.
This mechanical weathering experiment teaches kids why and how rocks break down or erode. Take two pieces of clay, form them into balls, and wrap them in plastic wrap. Then, leave one out while placing the other in the freezer overnight. The next day, unwrap and compare them. You can repeat freezing the one piece of clay every night for several days to see how much more cracked and weathered it gets than the piece of clay that wasn't frozen. It may even begin to crumble. This weathering also happens to rocks when they are subjected to extreme temperatures, and it's one of the causes of erosion.
Penguins, and many other birds, have special oil-producing glands that coat their feathers with a protective layer that causes water to slide right off them, keeping them warm and dry. You can demonstrate this to kids with this penguin craft by having them color a picture of a penguin with crayons, then spraying the picture with water. The wax from the crayons will have created a protective layer like the oil actual birds coat themselves with, and the paper won't absorb the water.
The kitchen can be an ideal place for performing science experiments, with an adult's help. For instance, with a few stalks of celery and some food coloring, you can watch capillary action happen almost before your eyes. Capillary action describes what happens as plants move water up from their roots to their leaves. Get four stalks of celery and cut off the bottoms so each stalk is 10 inches long. You'll also need four identical cups, each filled with a half-cup of cool water. Decide what color you want to make the water, and then add the same number of drops of food coloring to each cup of water. Stir the water well with a spoon. Place one stalk of celery into each cup. After two hours, remove one stalk and label this one "two hours." After four hours, remove another stalk and label it the same way. Do the same with the next stalk at six hours and the final stalk at eight hours. After you finish, compare the celery stalks to see how each one changed color, depending on how long it was in the colored water.
The products listed here may contain small parts that are choking hazards for children! Toys can pose a hazard to babies and young children – they can choke, suffocate, or otherwise harm the child. Young children explore their world by putting things in their mouths, but children under three years of age do not have a well-developed coughing reflex and will choke easily on small items. All children, regardless of age, need close supervision with any toys to help prevent accidents from happening. Adult supervision is required at all times!
Insect hotels can be as simple (just a few sticks wrapped in a bundle) or as elaborate as you'd like, and they're a great way for kids to get creative making the hotel and then get rewarded by seeing who has moved into the home they built. After creating a hotel with hiding places for bugs, place it outside (near a garden is often a good spot), wait a few days, then check it to see who has occupied the "rooms." You can also use a bug ID book or app to try and identify the visitors.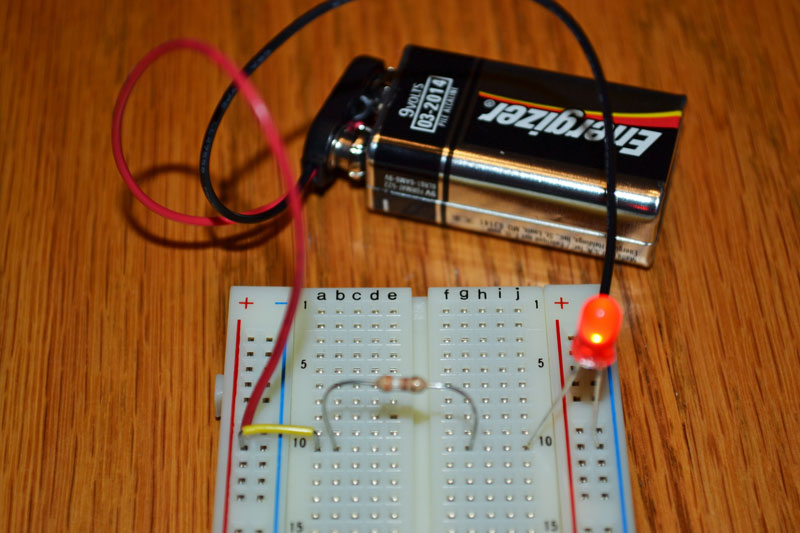 How are some dinosaur tracks still visible millions of years later? By mixing together several ingredients, you'll get a claylike mixture you can press your hands/feet or dinosaur models into to make dinosaur track imprints. The mixture will harden and the imprints will remain, showing kids how dinosaur (and early human) tracks can stay in rock for such a long period of time.
Every child has different tastes and interests, but the products shown here were consistently popular with kids of all ages. We researched and reviewed over a hundred science kits and kids science experiments (and yes, had way too much fun doing it) and selected the very best ones. So no matter what kind of science lab kit for kids you're looking for - we've got you covered!