Did you know that a simple potato can produce enough energy to keep a light bulb lit for over a month? You can create a simple potato battery to show kids. There are kits that provide all the necessary materials and how to set it up, but if you don't purchase one of these it can be a bit trickier to gather everything you need and assemble it correctly. Once it's set though, you'll have your own farm grown battery!
If you do this sidewalk constellation craft, you'll be able to see the Big Dipper and Orion's Belt in the daylight. On the sidewalk, have kids draw the lines of constellations (using constellation diagrams for guidance) and place stones where the stars are. You can then look at astronomy charts to see where the constellations they drew will be in the sky.
Biology is an important area of science because it teaches us about our bodies and the environment around us. With this Thames & Kosmos Biology Genetics and DNA Kit, your child will jump into the world of heredity and variation of organisms by using a test tube to isolate tomato DNA. This in-depth kit is fun and it covers so many areas of biology that most kits don't cover.
Have you ever gone into a cave and seen huge stalactites hanging from the top of the cave? Stalactites are formed by dripping water. The water is filled with particles which slowly accumulate and harden over the years, forming stalactites. You can recreate that process with this stalactite experiment. By mixing a baking soda solution, dipping a piece of wool yarn in the jar and running it to another jar, you'll be able to observe baking soda particles forming and hardening along the yarn, similar to how stalactites grow.
The products listed here may contain small parts that are choking hazards for children! Toys can pose a hazard to babies and young children – they can choke, suffocate, or otherwise harm the child. Young children explore their world by putting things in their mouths, but children under three years of age do not have a well-developed coughing reflex and will choke easily on small items. All children, regardless of age, need close supervision with any toys to help prevent accidents from happening. Adult supervision is required at all times!
Is it a liquid or solid? The answer is both! This DIY slime—made from glue, borax and water—is also known as a polymer (molecules that can stick close together to be a solid or spread apart and take liquid form). And it's all thanks to borax, which acts as a binder to prevent the glue from going completely liquid. Check out Explorable's recipe on mixing the ingredients. Prolong the life of your goo by keeping it in an airtight container in the fridge.
Red cabbage powder (0.25oz/7g), citric acid (2oz/59ml), baking soda (2oz/59ml), 3 color tablets, cross-linked polyacrylamide co-polymer (0.5oz/14g), vegetable oil (2oz/59ml), corn starch (2oz/59ml), paper, 2 cotton swabs, 3 test tubes with caps, test tube stand, 3 plastic cups, pipette, stir 2 sticks, small and medium plastic measuring scoops and activity guide.
Insect hotels can be as simple (just a few sticks wrapped in a bundle) or as elaborate as you'd like, and they're a great way for kids to get creative making the hotel and then get rewarded by seeing who has moved into the home they built. After creating a hotel with hiding places for bugs, place it outside (near a garden is often a good spot), wait a few days, then check it to see who has occupied the "rooms." You can also use a bug ID book or app to try and identify the visitors.
Children aged 9+ start to want more detailed experiments and activities, which shows they are ready to begin real-science. Whether they have interests in physics, chemistry or robotics there is always something to get them started on their way. Some tops are harder than others and make sure you read all the features and facts so that you find the ideal gift for your child. 

The best science experiments guide for kids ages 3-9. This is YOUR go-to resource for all things STEM and science all year round!  STEM stands for science, technology, engineering, and math. You can make STEM and science exciting, educational, and inexpensive for young kids. Fun and easy science for kids starts here! Don't hesitate getting set up for science at home right away.
Education and science go hand-in-hand and one without the other is a sad time for any child indeed. There are loads of ways to get your children into science and the sooner the better. One way is to have fun with scientific experiments that use hands-on learning techniques. The hands-on approach is ideally what young scientists want to do and the less theory the better, especially when they are so young.
Can you and the kiddos solve the mysterious case of the disappearing egg shell? Following the simple how-to at Go Science Girls, you'll learn the step-by-step and talking points about the process along the way. Warning! Although it's totally non-toxic, toddler aged kids will be tempted to squeeze the egg at the end so make sure it's a supervised experiment. Visit Go Science Girls to get cracking!
Tinker Crate develops kids' natural creativity and curiosity using STEM ("Science, Technology, Engineering, and Math") principles while saving time for busy parents. Our mission is to help kids use STEM as a key to creative problem solving, a foundation for critical thinking, and a pipeline to innovation. Your monthly crate includes all the materials and inspiration for science and engineering projects such as: trebuchet, paper circuits and zoetrope.
With a combination of a solid fuel source and a liquid oxidizer, hybrid rocket engines can propel themselves. And on a small scale, you can create your own hybrid rocket engine, using pasta, mouthwash and yeast. Sadly, it won't propel much, but who said rocket science ain't easy? Check out this video from NightHawkInLight on how to make this mini engine.
You could even step into the living room to have more scientific fun. Learn about static electricity with some tiny scraps of paper and a balloon. Blow up the balloon and tie it closed. Make a small pile of paper scraps on the floor, and rub the balloon back and forth several times on your hair or on a sweater. Immediately move the balloon to the paper and watch as the paper scraps cling to the balloon. Rub the balloon on your head or sweater again and then place it against the wall to see it stick there. This surprising sticking happens because you have moved electrons around and the balloon now has more of a negative charge, while the paper or the wall has more of a positive charge. Putting the two surfaces together makes the opposite charges stick to each other.
Let's be honest, we're all secretly waiting for the hovercraft to be a bonafide mode of transport, but in the meantime why not try this Balloon Hovercraft experiment at home? Using just a balloon, a bottle cap and a CD, you'll be able to create a hovercraft that glides across the table to move, and with just 3 easy steps to follow, it's perfect for a quick at-home activity.
Kids ages 5-8 are at a crucial time in their understanding of science, math, and engineering. They're old enough to grasp how big ideas like the solar system and flight, things that perhaps once seemed magical, have scientific properties that allow us to explore outer space and build rocket ships. Kiwi Crate allows children in 1st, 2nd, and 3rd grade to begin a hands-on discovery of physics, chemistry, biology, and more, with fun projects that they can assemble themselves. 

Disgusting Kits – These kits are great for young boys especially, who love everything gross! They will love to create horrible slime and sludge to gross out their friends, and parents! They tend to feature things like brains and snot – sure to be popular with little ones! Parents will love that their kids can explore disgusting substances in a fun, safe and educational way.
My nieces are seven years old and into science. The experiments were easy and straightforward - easily read and done by the kids but adult supervision is probably a good idea. Mind blowing? Not so sure about that but very cool for the budding scientist. Perfect kit to start with. I think it's a cool way to encourage girls to love science and math. Boys will love it too - an exploding volcano! - so it really is great for the whole family. Younger kids could definitely participate with the aforementioned supervision. We LOVED it!
The kitchen can be an ideal place for performing science experiments, with an adult's help. For instance, with a few stalks of celery and some food coloring, you can watch capillary action happen almost before your eyes. Capillary action describes what happens as plants move water up from their roots to their leaves. Get four stalks of celery and cut off the bottoms so each stalk is 10 inches long. You'll also need four identical cups, each filled with a half-cup of cool water. Decide what color you want to make the water, and then add the same number of drops of food coloring to each cup of water. Stir the water well with a spoon. Place one stalk of celery into each cup. After two hours, remove one stalk and label this one "two hours." After four hours, remove another stalk and label it the same way. Do the same with the next stalk at six hours and the final stalk at eight hours. After you finish, compare the celery stalks to see how each one changed color, depending on how long it was in the colored water.
Invisible inks either react with another chemical to become visible or else weaken the structure of the paper so the message appears if you hold it over a heat source. But we're not talking about fire here. The heat of a normal light bulb is all that's required to darken the lettering. This baking soda recipe is nice because if you don't want to use a light bulb to reveal the message, you can just swab the paper with grape juice instead.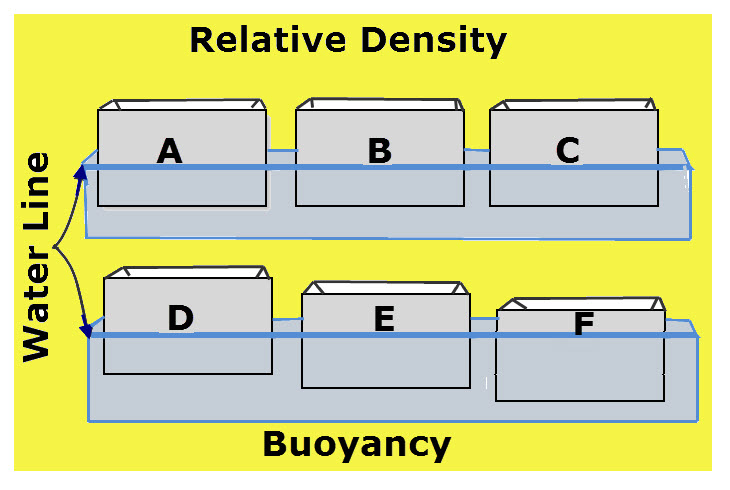 There are many different types of children's scientific equipment and learning activities and here we will review some of the best and feature the highlights and reasons to choose one over the other. Some like to use home-made diy type science activities and others prefer the box sets that come all prepared. Both are fantastic and we applaud the parent willing to spend the time going through kitchen worktops and cupboards to make learning enjoyable for their kids.
Sir Isaac Newton discovered many integral concepts that are important for scientific discovery today, and this kit teaches them all: inertia, momentum, kinetic energy, and potential energy. This Engino Newton's Law Kit is perfect for the kids who are very hands-on and like to build things. Your kids will understand how classical mechanics works by constructing their own catapult, balloon powered plane, drag racing car, crash car, and more.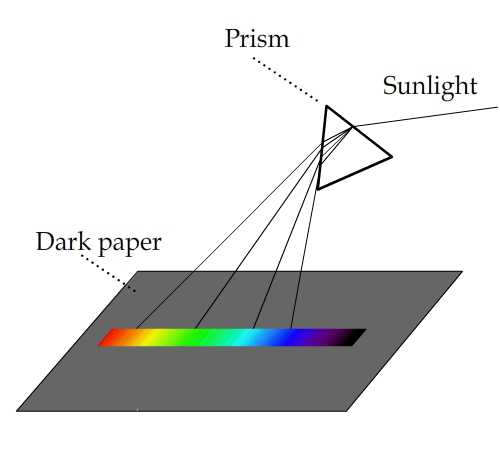 Hi Jean, I too just love doing science experiments with the kids. I ran a science party for my son's 6th birthday and I've also run science art workshops during the holidays. If you send me your email address I'm happy to email you my notes and experiments. Here's the link to my post about the party last year : http://sunnysidearthouse.blogspot.com.au/2013/07/mad-science-party.html
Baking soda volcanoes are one of the classic science projects for kids, and they're also one of the most popular. It's hard to top the excitement of a volcano erupting inside your home. This experiment can also be as simple or in-depth as you like. For the eruption, all you need is baking soda and vinegar (dishwashing detergent adds some extra power to the eruption), but you can make the "volcano" as elaborate and lifelike as you wish.
There are many fun ways to get your children into natural science and Geodes are one way. This starter kit has 7 unique and fascinating ways to get discovered the mystery of the earth crust. Geodes are natural and a wonder to many who like to collect, but even as a one-off this is a great way to get kids thinking. This is fun and the breaking aspect always makes things interesting for those that need some initial enthusiasm.
Sometimes classroom learning leaves out the fun and resources and funding limit the options, especially with crowded classrooms. This is why here we aim to highlight the importance of one to one teaching and a good student comes usually from a patient teacher. Wisdom and guidance combined with excellent equipment could save lives in years to come and what seed is planted today with creating the foundation for life to come in the future.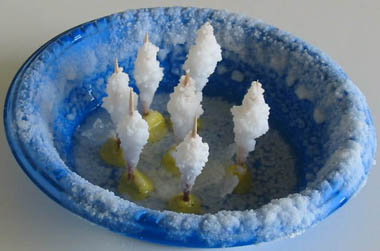 The good news is that your white lab coat doesn't have to sit in the closet collecting dust. There are a lot of fun, simple, and hands-on science projects families can do together to learn and understand some of the basic principals of the natural world. And they're not just for kids: even moms and dads will get a kick out of these 10 family-friendly science experiments!
No matter what type of science lab kits for kids and kid's science experiments you're looking for, there's something here for everybody. During our extensive research we selected only the best ones. Especially when it comes to the best chemistry sets for kids there is a lot of selection, but very few actually stood out in terms of quality, learning, and entertainment. Enjoy sharing these science toys and have fun!
You've probably seen the label that says "fortified with iron" on your cereal box, but how much iron is actually in your cereal? Is there enough to cause a magnetic reaction? This super easy experiment doesn't require too many fancy ingredients (cereal + magnet) which means you and the kiddos can try it right away. The results may surprise you! Get the how-to at Rookie Parenting and get started!