There are a lot of science kits for kids out there, so it can be difficult to work out which brands are the best. Some of our favorites for realistic experiments include 4M and National Geographic. For younger kids, the Kids First brand has a lot of good value kits to choose from. The brand Sick Tricks is also a great choice for kids looking to impress their friends or parents with new tricks and experiments. For robotic science kits, Cozmo and LEGO are great options.
It's important to get kids involved in science early so they understand the world around them. These science kits focus on critical thinking skills that will give your kid's hands-on experience to build their curiosity and interest. Help your children discover the fun in learning by checking out these kits that teach them how to conduct their own experiments through the many different fields of science.
Any one of these simple science experiments for kids can get children learning and excited about science. You can choose a science experiment based on your child's specific interest or what they're currently learning about, or you can do an experiment on an entirely new topic to expand their learning and teach them about a new area of science. From easy science experiments for kids to the more challenging ones, these will all help kids have fun and learn more about science. 

Sometimes classroom learning leaves out the fun and resources and funding limit the options, especially with crowded classrooms. This is why here we aim to highlight the importance of one to one teaching and a good student comes usually from a patient teacher. Wisdom and guidance combined with excellent equipment could save lives in years to come and what seed is planted today with creating the foundation for life to come in the future. 

Learn interesting science and technology facts by experimenting with different materials that react in surprising ways. You'll find a lot of experiments can be done using simple ingredients found around your house (with adult supervision of course). Basic materials can help you perform experiments that are simple, safe and perfect for kids. Enjoy our fun science experiments, make cool projects with easy ideas for children, show friends & family what you've discovered and most importantly, have fun!
How are some dinosaur tracks still visible millions of years later? By mixing together several ingredients, you'll get a claylike mixture you can press your hands/feet or dinosaur models into to make dinosaur track imprints. The mixture will harden and the imprints will remain, showing kids how dinosaur (and early human) tracks can stay in rock for such a long period of time. 

This kit also teaches your kids about the influential scientists who paved the way in the field, such as Francis Crick, James Watson, and Gregor Mendel. From genes, heredity, traits, and inheritance, to reproduction, cellular components, DNA sequencing, and genetic engineering—this kit will teach it all in a fun and educational way that your kids are sure to love.
Adults who are supervising experiments do not need to be science gurus. In addition to step-by-step instructions for each experiment, the detailed science guide included with this kit provides adults with "mind blowing science secrets" that help to answer questions about what's happening in each experiment. All of the materials and experiments involve basic scientific concepts associated with acidic and basic liquids and are arranged to present these concepts in sequential order. The descriptions included in the science guide give background information related to each reaction and offer questions that adults can ask to help encourage fun learning during experimentation.
The "volcano" was basically a miniature mound that fizzled. Could get a bigger reaction from dropping an Alka Seltzer in water or mixing baking soda with a little vinegar. The "giant crystals" only grew a couple of centimeters. All the experiments are on such a miniature scale it doesn't have any of the wow factor we were looking for. I will go back to googling fun experiments to do with my son.
There are many fun ways to get your children into natural science and Geodes are one way. This starter kit has 7 unique and fascinating ways to get discovered the mystery of the earth crust. Geodes are natural and a wonder to many who like to collect, but even as a one-off this is a great way to get kids thinking. This is fun and the breaking aspect always makes things interesting for those that need some initial enthusiasm.
OST experiences also promote an appreciation for, and interest in, the pursuit of STEM in school and in daily life. They help learners understand the daily relevance of science to their lives, the depth and breadth of science as a field of inquiry, and what it might be like to choose to do science in the world, either as a professional or a citizen scientist.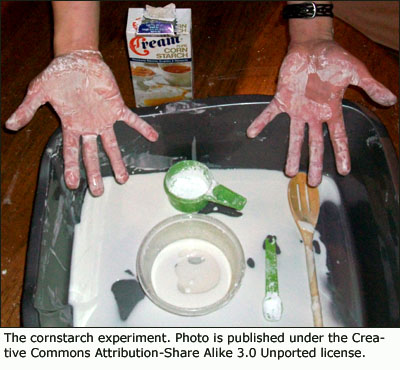 Baking soda volcanoes are one of the classic science projects for kids, and they're also one of the most popular. It's hard to top the excitement of a volcano erupting inside your home. This experiment can also be as simple or in-depth as you like. For the eruption, all you need is baking soda and vinegar (dishwashing detergent adds some extra power to the eruption), but you can make the "volcano" as elaborate and lifelike as you wish.
Science is a wonderful thing for kids! There is so much to learn and discover right around us. Many science concepts start in the kitchen with simple materials you already have on hand. Fill a plastic tote with easy to find supplies and you will have a homemade kids science kit filled with learning opportunities that are sure to keep them busy all year long!
This is an easy experiment that'll appeal to kids of a variety of ages. Just take a zip-lock bag, fill it about ⅔ of the way with water, and close the top. Next, poke a few sharp objects (like bamboo skewers or sharp pencils) through one end and out the other. At this point you may want to dangle the bag above your child's head, but no need to worry about spills because the bag won't leak? Why not? It's because the plastic used to make zip-lock bags is made of polymers, or long chains of molecules that'll quickly join back together when they're forced apart. 

Don't be crodsquinkled, as these dream potion experiments are the best way to bring the bizarrely brilliant world of the BFG to life. These easy to make concoctions will whizz, fizz and pop before your eyes, creating exciting chemical reactions that will have all kids squealing with delight. Again made using things you'll find at home or can pick up from the supermarket, this is an easy project to try with the kids. Be warned though - this is one of the messiest science experiments for kids on the list!
Sir Isaac Newton discovered many integral concepts that are important for scientific discovery today, and this kit teaches them all: inertia, momentum, kinetic energy, and potential energy. This Engino Newton's Law Kit is perfect for the kids who are very hands-on and like to build things. Your kids will understand how classical mechanics works by constructing their own catapult, balloon powered plane, drag racing car, crash car, and more.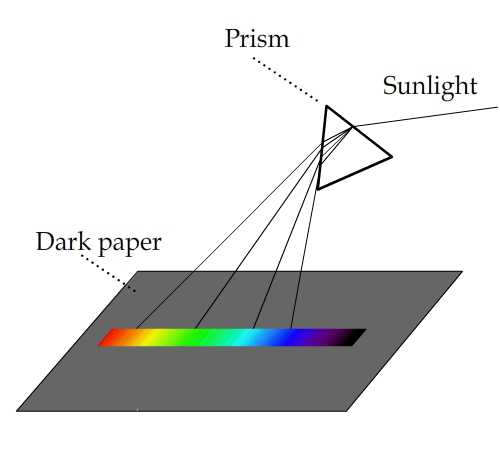 The kitchen can be an ideal place for performing science experiments, with an adult's help. For instance, with a few stalks of celery and some food coloring, you can watch capillary action happen almost before your eyes. Capillary action describes what happens as plants move water up from their roots to their leaves. Get four stalks of celery and cut off the bottoms so each stalk is 10 inches long. You'll also need four identical cups, each filled with a half-cup of cool water. Decide what color you want to make the water, and then add the same number of drops of food coloring to each cup of water. Stir the water well with a spoon. Place one stalk of celery into each cup. After two hours, remove one stalk and label this one "two hours." After four hours, remove another stalk and label it the same way. Do the same with the next stalk at six hours and the final stalk at eight hours. After you finish, compare the celery stalks to see how each one changed color, depending on how long it was in the colored water.
Scientific Explorer's Mind Blowing Science Kit makes it possible to create your very own science lab at home. This smartly designed science kit allows young scientists to perform several amazing science experiments that range from erupting a color-changing volcano to growing colorful, jiggly crystals. Young scientists will learn about basic principles behind the science including the difference between acids and bases, and how to use a test tube and pipette. Although designed for use by children ages four and older, adult supervision is needed for safety and to ensure that young scientists get the most out of the Mind Blowing Science Kit.
Hi Jean, I too just love doing science experiments with the kids. I ran a science party for my son's 6th birthday and I've also run science art workshops during the holidays. If you send me your email address I'm happy to email you my notes and experiments. Here's the link to my post about the party last year : http://sunnysidearthouse.blogspot.com.au/2013/07/mad-science-party.html
You won't want to do this experiment near anything that's difficult to clean (outside may be best), but kids will love seeing this "elephant toothpaste" crazily overflowing the bottle and oozing everywhere. Pour the hydrogen peroxide, food coloring, and dishwashing soap into the bottle, and in the cup mix the yeast packet with some warm water for about 30 seconds. Then, add the yeast mixture to the bottle, stand back, and watch the solution become a massive foamy mixture that pours out of the bottle! The "toothpaste" is formed when the yeast removed the oxygen bubbles from the hydrogen peroxide which created foam. This is an exothermic reaction, and it creates heat as well as foam (you can have kids notice that the bottle became warm as the reaction occurred).
Kids will love shooting pom poms out of these homemade popsicle stick catapults. After assembling the catapults out of popsicle sticks, rubber bands, and plastic spoons, they're ready to launch pom poms or other lightweight objects. To teach kids about simple machines, you can ask them about how they think the catapults work, what they should do to make the pom poms go a farther/shorter distance, and how the catapult could be made more powerful.
My First Mind Blowing Science Kit also comes with cool scientific tools like test tubes, pipettes, stirring sticks, and measuring scoops that will make your child feel like a real chemist. Not only will they learn important skills in conducting experiments, they will also learn the basics of acids and bases. While none of the experiments are particularly messy, it's safer to perform them on a flat surface with adult supervision.
My nieces are seven years old and into science. The experiments were easy and straightforward - easily read and done by the kids but adult supervision is probably a good idea. Mind blowing? Not so sure about that but very cool for the budding scientist. Perfect kit to start with. I think it's a cool way to encourage girls to love science and math. Boys will love it too - an exploding volcano! - so it really is great for the whole family. Younger kids could definitely participate with the aforementioned supervision. We LOVED it!
But the point is, I had not done any of these experiments with my daughter until we got this box. This has everything in one box, with all the equipment-- including a stand for the test tubes, which another review didn't have for some reason. (And get a little bag superabsorbent polymers, too. Those little buggers are fun but somehow end up everywhere). It's fun, it's easy, there are some experiments that require patience, which is really good for this age group. We are most of the way through the kit, doing maybe three experiments a week, and now I am shopping for more kits. Because even though I have the equipment, the books, and the education to diy the whole thing... the kit is easy, fun, and we actually DO it.
Adults and kids will learn amazing new things about basic and acidic solutions with the Mind-Blowing Science Kit. Whether erupting an under-water volcano or growing colorful, jiggly crystals, this science kit mixes learning with experimentation in a fun and colorful way for a wide range of ages. Each of the hands-on activities in the science guide is intended to be performed by a young scientist under adult supervision, although these activities can be adjusted to accommodate a range of ages and capabilities while still maintaining the educational excitement of the original experiments.
Adults who are supervising experiments do not need to be science gurus. In addition to step-by-step instructions for each experiment, the detailed science guide included with this kit provides adults with "mind blowing science secrets" that help to answer questions about what's happening in each experiment. All of the materials and experiments involve basic scientific concepts associated with acidic and basic liquids and are arranged to present these concepts in sequential order. The descriptions included in the science guide give background information related to each reaction and offer questions that adults can ask to help encourage fun learning during experimentation.
Like the popular baking soda and vinegar experiments, this film canister rocket literally takes it to the next level by using that creation of gas and energy to jet off into the sky. If your explorer has seen videos of mountain tops getting blown off during a volcanic eruption, this science project is pretty much any space lover's version. Get the building instructions over at kids science activity blog The Science Kiddo. 

When these nails and copper wires collide, heat is generated (psst ... heat is a result of expended energy, so you can explain to your little runner why he feels warmer after a race around the house). But with some potato magic, the properties of the nail and copper stay separated, allowing the heat to become the electric energy needed to power up your devices. Build your own potato battery with this tutorial from PBS Kids.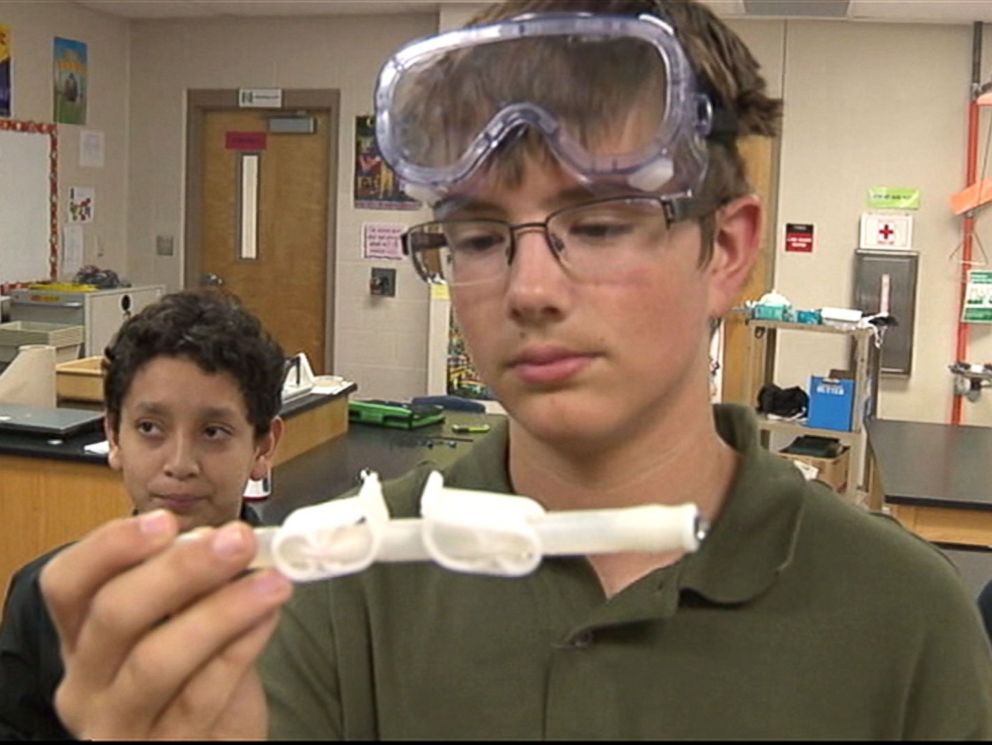 This is the most kid friendly and fun lab kit you can get. My kids are ages 2 and 4 and cannot get enough of this. Everything in the kit is high-quality, and this kit lasts a very long time. We have done these experiments over and over for 3 months and only recently have used an entire bag of something. I admit to even being impressed by how cool the activities are. This is worth every single penny. I will 100% be ordering another kit when we deplete all the things in ours.