Penguins, and many other birds, have special oil-producing glands that coat their feathers with a protective layer that causes water to slide right off them, keeping them warm and dry. You can demonstrate this to kids with this penguin craft by having them color a picture of a penguin with crayons, then spraying the picture with water. The wax from the crayons will have created a protective layer like the oil actual birds coat themselves with, and the paper won't absorb the water.
This is an easy experiment that'll appeal to kids of a variety of ages. Just take a zip-lock bag, fill it about ⅔ of the way with water, and close the top. Next, poke a few sharp objects (like bamboo skewers or sharp pencils) through one end and out the other. At this point you may want to dangle the bag above your child's head, but no need to worry about spills because the bag won't leak? Why not? It's because the plastic used to make zip-lock bags is made of polymers, or long chains of molecules that'll quickly join back together when they're forced apart.
'Tis the season for gumdrops and this classic structural engineering challenge uses just two ingredients: toothpicks and candy. We're particularly fond of this one from The Homeschool Scientist because it helps you explain what the concepts (engineering, load distribution, physics, shape comparison) are to your kiddos while they are building it. doing it. Visit The Homeschool Scientist to get going. And click here for five more gumdrop-themed challenges.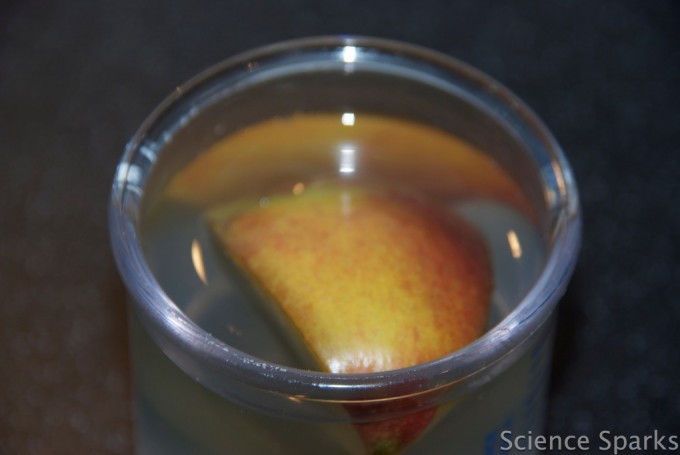 Learn interesting science and technology facts by experimenting with different materials that react in surprising ways. You'll find a lot of experiments can be done using simple ingredients found around your house (with adult supervision of course). Basic materials can help you perform experiments that are simple, safe and perfect for kids. Enjoy our fun science experiments, make cool projects with easy ideas for children, show friends & family what you've discovered and most importantly, have fun!
Making ice cream with a cup of half and half, a teaspoon of vanilla, two tablespoons of sugar in a quart bag. Then in a gallon bag about six cups of ice and half cup of salt, anything but table salt should work. Put the quart bag (sealed) in the gallon bag then seal and shake rattle and roll for about five minutes. Then pull out the quart sized bag with your ice cream and add your favorite toppings. – Heydi
Science is a wonderful thing for kids! There is so much to learn and discover right around us. Many science concepts start in the kitchen with simple materials you already have on hand. Fill a plastic tote with easy to find supplies and you will have a homemade kids science kit filled with learning opportunities that are sure to keep them busy all year long!