A nature journal is a great way to encourage kids to be creative and really pay attention to what's going on around them. All you need is a blank journal (you can buy one or make your own) along with something to write with. Then just go outside and encourage your children to write or draw what they notice. This could include descriptions of animals they see, tracings of leaves, a drawing of a beautiful flower, etc. Encourage your kids to ask questions about what they observe (Why do birds need to build nests? Why is this flower so brightly colored?) and explain to them that scientists collect research by doing exactly what they're doing now.
With just a package of Starbursts and a few other materials, you can create models of each of the three rock types: igneous, sedimentary, and metamorphic. Sedimentary "rocks" will be created by pressing thin layers of Starbursts together, metamorphic by heating and pressing Starbursts, and igneous by applying high levels of heat to the Starbursts. Kids will learn how different types of rocks are forms and how the three rock types look different from each other.
Have you ever gone into a cave and seen huge stalactites hanging from the top of the cave? Stalactites are formed by dripping water. The water is filled with particles which slowly accumulate and harden over the years, forming stalactites. You can recreate that process with this stalactite experiment. By mixing a baking soda solution, dipping a piece of wool yarn in the jar and running it to another jar, you'll be able to observe baking soda particles forming and hardening along the yarn, similar to how stalactites grow.
It takes a few hours to see the results of this leaf experiment, but it couldn't be easier to set up, and kids will love to see a leaf actually "breathing." Just get a large-ish leaf, place it in a bowl (glass works best so you can see everything) filled with water, place a small rock on the leaf to weigh it down, and leave it somewhere sunny. Come back in a few hours and you'll see little bubbles in the water created when the leaf releases the oxygen it created during photosynthesis.
There are so many different kinds of science kits available for kids these days. Here, we will outline the main types so you can make a decision as to what best suits your child's needs, interests and skill level. Children aged 5 years old want different science experiments and games than a child of 8 to 10 years old. The manufacturing guidelines are usually strict with what age groups can use these kits, so make sure that you don't get your teen child something that should have been for a younger child.
If you've ever wondered how elephants keep their tusks clean, we've got the answer. They use elephant toothpaste! Find out how to mix your own and figure out the science behind this dynamic exothermic (heat releasing) reaction from Asia Citro at Fun at Home With Kids. Our favorite part? That you get to throw in some sensory playtime after the action's over.
What better way to teach your kids about science than with more than 70 experiments in a big bag? The Big Bag of Science contains scientific ingredients and a book of 30 pages filled with experiments like soda geysers, twisting tornadoes, growing jelly marbles, vanishing liquids, and more! The instructions are easy-to-follow and color-coded so your child will easily complete the experiment without any trouble. The book explains what's going on in each experiment so they understand why and how things work.
There are many variations on homemade molecule science crafts. This one uses clay and toothpicks, although gumdrops or even small pieces of fruit like grapes can be used in place of clay. Roll the clay into balls and use molecule diagrams to attach the clay to toothpicks in the shape of the molecules. Kids can make numerous types of molecules and learn how atoms bond together to form molecules.
The "volcano" was basically a miniature mound that fizzled. Could get a bigger reaction from dropping an Alka Seltzer in water or mixing baking soda with a little vinegar. The "giant crystals" only grew a couple of centimeters. All the experiments are on such a miniature scale it doesn't have any of the wow factor we were looking for. I will go back to googling fun experiments to do with my son.
Adults and kids will learn amazing new things about basic and acidic solutions with the Mind Blowing Science Kit. Whether erupting a color-changing volcano, creating a sunset in a test tube, or growing colorful, jiggly crystals, this science kit mixes learning with experimentation in a fun and colorful way for a wide range of ages. Each of the hands-on activities in the science guide is intended to be performed by a young scientist under adult supervision, although these activities can be adjusted to accommodate a range of ages and capabilities while still maintaining the educational excitement of the original experiments. In addition to providing detailed instructions, the science guide makes it possible for those adults who might not have a background in science, or even any exposure to scientific experimentation, to knowledgably perform experiments successfully. The dynamic, colorful nature of the experiments included in this kit make it great for pleasing a crowd at family gatherings, parties, or science fairs.
Penguins, and many other birds, have special oil-producing glands that coat their feathers with a protective layer that causes water to slide right off them, keeping them warm and dry. You can demonstrate this to kids with this penguin craft by having them color a picture of a penguin with crayons, then spraying the picture with water. The wax from the crayons will have created a protective layer like the oil actual birds coat themselves with, and the paper won't absorb the water.
Sir Isaac Newton discovered many integral concepts that are important for scientific discovery today, and this kit teaches them all: inertia, momentum, kinetic energy, and potential energy. This Engino Newton's Law Kit is perfect for the kids who are very hands-on and like to build things. Your kids will understand how classical mechanics works by constructing their own catapult, balloon powered plane, drag racing car, crash car, and more.
You don't need a storm to see lightning; you can actually create your own lightning at home. For younger kids this experiment requires adult help and supervision. You'll stick a thumbtack through the bottom of an aluminum tray, then stick the pencil eraser to the pushpin. You'll then rub the piece of wool over the aluminum tray, and then set the tray on the Styrofoam, where it'll create a small spark/tiny bolt of lightning!
Understanding the different states of water is one of the most simple examples of a science experiment, but it's also a really great way to bring STEM activities into daily life. Kate combined her son's love of Batman with science, to create a character ice escape experiment. Using parent stealth mode, find some plastic toys to experience the big freeze and get to work. Let kids discover the tools they'll need to speed up the process and see how quickly they can set them free.
CERTAIN CONTENT THAT APPEARS ON THIS SITE COMES FROM AMAZON SERVICES LLC. THIS CONTENT IS PROVIDED 'AS IS' AND IS SUBJECT TO CHANGE OR REMOVAL AT ANY TIME. Product prices and availability are accurate as of the date/time indicated and are subject to change. Any price and availability information displayed on Amazon.com at the time of purchase will apply to the purchase of this product. All prices on this site may change and those considered valid are displayed on Amazon.com
Another physics kit that is sure to interest your child if they enjoy the Engino Newton's Law Kit is the Klutz LEGO Chain Reactions Kit. This one teaches your kids about chain reactions and moving machines while also encouraging creativity and ingenuity by building their own. Plus it uses LEGO bricks they can play with when they're done experimenting.
It's important to get kids involved in science early so they understand the world around them. These science kits focus on critical thinking skills that will give your kid's hands-on experience to build their curiosity and interest. Help your children discover the fun in learning by checking out these kits that teach them how to conduct their own experiments through the many different fields of science.
My nieces are seven years old and into science. The experiments were easy and straightforward - easily read and done by the kids but adult supervision is probably a good idea. Mind blowing? Not so sure about that but very cool for the budding scientist. Perfect kit to start with. I think it's a cool way to encourage girls to love science and math. Boys will love it too - an exploding volcano! - so it really is great for the whole family. Younger kids could definitely participate with the aforementioned supervision. We LOVED it! 

This is an easy experiment that'll appeal to kids of a variety of ages. Just take a zip-lock bag, fill it about ⅔ of the way with water, and close the top. Next, poke a few sharp objects (like bamboo skewers or sharp pencils) through one end and out the other. At this point you may want to dangle the bag above your child's head, but no need to worry about spills because the bag won't leak? Why not? It's because the plastic used to make zip-lock bags is made of polymers, or long chains of molecules that'll quickly join back together when they're forced apart.
It takes about a week for the crystals of this rock candy experiment to form, but once they have you'll be able to eat the results! After creating a sugar solution, you'll fill jars with it and dangle strings in them that'll slowly become covered with the crystals. This experiment involves heating and pouring boiling water, so adult supervision is necessary, once that step is complete, even very young kids will be excited to watch crystals slowly form.
Every child has different tastes and interests, but the products shown here were consistently popular with kids of all ages. We researched and reviewed over a hundred science kits and kids science experiments (and yes, had way too much fun doing it) and selected the very best ones. So no matter what kind of science lab kit for kids you're looking for - we've got you covered!
It happens to the Statue of Liberty and it happens to the change in your pocket! Create your own home lab with just a few household ingredients (this experiment will literally cost you just pennies). It's also a chemical reaction with very non-toxic ingredients, so it's safe and fascinating even for young kids. Click over to Buggy and Buddy to get the simple how-to.
Volcanoes are made to erupt, and that's exactly what'll happen in this fun science experiment for kids! John and his kids show us how to make an erupting volcano, using vinegar, baking powder, washing up liquid and water, plus a splash of red food colouring for dramatic effect. Add playdough or plasticine to turn your plastic bottle into a more realistic volcano scene, especially if you plan to use this as a science project for school!
Learn interesting science and technology facts by experimenting with different materials that react in surprising ways. You'll find a lot of experiments can be done using simple ingredients found around your house (with adult supervision of course). Basic materials can help you perform experiments that are simple, safe and perfect for kids. Enjoy our fun science experiments, make cool projects with easy ideas for children, show friends & family what you've discovered and most importantly, have fun!
Science is a wonderful thing for kids! There is so much to learn and discover right around us. Many science concepts start in the kitchen with simple materials you already have on hand. Fill a plastic tote with easy to find supplies and you will have a homemade kids science kit filled with learning opportunities that are sure to keep them busy all year long!
Your whistler has the basics of air pressure down just by using their mouth to blow. And now you can amaze them with this egg-cellent experiment. There is a little fire play involved (dropping a lit paper into the bottle), but that's what causes the unbalanced air pressure, which pushes the egg into the bottle. Want to test it out? Head over to The Scientific Mom and get the step by step.
My nieces are seven years old and into science. The experiments were easy and straightforward - easily read and done by the kids but adult supervision is probably a good idea. Mind blowing? Not so sure about that but very cool for the budding scientist. Perfect kit to start with. I think it's a cool way to encourage girls to love science and math. Boys will love it too - an exploding volcano! - so it really is great for the whole family. Younger kids could definitely participate with the aforementioned supervision. We LOVED it!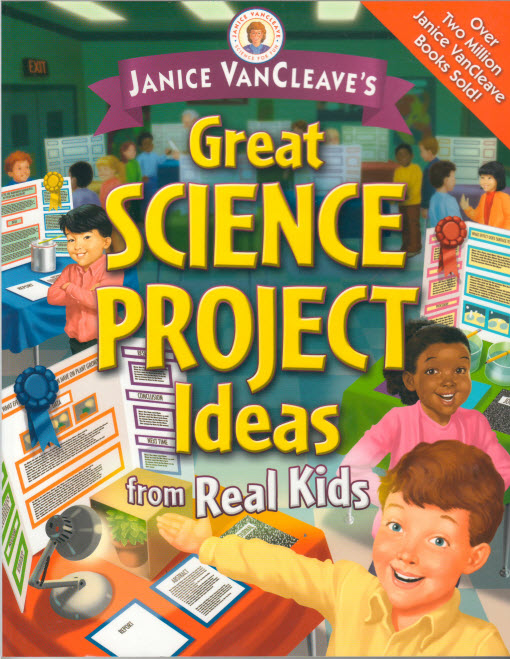 Find out how plants "drink" water with some food coloring. Use carnations, roses, or stalks of celery submerged in the colored water and watch the liquid slowly seep through the plant's "veins" and towards the leaves. Keep an eye out -- you could have a very colorful bouquet just after the first day. Get the rundown by Dad's Book of Awesome Science Experiments over here.
Scientific Explorer My First Mind Blowing Science Kit is your junior chemist's introduction to the world of scientific exploration. Learn the basics of science from chemical reactions to the use of science tools. With mind blowing experiments such as creating a sunset in a test tube and making a color-changing volcano, children will love learning fascinating facts about their natural world and this kit will keep them engrossed with interactive experiments. Includes Red cabbage powder, citric acid, baking soda, 3 color tablets, crosslinked polyacrylate copolymer, vegetable oil, corn starch, 2 cotton swabs, 3 test tubes with stand, 3 plastic cups, pipette, 2 sticks, 2 measuring scoops and activity guide. Recommended for children 6 years of age and older with adult supervision.
Children aged 9+ start to want more detailed experiments and activities, which shows they are ready to begin real-science. Whether they have interests in physics, chemistry or robotics there is always something to get them started on their way. Some tops are harder than others and make sure you read all the features and facts so that you find the ideal gift for your child.
The kitchen can be an ideal place for performing science experiments, with an adult's help. For instance, with a few stalks of celery and some food coloring, you can watch capillary action happen almost before your eyes. Capillary action describes what happens as plants move water up from their roots to their leaves. Get four stalks of celery and cut off the bottoms so each stalk is 10 inches long. You'll also need four identical cups, each filled with a half-cup of cool water. Decide what color you want to make the water, and then add the same number of drops of food coloring to each cup of water. Stir the water well with a spoon. Place one stalk of celery into each cup. After two hours, remove one stalk and label this one "two hours." After four hours, remove another stalk and label it the same way. Do the same with the next stalk at six hours and the final stalk at eight hours. After you finish, compare the celery stalks to see how each one changed color, depending on how long it was in the colored water.
Tinker Crate develops kids' natural creativity and curiosity using STEM ("Science, Technology, Engineering, and Math") principles while saving time for busy parents. Our mission is to help kids use STEM as a key to creative problem solving, a foundation for critical thinking, and a pipeline to innovation. Your monthly crate includes all the materials and inspiration for science and engineering projects such as: trebuchet, paper circuits and zoetrope.
How are some dinosaur tracks still visible millions of years later? By mixing together several ingredients, you'll get a claylike mixture you can press your hands/feet or dinosaur models into to make dinosaur track imprints. The mixture will harden and the imprints will remain, showing kids how dinosaur (and early human) tracks can stay in rock for such a long period of time.
The word "oobleck" comes from a Dr. Seuss story where a young boy must rescue his kingdom from a sticky substance. But the neat part of this experiment is how oobleck reacts to vibrations. Put the oobleck over a subwoofer (on top a cookie sheet!) and watch it dance to difference frequencies. Your dancer will see how sound isn't just about volume! Check out more of this awesome experiment from Tammy of Housing a Forest.
Dry ice is already cool enough on its own (yes, pun intended) but it takes science to turn them a rad overflow of bubbles. When you add water, it changes the temperature of the dry ice, causing the ice to go from solid to gas. That's where the fog and bubbles come from! Head to crafty blog Simply Modern Mom to get the full tutorial. But be careful: Dry ice can cause serious skin burns, so make sure your kids are well supervised and know not to touch the ice.
This grow-your-own experiment that lets you grow crystals inside an egg shell. Be sure to get alum powder that contains potassium, or else you won't get any crystal growth. Adding drops of food dye to the growing solution yields some super cool crystals. A perfectly formed geode takes about 12-15 hours to grow, making this a great weekend project. Check out more of Art and Soul's gorgeous eggs over at their blog!
Lightning is essentially electrons moving uber fast between the sky and the earth—and with a few simple materials, you can use homemade static electricity (the reason behind your hair sticking up when you rub a balloon or go through a tunnel slide super fast) for DIY lightning. Figure how to recreate a family-friendly version of this spark by visiting activity blog Learn Play Imagine.
It's natural to have a lot of questions about the world. As you wonder about these things and ask questions, you are learning. Curiosity about science helps you become an explorer finding out how things work and why things happen. Anyone can be a scientist, performing experiments to ask questions and get answers. You can even be a scientist at home, working on experiments with ingredients you probably have in your kitchen or laundry room. Always get a parent's permission before you conduct experiments. Working as a team with an adult is best for safety.
The good news is that your white lab coat doesn't have to sit in the closet collecting dust. There are a lot of fun, simple, and hands-on science projects families can do together to learn and understand some of the basic principals of the natural world. And they're not just for kids: even moms and dads will get a kick out of these 10 family-friendly science experiments!