If your kids are curious about how animals like polar bears and seals stay warm in polar climates, you can go beyond just explaining it to them; you can actually have them make some of their own blubber and test it out. After you've filled up a large bowl with ice water and let it sit for a few minutes to get really cold, have your kids dip a bare hand in and see how many seconds they can last before their hand gets too cold. Next, coat one of their fingers in shortening and repeat the experiment. Your child will notice that, with the shortening acting like a protective layer of blubber, they don't feel the cold water nearly as much.
Kids will love shooting pom poms out of these homemade popsicle stick catapults. After assembling the catapults out of popsicle sticks, rubber bands, and plastic spoons, they're ready to launch pom poms or other lightweight objects. To teach kids about simple machines, you can ask them about how they think the catapults work, what they should do to make the pom poms go a farther/shorter distance, and how the catapult could be made more powerful.
You could even step into the living room to have more scientific fun. Learn about static electricity with some tiny scraps of paper and a balloon. Blow up the balloon and tie it closed. Make a small pile of paper scraps on the floor, and rub the balloon back and forth several times on your hair or on a sweater. Immediately move the balloon to the paper and watch as the paper scraps cling to the balloon. Rub the balloon on your head or sweater again and then place it against the wall to see it stick there. This surprising sticking happens because you have moved electrons around and the balloon now has more of a negative charge, while the paper or the wall has more of a positive charge. Putting the two surfaces together makes the opposite charges stick to each other.
Adults and kids will learn amazing new things about basic and acidic solutions with the Mind Blowing Science Kit. Whether erupting a color-changing volcano, creating a sunset in a test tube, or growing colorful, jiggly crystals, this science kit mixes learning with experimentation in a fun and colorful way for a wide range of ages. Each of the hands-on activities in the science guide is intended to be performed by a young scientist under adult supervision, although these activities can be adjusted to accommodate a range of ages and capabilities while still maintaining the educational excitement of the original experiments. In addition to providing detailed instructions, the science guide makes it possible for those adults who might not have a background in science, or even any exposure to scientific experimentation, to knowledgably perform experiments successfully. The dynamic, colorful nature of the experiments included in this kit make it great for pleasing a crowd at family gatherings, parties, or science fairs.
There are many different types of children's scientific equipment and learning activities and here we will review some of the best and feature the highlights and reasons to choose one over the other. Some like to use home-made diy type science activities and others prefer the box sets that come all prepared. Both are fantastic and we applaud the parent willing to spend the time going through kitchen worktops and cupboards to make learning enjoyable for their kids. 

This kit also teaches your kids about the influential scientists who paved the way in the field, such as Francis Crick, James Watson, and Gregor Mendel. From genes, heredity, traits, and inheritance, to reproduction, cellular components, DNA sequencing, and genetic engineering—this kit will teach it all in a fun and educational way that your kids are sure to love.
3. Now remove about an inch of the plastic coating from both ends of the wire and attach the one wire to one end of a battery and the other wire to the other end of the battery. (It is best to tape the wires to the battery – be careful though, the wire could get very hot!) Now you can experiment by picking up paper clips and small non-aluminum objects.
Kids ages 5-8 are at a crucial time in their understanding of science, math, and engineering. They're old enough to grasp how big ideas like the solar system and flight, things that perhaps once seemed magical, have scientific properties that allow us to explore outer space and build rocket ships. Kiwi Crate allows children in 1st, 2nd, and 3rd grade to begin a hands-on discovery of physics, chemistry, biology, and more, with fun projects that they can assemble themselves.
Children aged 9+ start to want more detailed experiments and activities, which shows they are ready to begin real-science. Whether they have interests in physics, chemistry or robotics there is always something to get them started on their way. Some tops are harder than others and make sure you read all the features and facts so that you find the ideal gift for your child.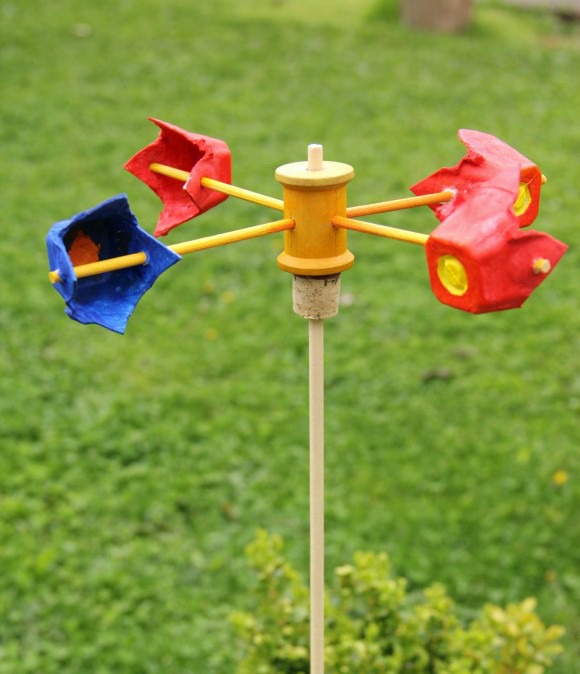 Rock kits – This area tends to include those already covered such as geodes and geology kits, as well as crystal growing sets. They might also include rock collections, which your child can identify then how off their knowledge. Another great product coming under this category is the rock tumbler. Using this special machine, kids can turn ordinary rocks into shiny gemstones. Kids can then get creative and turn their new rocks into keychains, jewellery, or anything they fancy. A great way to combine science and art.
OST experiences also promote an appreciation for, and interest in, the pursuit of STEM in school and in daily life. They help learners understand the daily relevance of science to their lives, the depth and breadth of science as a field of inquiry, and what it might be like to choose to do science in the world, either as a professional or a citizen scientist.
'Tis the season for gumdrops and this classic structural engineering challenge uses just two ingredients: toothpicks and candy. We're particularly fond of this one from The Homeschool Scientist because it helps you explain what the concepts (engineering, load distribution, physics, shape comparison) are to your kiddos while they are building it. doing it. Visit The Homeschool Scientist to get going. And click here for five more gumdrop-themed challenges.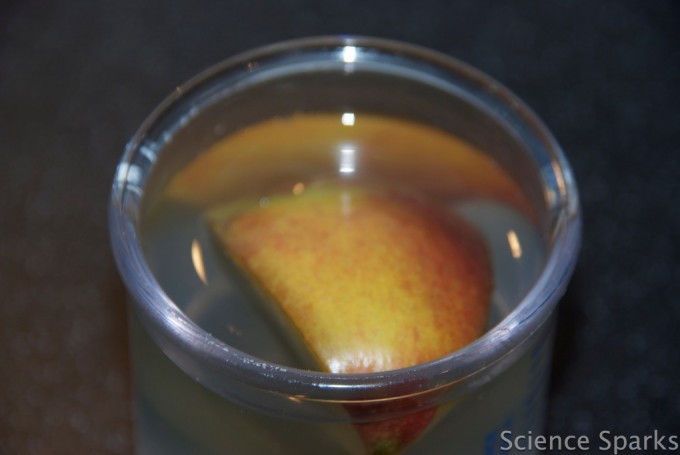 Learn interesting science and technology facts by experimenting with different materials that react in surprising ways. You'll find a lot of experiments can be done using simple ingredients found around your house (with adult supervision of course). Basic materials can help you perform experiments that are simple, safe and perfect for kids. Enjoy our fun science experiments, make cool projects with easy ideas for children, show friends & family what you've discovered and most importantly, have fun!
You don't need a storm to see lightning; you can actually create your own lightning at home. For younger kids this experiment requires adult help and supervision. You'll stick a thumbtack through the bottom of an aluminum tray, then stick the pencil eraser to the pushpin. You'll then rub the piece of wool over the aluminum tray, and then set the tray on the Styrofoam, where it'll create a small spark/tiny bolt of lightning!
Did you know that a simple potato can produce enough energy to keep a light bulb lit for over a month? You can create a simple potato battery to show kids. There are kits that provide all the necessary materials and how to set it up, but if you don't purchase one of these it can be a bit trickier to gather everything you need and assemble it correctly. Once it's set though, you'll have your own farm grown battery!

London Science Museum | ThinkTank - Birmingham Science Museum | Aberdeen Science Centre | Glasgow Science Centre | Museum of Science and Industry, Manchester | Life Science Centre (Centre for Life), Newcastle | National Science and Media Museum, Manchester | Techniquest, Cardiff | Museum of Victorian Science, Whitby | Whipple Museum of the History of Science, Cambridge | Museum of the History of Science, Oxford
Refraction is when light changes direction and speed as it passes from one object to another. Only visible objects reflect light. When two materials with similar reflective properties come into contact, light will pass through both materials at the same speed, rendering the other material invisible. Check out this video from BritLab on how to turn glass invisible using vegetable oil and pyrex glass.
If you've ever wondered how elephants keep their tusks clean, we've got the answer. They use elephant toothpaste! Find out how to mix your own and figure out the science behind this dynamic exothermic (heat releasing) reaction from Asia Citro at Fun at Home With Kids. Our favorite part? That you get to throw in some sensory playtime after the action's over.
This is an easy experiment that'll appeal to kids of a variety of ages. Just take a zip-lock bag, fill it about ⅔ of the way with water, and close the top. Next, poke a few sharp objects (like bamboo skewers or sharp pencils) through one end and out the other. At this point you may want to dangle the bag above your child's head, but no need to worry about spills because the bag won't leak? Why not? It's because the plastic used to make zip-lock bags is made of polymers, or long chains of molecules that'll quickly join back together when they're forced apart.
For this saltwater density experiment, you'll fill four clear glasses with water, then add salt to one glass, sugar to one glass, and baking soda to one glass, leaving one glass with just water. Then, float small plastic pieces or grapes in each of the glasses and observe whether they float or not. Saltwater is denser than freshwater, which means some objects may float in saltwater that would sink in freshwater. You can use this experiment to teach kids about the ocean and other bodies of saltwater, such as the Dead Sea, which is so salty people can easily float on top of it.
Find out how plants "drink" water with some food coloring. Use carnations, roses, or stalks of celery submerged in the colored water and watch the liquid slowly seep through the plant's "veins" and towards the leaves. Keep an eye out -- you could have a very colorful bouquet just after the first day. Get the rundown by Dad's Book of Awesome Science Experiments over here.

Any one of these simple science experiments for kids can get children learning and excited about science. You can choose a science experiment based on your child's specific interest or what they're currently learning about, or you can do an experiment on an entirely new topic to expand their learning and teach them about a new area of science. From easy science experiments for kids to the more challenging ones, these will all help kids have fun and learn more about science.
This is the most kid friendly and fun lab kit you can get. My kids are ages 2 and 4 and cannot get enough of this. Everything in the kit is high-quality, and this kit lasts a very long time. We have done these experiments over and over for 3 months and only recently have used an entire bag of something. I admit to even being impressed by how cool the activities are. This is worth every single penny. I will 100% be ordering another kit when we deplete all the things in ours.
We have categorized by age to make things really easy when deciding which type of experiment kit to go for and start experimenting with. There is everything from geology rock experiments, ocean discovery kits, volcano boxed experiments, butterfly and insect garden kits, robotics activities and kits, human biology box sets and chemistry sets that bring the obscure into light making learning loads of fun and super exciting for everyone involved.  These mentioned are only in the 3 years old and over a section, but we also have a 6 years old and above, because we understand the capabilities of children. The section for 8 years old and above come under one section to help make a clear distinction.
Every child has different tastes and interests, but the products shown here were consistently popular with kids of all ages. We researched and reviewed over a hundred science kits and kids science experiments (and yes, had way too much fun doing it) and selected the very best ones. So no matter what kind of science lab kit for kids you're looking for - we've got you covered!
How are some dinosaur tracks still visible millions of years later? By mixing together several ingredients, you'll get a claylike mixture you can press your hands/feet or dinosaur models into to make dinosaur track imprints. The mixture will harden and the imprints will remain, showing kids how dinosaur (and early human) tracks can stay in rock for such a long period of time.
For this magic milk experiment, partly fill a shallow dish with milk, then add a one drop of each food coloring color to different parts of the milk. The food coloring will mostly stay where you placed it. Next, carefully add one drop of dish soap to the middle of the milk. It'll cause the food coloring to stream through the milk and away from the dish soap. This is because the dish soap breaks up the surface tension of the milk by dissolving the milk's fat molecules.
Younger children are most likely to be interested in something which is very hands-on, and gives results quickly. They probably won't be interested in growing a crystal, and are probably a bit young for something like a robot building kit. Young kids will be most likely to enjoy a gross science kit, or a volcano kit. Also think about safety features when buying for younger children. Make sure they won't eat anything they shouldn't, or there are no small parts which could be dangerous.
Homemade Kits – There are probably loads of objects around your home already, which can be used to set up your own science experiments. These include things like salt, baking soda, vinegar, soap, cornstarch and of course food dye to make things more interesting! You'll also need some basic equipment like tweezers, ramekins or small tubs, a funnel and a dropper for example. There are too many home science experiments to discuss here, but with these basic supplies you'll find you can perform some really cool experiments to amaze the kids!
Below are 37 of the best science projects for kids to try. For each one we include a description of the experiment, which area(s) of science it teaches kids about, how difficult it is (easy/medium/hard), how messy it is (low/medium/high), and the materials you need to do the project. Note that experiments labelled "hard" are definitely still doable; they just require more materials or time than most of these other science experiments for kids.
Can you make water float? We bet you can. No, you don't need to be a wizard or a witch. You don't need to cast a spell. There's nothing magic about it at all, in fact. You can make water float using good, ol' fashioned, awesome science. The "trick" to this experiment is air pressure. Get everything you need and the how-to, right here, thanks to Mike Adamick and his book, Dad's Book of Awesome Science Experiments.
It happens to the Statue of Liberty and it happens to the change in your pocket! Create your own home lab with just a few household ingredients (this experiment will literally cost you just pennies). It's also a chemical reaction with very non-toxic ingredients, so it's safe and fascinating even for young kids. Click over to Buggy and Buddy to get the simple how-to.
Making an electromagnet at home is fun and easy. Most magnets, like the ones on many refrigerators, cannot be turned off; they are called permanent magnets. This one can be and is therefor called an electromagnet. They run on electricity and are only magnetic when the electricity is flowing. The electricity flowing through the wire arranges the molecules in the nail so that they are attracted to certain metals.
You've probably seen the label that says "fortified with iron" on your cereal box, but how much iron is actually in your cereal? Is there enough to cause a magnetic reaction? This super easy experiment doesn't require too many fancy ingredients (cereal + magnet) which means you and the kiddos can try it right away. The results may surprise you! Get the how-to at Rookie Parenting and get started!
This mechanical weathering experiment teaches kids why and how rocks break down or erode. Take two pieces of clay, form them into balls, and wrap them in plastic wrap. Then, leave one out while placing the other in the freezer overnight. The next day, unwrap and compare them. You can repeat freezing the one piece of clay every night for several days to see how much more cracked and weathered it gets than the piece of clay that wasn't frozen. It may even begin to crumble. This weathering also happens to rocks when they are subjected to extreme temperatures, and it's one of the causes of erosion.
Chemistry Kits – Perhaps the most classic of the science kit options, these are great for kids who are interested in learning about how things work. There is a huge range of kits in this bracket, ranging in features and suitability. There is a chemistry kit for just about any child, and with a bit of research it's easy to find one to suit your child's age and ability.