With just a package of Starbursts and a few other materials, you can create models of each of the three rock types: igneous, sedimentary, and metamorphic. Sedimentary "rocks" will be created by pressing thin layers of Starbursts together, metamorphic by heating and pressing Starbursts, and igneous by applying high levels of heat to the Starbursts. Kids will learn how different types of rocks are forms and how the three rock types look different from each other.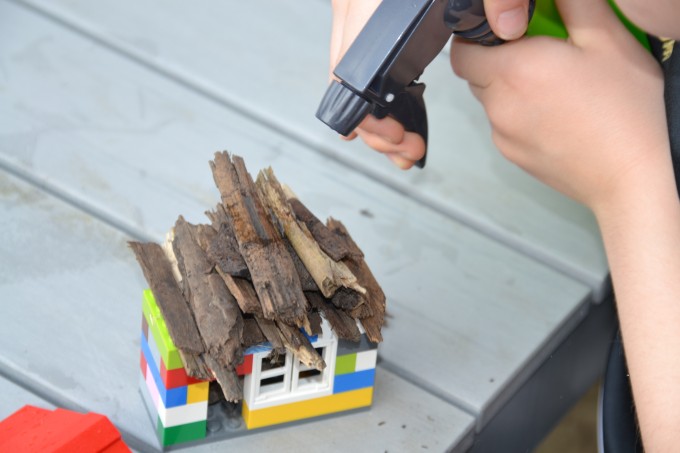 The droid can be dismantled and put back together in new, different ways giving your child endless possibilities. This kit is compatible with other kids from littleBits, meaning you can combine them to give even more fun opportunities. The droid can be controlled via a remote control available on the app, or it can be set to self-navigation mode. Your kids will be amazed to see their creation roll around the room by itself without crashing into any objects in its path.
You won't want to do this experiment near anything that's difficult to clean (outside may be best), but kids will love seeing this "elephant toothpaste" crazily overflowing the bottle and oozing everywhere. Pour the hydrogen peroxide, food coloring, and dishwashing soap into the bottle, and in the cup mix the yeast packet with some warm water for about 30 seconds. Then, add the yeast mixture to the bottle, stand back, and watch the solution become a massive foamy mixture that pours out of the bottle! The "toothpaste" is formed when the yeast removed the oxygen bubbles from the hydrogen peroxide which created foam. This is an exothermic reaction, and it creates heat as well as foam (you can have kids notice that the bottle became warm as the reaction occurred).
It takes a few hours to see the results of this leaf experiment, but it couldn't be easier to set up, and kids will love to see a leaf actually "breathing." Just get a large-ish leaf, place it in a bowl (glass works best so you can see everything) filled with water, place a small rock on the leaf to weigh it down, and leave it somewhere sunny. Come back in a few hours and you'll see little bubbles in the water created when the leaf releases the oxygen it created during photosynthesis.
If you do this sidewalk constellation craft, you'll be able to see the Big Dipper and Orion's Belt in the daylight. On the sidewalk, have kids draw the lines of constellations (using constellation diagrams for guidance) and place stones where the stars are. You can then look at astronomy charts to see where the constellations they drew will be in the sky.
It's natural to have a lot of questions about the world. As you wonder about these things and ask questions, you are learning. Curiosity about science helps you become an explorer finding out how things work and why things happen. Anyone can be a scientist, performing experiments to ask questions and get answers. You can even be a scientist at home, working on experiments with ingredients you probably have in your kitchen or laundry room. Always get a parent's permission before you conduct experiments. Working as a team with an adult is best for safety.