These sound like big words for our little ones, but there's an easier way to break it down. Water and oil won't mix because they're not the same "weight" or substance (just like clay and LEGOs won't become one). Now add a drop of food coloring (which is heavier than oil) and a fizzy tablet and watch the air bubbles take coloring with them to the top. Head on over to S. L. Smith's blog to see how it's done.
Ever got an electric shock off something? Demonstrate the science behind the shocks with this jumping frogs experiment. With just a balloon, some sugar paper and a woolly jumper, you'll have frogs leaping in no time demonstrating the power of static electricity. It doesn't have to be frogs either, let your imagination run wild to create some other jumping stars of this easy science experiment!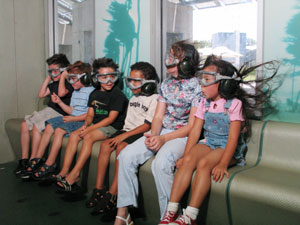 There are a lot of science kits for kids out there, so it can be difficult to work out which brands are the best. Some of our favorites for realistic experiments include 4M and National Geographic. For younger kids, the Kids First brand has a lot of good value kits to choose from. The brand Sick Tricks is also a great choice for kids looking to impress their friends or parents with new tricks and experiments. For robotic science kits, Cozmo and LEGO are great options.

The kitchen can be an ideal place for performing science experiments, with an adult's help. For instance, with a few stalks of celery and some food coloring, you can watch capillary action happen almost before your eyes. Capillary action describes what happens as plants move water up from their roots to their leaves. Get four stalks of celery and cut off the bottoms so each stalk is 10 inches long. You'll also need four identical cups, each filled with a half-cup of cool water. Decide what color you want to make the water, and then add the same number of drops of food coloring to each cup of water. Stir the water well with a spoon. Place one stalk of celery into each cup. After two hours, remove one stalk and label this one "two hours." After four hours, remove another stalk and label it the same way. Do the same with the next stalk at six hours and the final stalk at eight hours. After you finish, compare the celery stalks to see how each one changed color, depending on how long it was in the colored water.
Sometimes classroom learning leaves out the fun and resources and funding limit the options, especially with crowded classrooms. This is why here we aim to highlight the importance of one to one teaching and a good student comes usually from a patient teacher. Wisdom and guidance combined with excellent equipment could save lives in years to come and what seed is planted today with creating the foundation for life to come in the future.
Penguins, and many other birds, have special oil-producing glands that coat their feathers with a protective layer that causes water to slide right off them, keeping them warm and dry. You can demonstrate this to kids with this penguin craft by having them color a picture of a penguin with crayons, then spraying the picture with water. The wax from the crayons will have created a protective layer like the oil actual birds coat themselves with, and the paper won't absorb the water.
Learn interesting science and technology facts by experimenting with different materials that react in surprising ways. You'll find a lot of experiments can be done using simple ingredients found around your house (with adult supervision of course). Basic materials can help you perform experiments that are simple, safe and perfect for kids. Enjoy our fun science experiments, make cool projects with easy ideas for children, show friends & family what you've discovered and most importantly, have fun!
Have you ever gone into a cave and seen huge stalactites hanging from the top of the cave? Stalactites are formed by dripping water. The water is filled with particles which slowly accumulate and harden over the years, forming stalactites. You can recreate that process with this stalactite experiment. By mixing a baking soda solution, dipping a piece of wool yarn in the jar and running it to another jar, you'll be able to observe baking soda particles forming and hardening along the yarn, similar to how stalactites grow.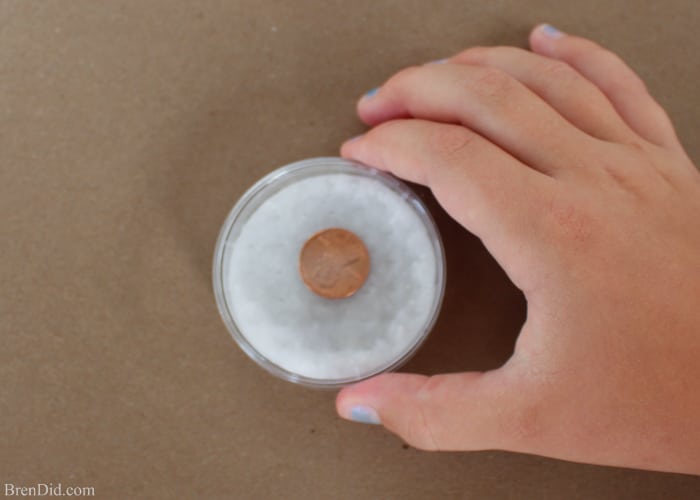 We have categorized by age to make things really easy when deciding which type of experiment kit to go for and start experimenting with. There is everything from geology rock experiments, ocean discovery kits, volcano boxed experiments, butterfly and insect garden kits, robotics activities and kits, human biology box sets and chemistry sets that bring the obscure into light making learning loads of fun and super exciting for everyone involved.  These mentioned are only in the 3 years old and over a section, but we also have a 6 years old and above, because we understand the capabilities of children. The section for 8 years old and above come under one section to help make a clear distinction.
If your snacker has noticed how their apples have turned brown after being left out for too long, then they've seen oxidization in action (loss of electrons and nutrients when in contact with oxygen). Fortunately, lemon juice only oxidizes when in contact with heat. This method works with baking soda and milk too. Click here to find out how to write secret messages with your little spy.
Insect hotels can be as simple (just a few sticks wrapped in a bundle) or as elaborate as you'd like, and they're a great way for kids to get creative making the hotel and then get rewarded by seeing who has moved into the home they built. After creating a hotel with hiding places for bugs, place it outside (near a garden is often a good spot), wait a few days, then check it to see who has occupied the "rooms." You can also use a bug ID book or app to try and identify the visitors.
Disgusting Kits – These kits are great for young boys especially, who love everything gross! They will love to create horrible slime and sludge to gross out their friends, and parents! They tend to feature things like brains and snot – sure to be popular with little ones! Parents will love that their kids can explore disgusting substances in a fun, safe and educational way.
Find out how plants "drink" water with some food coloring. Use carnations, roses, or stalks of celery submerged in the colored water and watch the liquid slowly seep through the plant's "veins" and towards the leaves. Keep an eye out -- you could have a very colorful bouquet just after the first day. Get the rundown by Dad's Book of Awesome Science Experiments over here. 

This kit also teaches your kids about the influential scientists who paved the way in the field, such as Francis Crick, James Watson, and Gregor Mendel. From genes, heredity, traits, and inheritance, to reproduction, cellular components, DNA sequencing, and genetic engineering—this kit will teach it all in a fun and educational way that your kids are sure to love.
Be careful: The water only has the power to make the sugar crystals "invisible" when it's piping hot. After the water cools down and evaporates, the sugar turns back into a solid. And with a little help of your sugar-soaked string, the crystals will find a home to grow upon and become rock candy. Learn how to make your smart sweets with these instructions from the Exploratorium.