If your snacker has noticed how their apples have turned brown after being left out for too long, then they've seen oxidization in action (loss of electrons and nutrients when in contact with oxygen). Fortunately, lemon juice only oxidizes when in contact with heat. This method works with baking soda and milk too. Click here to find out how to write secret messages with your little spy.
If your kids are curious about how animals like polar bears and seals stay warm in polar climates, you can go beyond just explaining it to them; you can actually have them make some of their own blubber and test it out. After you've filled up a large bowl with ice water and let it sit for a few minutes to get really cold, have your kids dip a bare hand in and see how many seconds they can last before their hand gets too cold. Next, coat one of their fingers in shortening and repeat the experiment. Your child will notice that, with the shortening acting like a protective layer of blubber, they don't feel the cold water nearly as much.
With a combination of a solid fuel source and a liquid oxidizer, hybrid rocket engines can propel themselves. And on a small scale, you can create your own hybrid rocket engine, using pasta, mouthwash and yeast. Sadly, it won't propel much, but who said rocket science ain't easy? Check out this video from NightHawkInLight on how to make this mini engine.
The Big Bag of Science is filled with all sorts of scientific ingredients and tools for your child to conduct his or her experiments. The bag also helps to teach observational techniques and skills like understanding measurements, experimentation, and analyzation. Note that there are some ingredients not included that can be found in the house (like soda).
The products listed here may contain small parts that are choking hazards for children! Toys can pose a hazard to babies and young children – they can choke, suffocate, or otherwise harm the child. Young children explore their world by putting things in their mouths, but children under three years of age do not have a well-developed coughing reflex and will choke easily on small items. All children, regardless of age, need close supervision with any toys to help prevent accidents from happening. Adult supervision is required at all times! 

Sometimes classroom learning leaves out the fun and resources and funding limit the options, especially with crowded classrooms. This is why here we aim to highlight the importance of one to one teaching and a good student comes usually from a patient teacher. Wisdom and guidance combined with excellent equipment could save lives in years to come and what seed is planted today with creating the foundation for life to come in the future.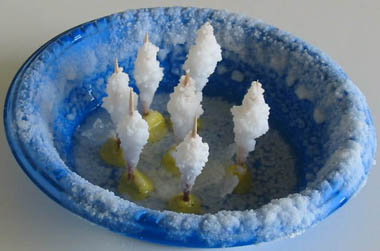 How are some dinosaur tracks still visible millions of years later? By mixing together several ingredients, you'll get a claylike mixture you can press your hands/feet or dinosaur models into to make dinosaur track imprints. The mixture will harden and the imprints will remain, showing kids how dinosaur (and early human) tracks can stay in rock for such a long period of time.
This is an easy and fun kit to learn about science. Got it for a five year old. The concepts are easy to follow and so are the directions. Everything is pretty much provided in the kit in order to make the science experiments with the exception of some ingredients like vinegar or other acidic ingredients that can be easily found in one's pantry or fridge. You will need one paper plate and some Ziploc bags to store the powders provided after opening the package. For example - baking soda. Overall, we've enjoyed this science kit. My five year old asks to make a science experiment each day! Very fun and educational.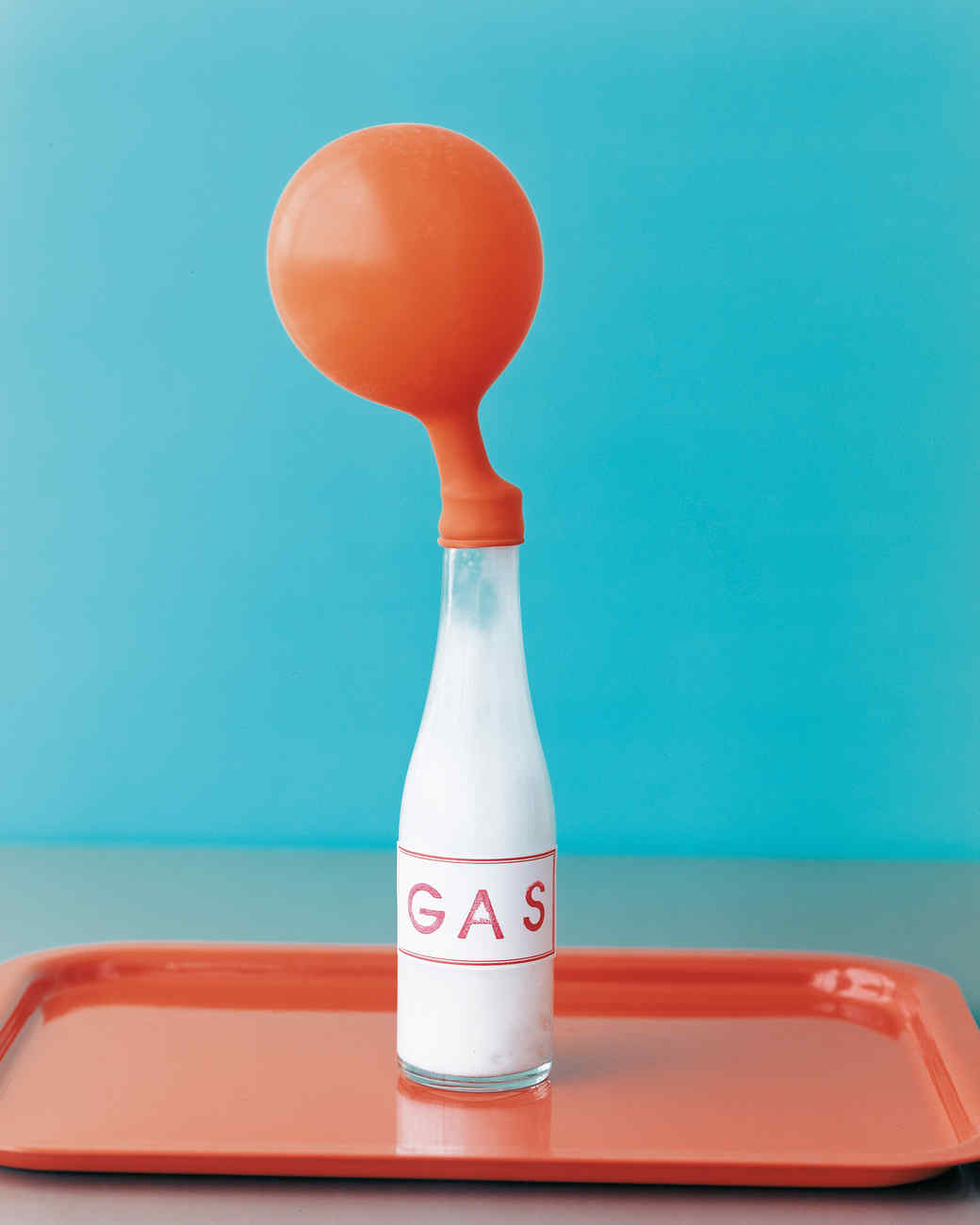 When these nails and copper wires collide, heat is generated (psst ... heat is a result of expended energy, so you can explain to your little runner why he feels warmer after a race around the house). But with some potato magic, the properties of the nail and copper stay separated, allowing the heat to become the electric energy needed to power up your devices. Build your own potato battery with this tutorial from PBS Kids.
Sir Isaac Newton discovered many integral concepts that are important for scientific discovery today, and this kit teaches them all: inertia, momentum, kinetic energy, and potential energy. This Engino Newton's Law Kit is perfect for the kids who are very hands-on and like to build things. Your kids will understand how classical mechanics works by constructing their own catapult, balloon powered plane, drag racing car, crash car, and more.
Your whistler has the basics of air pressure down just by using their mouth to blow. And now you can amaze them with this egg-cellent experiment. There is a little fire play involved (dropping a lit paper into the bottle), but that's what causes the unbalanced air pressure, which pushes the egg into the bottle. Want to test it out? Head over to The Scientific Mom and get the step by step.
Adults who are supervising experiments do not need to be science gurus. In addition to step-by-step instructions for each experiment, the detailed science guide included with this kit provides adults with "mind blowing science secrets" that help to answer questions about what's happening in each experiment. All of the materials and experiments involve basic scientific concepts associated with acidic and basic liquids and are arranged to present these concepts in sequential order. The descriptions included in the science guide give background information related to each reaction and offer questions that adults can ask to help encourage fun learning during experimentation.
We have categorized by age to make things really easy when deciding which type of experiment kit to go for and start experimenting with. There is everything from geology rock experiments, ocean discovery kits, volcano boxed experiments, butterfly and insect garden kits, robotics activities and kits, human biology box sets and chemistry sets that bring the obscure into light making learning loads of fun and super exciting for everyone involved.  These mentioned are only in the 3 years old and over a section, but we also have a 6 years old and above, because we understand the capabilities of children. The section for 8 years old and above come under one section to help make a clear distinction.
If your kids are learning about genetics, you can do this edible double helix craft to show them how DNA is formed, what its different parts are, and what it looks like. The licorice will form the sides or backbone of the DNA and each color of marshmallow will represent one of the four chemical bases. Kids will be able to see that only certain chemical bases pair with each other.

This Rainbow Skittles science experiment can be done in seconds, making it a great way to try science at home even with the most easily distracted of toddler-sized assistant. All you'll need to do is arrange Skittles in a circle on a plate and fill the middle with warm water. Then sit back and watch as the colours drain and mix with the water, creating a cool rainbow pattern in front of your eyes. Plus, any bonus Skittles = a tasty treat for you.
Step Four: Suspend the pit over a glass filled with water. The toothpicks will rest on the rim of the glass and hold the pit in place so it doesn't sink to the bottom. Always check the water level in the glass and see that the water is covering the fat base of the pit by about an inch depth. If the water is below that level you'll need to add some more.
Did you know that a simple potato can produce enough energy to keep a light bulb lit for over a month? You can create a simple potato battery to show kids. There are kits that provide all the necessary materials and how to set it up, but if you don't purchase one of these it can be a bit trickier to gather everything you need and assemble it correctly. Once it's set though, you'll have your own farm grown battery!
This is the most kid friendly and fun lab kit you can get. My kids are ages 2 and 4 and cannot get enough of this. Everything in the kit is high-quality, and this kit lasts a very long time. We have done these experiments over and over for 3 months and only recently have used an entire bag of something. I admit to even being impressed by how cool the activities are. This is worth every single penny. I will 100% be ordering another kit when we deplete all the things in ours.