A nature journal is a great way to encourage kids to be creative and really pay attention to what's going on around them. All you need is a blank journal (you can buy one or make your own) along with something to write with. Then just go outside and encourage your children to write or draw what they notice. This could include descriptions of animals they see, tracings of leaves, a drawing of a beautiful flower, etc. Encourage your kids to ask questions about what they observe (Why do birds need to build nests? Why is this flower so brightly colored?) and explain to them that scientists collect research by doing exactly what they're doing now.
By creating an articulated hand model, you can teach kids about bones, joints, and how our hands are able to move in many ways and accomplish so many different tasks. After creating a hand out of thin foam, kids will cut straws to represent the different bones in the hand and glue them to the fingers of the hand models. You'll then thread yarn (which represents tendons) through the straws, stabilize the model with a chopstick or other small stick, and end up with a hand model that moves and bends the way actual human hands do.
The kitchen can be an ideal place for performing science experiments, with an adult's help. For instance, with a few stalks of celery and some food coloring, you can watch capillary action happen almost before your eyes. Capillary action describes what happens as plants move water up from their roots to their leaves. Get four stalks of celery and cut off the bottoms so each stalk is 10 inches long. You'll also need four identical cups, each filled with a half-cup of cool water. Decide what color you want to make the water, and then add the same number of drops of food coloring to each cup of water. Stir the water well with a spoon. Place one stalk of celery into each cup. After two hours, remove one stalk and label this one "two hours." After four hours, remove another stalk and label it the same way. Do the same with the next stalk at six hours and the final stalk at eight hours. After you finish, compare the celery stalks to see how each one changed color, depending on how long it was in the colored water.
Rock kits – This area tends to include those already covered such as geodes and geology kits, as well as crystal growing sets. They might also include rock collections, which your child can identify then how off their knowledge. Another great product coming under this category is the rock tumbler. Using this special machine, kids can turn ordinary rocks into shiny gemstones. Kids can then get creative and turn their new rocks into keychains, jewellery, or anything they fancy. A great way to combine science and art.
There is a wide range of price and quality, which is normally reflected on each other and the higher the price the better the quality. However, kids are surprisingly happy with what they get and if the budget is low to make sure you're enthusiasm is high. Kids love when you get involved and make the science magic happen, so ideally get enthusiastic.
There are many fun ways to get your children into natural science and Geodes are one way. This starter kit has 7 unique and fascinating ways to get discovered the mystery of the earth crust. Geodes are natural and a wonder to many who like to collect, but even as a one-off this is a great way to get kids thinking. This is fun and the breaking aspect always makes things interesting for those that need some initial enthusiasm.
This blood model experiment is a great way to get kids to visual what their blood looks like and how complicated it really is. Each ingredient represents a different component of blood (plasma, platelets, red blood cells, etc.), so you just add a certain amount of each to the jar, swirl it around a bit, and you have a model of what your blood looks like.
It's important to get kids involved in science early so they understand the world around them. These science kits focus on critical thinking skills that will give your kid's hands-on experience to build their curiosity and interest. Help your children discover the fun in learning by checking out these kits that teach them how to conduct their own experiments through the many different fields of science.
Ever got an electric shock off something? Demonstrate the science behind the shocks with this jumping frogs experiment. With just a balloon, some sugar paper and a woolly jumper, you'll have frogs leaping in no time demonstrating the power of static electricity. It doesn't have to be frogs either, let your imagination run wild to create some other jumping stars of this easy science experiment!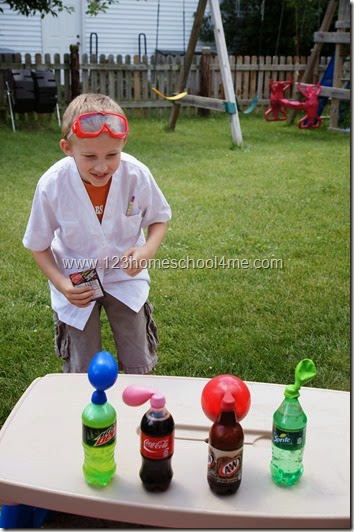 Children aged 9+ start to want more detailed experiments and activities, which shows they are ready to begin real-science. Whether they have interests in physics, chemistry or robotics there is always something to get them started on their way. Some tops are harder than others and make sure you read all the features and facts so that you find the ideal gift for your child.
If your kids are curious about how animals like polar bears and seals stay warm in polar climates, you can go beyond just explaining it to them; you can actually have them make some of their own blubber and test it out. After you've filled up a large bowl with ice water and let it sit for a few minutes to get really cold, have your kids dip a bare hand in and see how many seconds they can last before their hand gets too cold. Next, coat one of their fingers in shortening and repeat the experiment. Your child will notice that, with the shortening acting like a protective layer of blubber, they don't feel the cold water nearly as much.
Invisible inks either react with another chemical to become visible or else weaken the structure of the paper so the message appears if you hold it over a heat source. But we're not talking about fire here. The heat of a normal light bulb is all that's required to darken the lettering. This baking soda recipe is nice because if you don't want to use a light bulb to reveal the message, you can just swab the paper with grape juice instead.
How are some dinosaur tracks still visible millions of years later? By mixing together several ingredients, you'll get a claylike mixture you can press your hands/feet or dinosaur models into to make dinosaur track imprints. The mixture will harden and the imprints will remain, showing kids how dinosaur (and early human) tracks can stay in rock for such a long period of time.
This blood model experiment is a great way to get kids to visual what their blood looks like and how complicated it really is. Each ingredient represents a different component of blood (plasma, platelets, red blood cells, etc.), so you just add a certain amount of each to the jar, swirl it around a bit, and you have a model of what your blood looks like.
My nieces are seven years old and into science. The experiments were easy and straightforward - easily read and done by the kids but adult supervision is probably a good idea. Mind blowing? Not so sure about that but very cool for the budding scientist. Perfect kit to start with. I think it's a cool way to encourage girls to love science and math. Boys will love it too - an exploding volcano! - so it really is great for the whole family. Younger kids could definitely participate with the aforementioned supervision. We LOVED it!
CERTAIN CONTENT THAT APPEARS ON THIS SITE COMES FROM AMAZON SERVICES LLC. THIS CONTENT IS PROVIDED 'AS IS' AND IS SUBJECT TO CHANGE OR REMOVAL AT ANY TIME. Product prices and availability are accurate as of the date/time indicated and are subject to change. Any price and availability information displayed on Amazon.com at the time of purchase will apply to the purchase of this product. All prices on this site may change and those considered valid are displayed on Amazon.com
The products listed here may contain small parts that are choking hazards for children! Toys can pose a hazard to babies and young children – they can choke, suffocate, or otherwise harm the child. Young children explore their world by putting things in their mouths, but children under three years of age do not have a well-developed coughing reflex and will choke easily on small items. All children, regardless of age, need close supervision with any toys to help prevent accidents from happening. Adult supervision is required at all times!
If your kids are learning about genetics, you can do this edible double helix craft to show them how DNA is formed, what its different parts are, and what it looks like. The licorice will form the sides or backbone of the DNA and each color of marshmallow will represent one of the four chemical bases. Kids will be able to see that only certain chemical bases pair with each other.
Like the popular baking soda and vinegar experiments, this film canister rocket literally takes it to the next level by using that creation of gas and energy to jet off into the sky. If your explorer has seen videos of mountain tops getting blown off during a volcanic eruption, this science project is pretty much any space lover's version. Get the building instructions over at kids science activity blog The Science Kiddo.
This celery science experiment is another classic science experiment that parents and teachers like because it's easy to do and gives kids a great visual understanding of how transpiration works and how plants get water and nutrients. Just place celery stalks in cups of colored water, wait at least a day, and you'll see the celery leaves take on the color of the water. This happens because celery stalks (like other plants) contain small capillaries that they use to transport water and nutrients throughout the plant.
This grow-your-own experiment that lets you grow crystals inside an egg shell. Be sure to get alum powder that contains potassium, or else you won't get any crystal growth. Adding drops of food dye to the growing solution yields some super cool crystals. A perfectly formed geode takes about 12-15 hours to grow, making this a great weekend project. Check out more of Art and Soul's gorgeous eggs over at their blog!
Homemade Kits – There are probably loads of objects around your home already, which can be used to set up your own science experiments. These include things like salt, baking soda, vinegar, soap, cornstarch and of course food dye to make things more interesting! You'll also need some basic equipment like tweezers, ramekins or small tubs, a funnel and a dropper for example. There are too many home science experiments to discuss here, but with these basic supplies you'll find you can perform some really cool experiments to amaze the kids! 

This experiment is a great way for young kids to learn about static electricity, and it's more fun and visual than just having them rub balloons against their heads. First you'll create a butterfly, using thick paper (such as cardstock) for the body and tissue paper for the wings. Then, blow up the balloon, have the kids rub it against their head for a few seconds, then move the balloon to just above the butterfly's wings. The wings will move towards the balloon due to static electricity, and it'll look like the butterfly is flying.
Kids will love shooting pom poms out of these homemade popsicle stick catapults. After assembling the catapults out of popsicle sticks, rubber bands, and plastic spoons, they're ready to launch pom poms or other lightweight objects. To teach kids about simple machines, you can ask them about how they think the catapults work, what they should do to make the pom poms go a farther/shorter distance, and how the catapult could be made more powerful.
There are many variations on homemade molecule science crafts. This one uses clay and toothpicks, although gumdrops or even small pieces of fruit like grapes can be used in place of clay. Roll the clay into balls and use molecule diagrams to attach the clay to toothpicks in the shape of the molecules. Kids can make numerous types of molecules and learn how atoms bond together to form molecules.
The good news is that your white lab coat doesn't have to sit in the closet collecting dust. There are a lot of fun, simple, and hands-on science projects families can do together to learn and understand some of the basic principals of the natural world. And they're not just for kids: even moms and dads will get a kick out of these 10 family-friendly science experiments! 

Did you know that a simple potato can produce enough energy to keep a light bulb lit for over a month? You can create a simple potato battery to show kids. There are kits that provide all the necessary materials and how to set it up, but if you don't purchase one of these it can be a bit trickier to gather everything you need and assemble it correctly. Once it's set though, you'll have your own farm grown battery!
These sound like big words for our little ones, but there's an easier way to break it down. Water and oil won't mix because they're not the same "weight" or substance (just like clay and LEGOs won't become one). Now add a drop of food coloring (which is heavier than oil) and a fizzy tablet and watch the air bubbles take coloring with them to the top. Head on over to S. L. Smith's blog to see how it's done. 

Kids will love shooting pom poms out of these homemade popsicle stick catapults. After assembling the catapults out of popsicle sticks, rubber bands, and plastic spoons, they're ready to launch pom poms or other lightweight objects. To teach kids about simple machines, you can ask them about how they think the catapults work, what they should do to make the pom poms go a farther/shorter distance, and how the catapult could be made more powerful.
This light refraction experiment takes only a few minutes to set up and uses basic materials, but it's a great way to show kids how light travels. You'll draw two arrows on a sticky note, stick it to the wall, then fill a clear water bottle with water. As you move the water bottle in front of the arrows, the arrows will appear to change the direction they're pointing. This is because of the refraction that occurs when light passes through materials like water and plastic.
With just a package of Starbursts and a few other materials, you can create models of each of the three rock types: igneous, sedimentary, and metamorphic. Sedimentary "rocks" will be created by pressing thin layers of Starbursts together, metamorphic by heating and pressing Starbursts, and igneous by applying high levels of heat to the Starbursts. Kids will learn how different types of rocks are forms and how the three rock types look different from each other.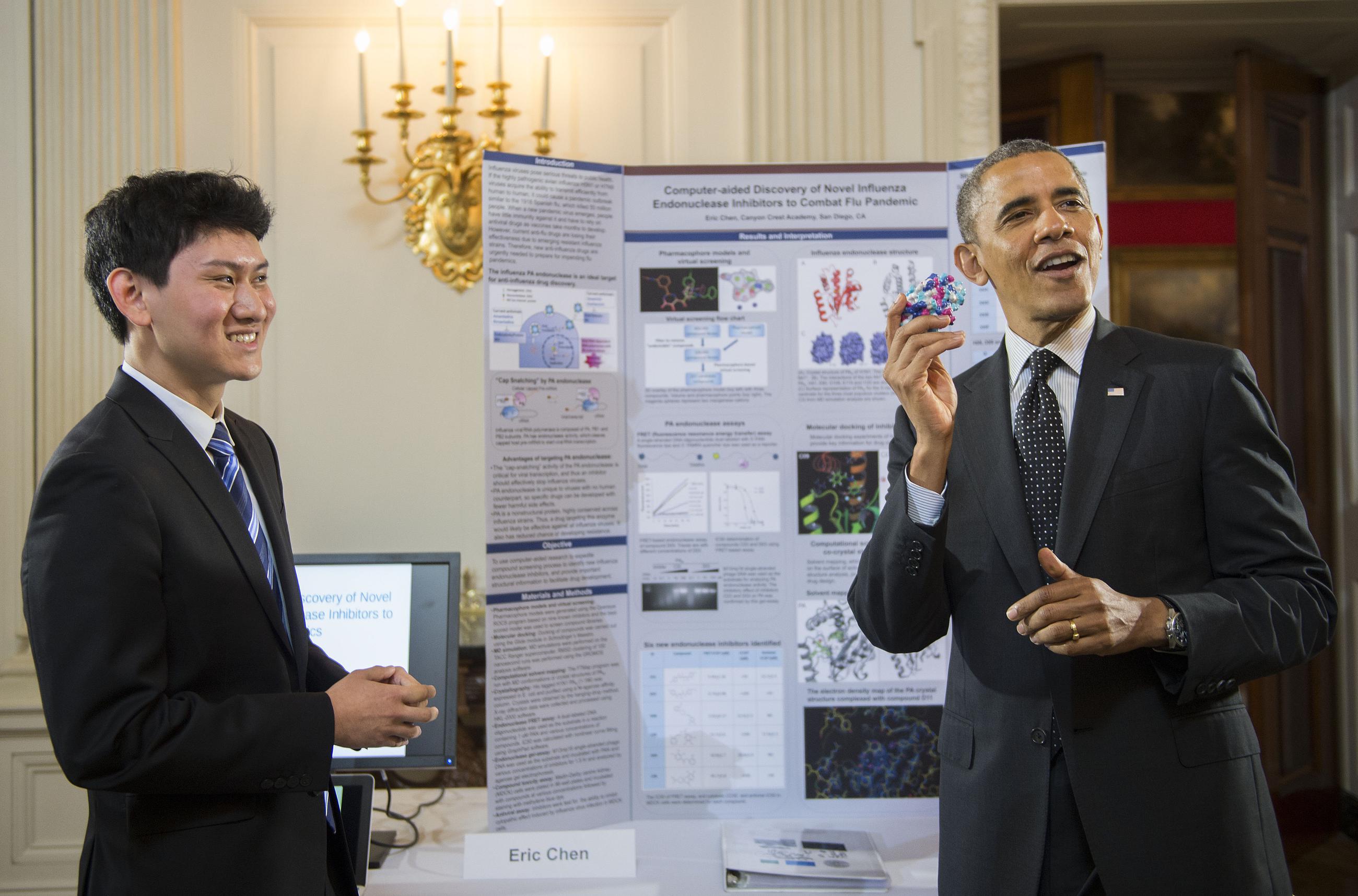 The best science experiments guide for kids ages 3-9. This is YOUR go-to resource for all things STEM and science all year round!  STEM stands for science, technology, engineering, and math. You can make STEM and science exciting, educational, and inexpensive for young kids. Fun and easy science for kids starts here! Don't hesitate getting set up for science at home right away.
Adults who are supervising experiments do not need to be science gurus. In addition to step-by-step instructions for each experiment, the detailed science guide included with this kit provides adults with "mind blowing science secrets" that help to answer questions about what's happening in each experiment. All of the materials and experiments involve basic scientific concepts associated with acidic and basic liquids and are arranged to present these concepts in sequential order. The descriptions included in the science guide give background information related to each reaction and offer questions that adults can ask to help encourage fun learning during experimentation.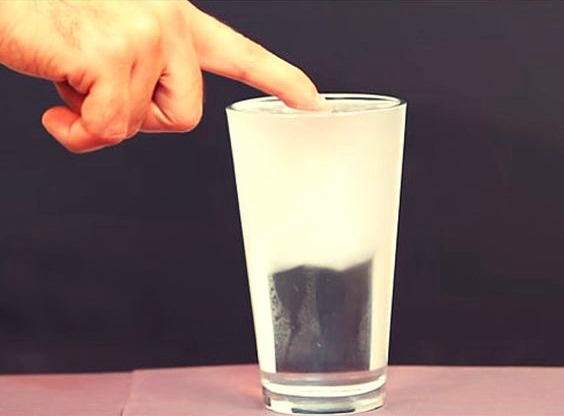 Chemistry Kits – Perhaps the most classic of the science kit options, these are great for kids who are interested in learning about how things work. There is a huge range of kits in this bracket, ranging in features and suitability. There is a chemistry kit for just about any child, and with a bit of research it's easy to find one to suit your child's age and ability.
If you do this sidewalk constellation craft, you'll be able to see the Big Dipper and Orion's Belt in the daylight. On the sidewalk, have kids draw the lines of constellations (using constellation diagrams for guidance) and place stones where the stars are. You can then look at astronomy charts to see where the constellations they drew will be in the sky.
Have you ever gone into a cave and seen huge stalactites hanging from the top of the cave? Stalactites are formed by dripping water. The water is filled with particles which slowly accumulate and harden over the years, forming stalactites. You can recreate that process with this stalactite experiment. By mixing a baking soda solution, dipping a piece of wool yarn in the jar and running it to another jar, you'll be able to observe baking soda particles forming and hardening along the yarn, similar to how stalactites grow.
Are you looking for cool science experiments for kids at home or for class? We've got you covered! We've compiled a list of 37 of the best science experiments for kids that cover areas of science ranging from outer space to dinosaurs to chemical reactions. By doing these easy science experiments, kids will make their own blubber and see how polar bears stay warm, make a rain cloud in a jar to observe how weather changes, create a potato battery that'll really power a lightbulb, and more.
This is one of the quick and easy and science experiments for kids to teach them about weather. It only takes about five minutes and a few materials to set up, but once you have it ready you and your kids can create your own miniature tornado whose vortex you can see and the strength of which you can change depending on how quickly you swirl the jar.
This is the most kid friendly and fun lab kit you can get. My kids are ages 2 and 4 and cannot get enough of this. Everything in the kit is high-quality, and this kit lasts a very long time. We have done these experiments over and over for 3 months and only recently have used an entire bag of something. I admit to even being impressed by how cool the activities are. This is worth every single penny. I will 100% be ordering another kit when we deplete all the things in ours.