Scientific Explorer's Mind Blowing Science Kit makes it possible to create your very own science lab at home. This smartly designed science kit allows young scientists to perform several amazing science experiments that range from erupting a color-changing volcano to growing colorful, jiggly crystals. Young scientists will learn about basic principles behind the science including the difference between acids and bases, and how to use a test tube and pipette. Although designed for use by children ages four and older, adult supervision is needed for safety and to ensure that young scientists get the most out of the Mind Blowing Science Kit.
In this quick and fun science experiment, kids will mix water, oil, food coloring, and antacid tablets to create their own (temporary) lava lamp. Oil and water don't mix easily, and the antacid tablets will cause the oil to form little globules that are dyed by the food coloring. Just add the ingredients together and you'll end up with a homemade lava lamp!
Did you know that a simple potato can produce enough energy to keep a light bulb lit for over a month? You can create a simple potato battery to show kids. There are kits that provide all the necessary materials and how to set it up, but if you don't purchase one of these it can be a bit trickier to gather everything you need and assemble it correctly. Once it's set though, you'll have your own farm grown battery!
There are many variations on homemade molecule science crafts. This one uses clay and toothpicks, although gumdrops or even small pieces of fruit like grapes can be used in place of clay. Roll the clay into balls and use molecule diagrams to attach the clay to toothpicks in the shape of the molecules. Kids can make numerous types of molecules and learn how atoms bond together to form molecules.
Biology is an important area of science because it teaches us about our bodies and the environment around us. With this Thames & Kosmos Biology Genetics and DNA Kit, your child will jump into the world of heredity and variation of organisms by using a test tube to isolate tomato DNA. This in-depth kit is fun and it covers so many areas of biology that most kits don't cover. 

London Science Museum | ThinkTank - Birmingham Science Museum | Aberdeen Science Centre | Glasgow Science Centre | Museum of Science and Industry, Manchester | Life Science Centre (Centre for Life), Newcastle | National Science and Media Museum, Manchester | Techniquest, Cardiff | Museum of Victorian Science, Whitby | Whipple Museum of the History of Science, Cambridge | Museum of the History of Science, Oxford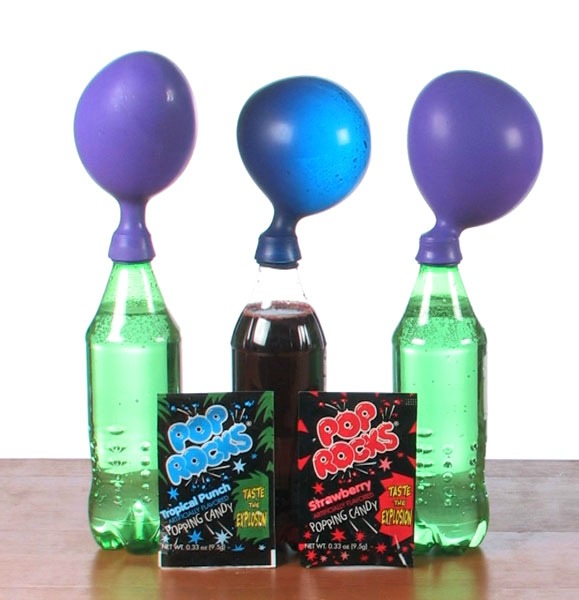 We have categorized by age to make things really easy when deciding which type of experiment kit to go for and start experimenting with. There is everything from geology rock experiments, ocean discovery kits, volcano boxed experiments, butterfly and insect garden kits, robotics activities and kits, human biology box sets and chemistry sets that bring the obscure into light making learning loads of fun and super exciting for everyone involved.  These mentioned are only in the 3 years old and over a section, but we also have a 6 years old and above, because we understand the capabilities of children. The section for 8 years old and above come under one section to help make a clear distinction. 

Like the popular baking soda and vinegar experiments, this film canister rocket literally takes it to the next level by using that creation of gas and energy to jet off into the sky. If your explorer has seen videos of mountain tops getting blown off during a volcanic eruption, this science project is pretty much any space lover's version. Get the building instructions over at kids science activity blog The Science Kiddo.
Scientific Explorer My First Mind Blowing Science Kit is your junior chemist's introduction to the world of scientific exploration. Learn the basics of science from chemical reactions to the use of science tools. With mind blowing experiments such as creating a sunset in a test tube and making a color-changing volcano, children will love learning fascinating facts about their natural world and this kit will keep them engrossed with interactive experiments. Includes Red cabbage powder, citric acid, baking soda, 3 color tablets, crosslinked polyacrylate copolymer, vegetable oil, corn starch, 2 cotton swabs, 3 test tubes with stand, 3 plastic cups, pipette, 2 sticks, 2 measuring scoops and activity guide. Recommended for children 6 years of age and older with adult supervision.
The latest science kits come kitted with all sorts of lab equipment like utensils, beakers, test tubes, filter funnels, safety glasses and a range of devices to make learning and experimenting exciting. One of my favorite ones is how to grow and watching how a caterpillar turns into a butterfly, which is very beautiful. With so many to choose from, one is definitely going to fit your child's needs.
You've probably tried a salt crystal growing kit at some point in your life (5th grade Science Fair perhaps?) but Schooling a Monkey takes the idea to a new level with these Salt Crystal Feathers. This awe-inspiring project is deceptively simple and inexpensive to achieve, and requires just a wee bit of patience to see the results—kids will love checking in on the progress. Visit Schooling a Monkey now to get started.
For this saltwater density experiment, you'll fill four clear glasses with water, then add salt to one glass, sugar to one glass, and baking soda to one glass, leaving one glass with just water. Then, float small plastic pieces or grapes in each of the glasses and observe whether they float or not. Saltwater is denser than freshwater, which means some objects may float in saltwater that would sink in freshwater. You can use this experiment to teach kids about the ocean and other bodies of saltwater, such as the Dead Sea, which is so salty people can easily float on top of it.
Science isn't something that necessarily needs to be done in the closed quarters of a lab. Many of the most brilliant experiments can be done in your own home and literally cost you almost nothing to make! So, just by using a bit of household equipment and items you would likely have anyway spend some time impressing your friends with a few of these! Here are ten of the most impressive!
As you wonder and ask questions, experiments will let you watch chemical reactions as they happen. Even something as simple as writing a secret message on the bathroom mirror with a cotton swab and dish detergent can teach you about science. When the bathroom fills with warm steam from a shower, your message will appear like magic on the mirror. It's not really magic, though. The dish detergent on the mirror is preventing water molecules in the steam from sticking together, so you can see the letters you wrote earlier.
Making a borax snowflake is a crystal-growing project that is safe and easy enough for kids. You can make shapes other than snowflakes, and you can color the crystals. As a side note, if you use these as Christmas decorations and store them, the borax is a natural insecticide and will help keep your long-term storage area pest-free. If they develop a white precipitant, you can lightly rinse them (don't dissolve too much crystal). Did I mention the snowflakes sparkle really nicely?
This is an easy and fun kit to learn about science. Got it for a five year old. The concepts are easy to follow and so are the directions. Everything is pretty much provided in the kit in order to make the science experiments with the exception of some ingredients like vinegar or other acidic ingredients that can be easily found in one's pantry or fridge. You will need one paper plate and some Ziploc bags to store the powders provided after opening the package. For example - baking soda. Overall, we've enjoyed this science kit. My five year old asks to make a science experiment each day! Very fun and educational.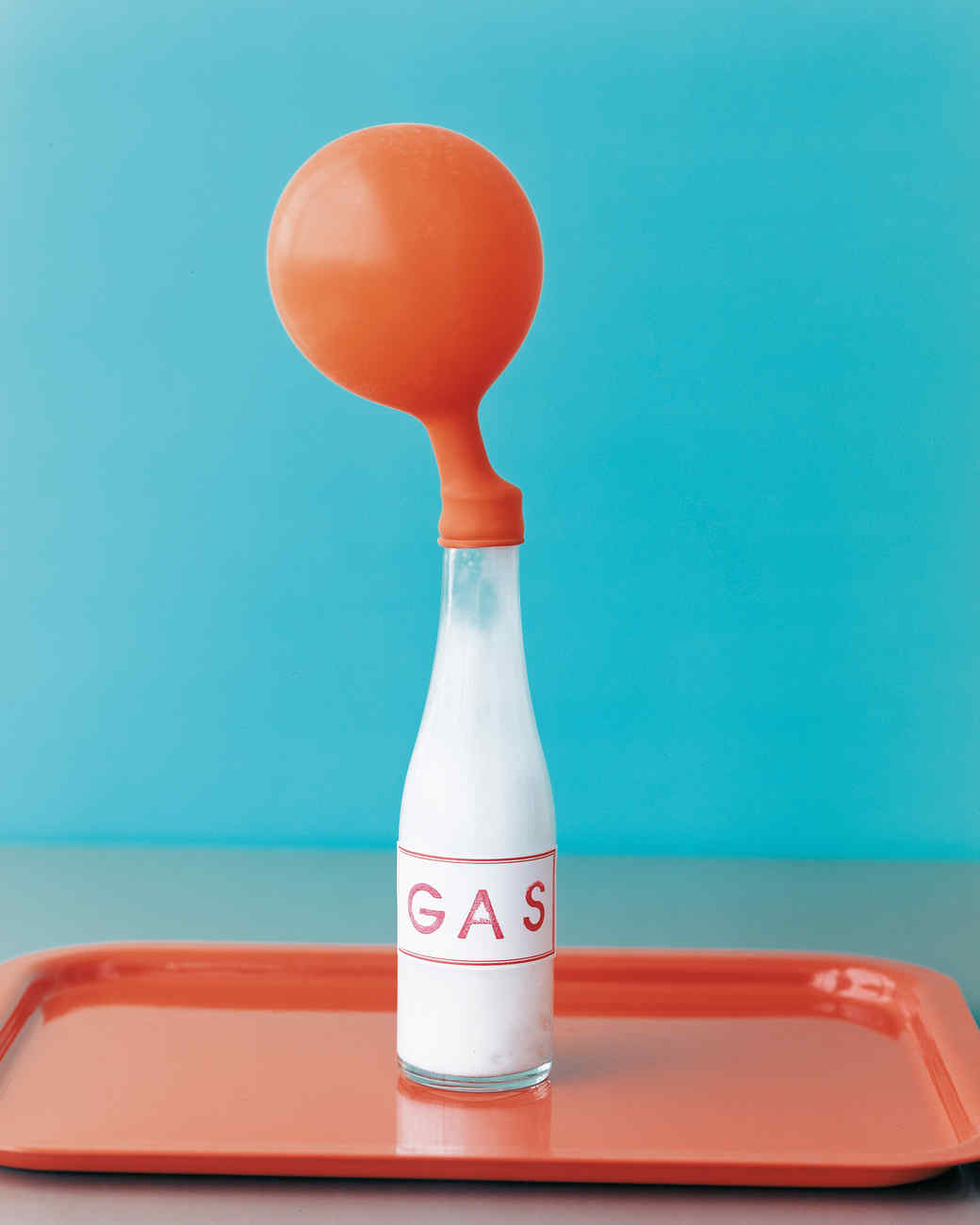 Wonderful ideas! As a former science teacher, science department chair and system-wide science supervisor,; I salute you! It is mothers like you who keep the spark of investigation going in the eyes of our children. I love, love love hands-on science! You are training the scientists of tomorrow…or maybe the artists…doesn't matter, we need both! Suggestion: let them see how many drops of water they can get on a penny. All you need is a penny, a medicine dropper and water. Oh, and a very steady hand and table that doesn't shake. Then fill a jar with water (almost to the top) and predict how many pennies they can put in until the water overflows. Good lesson in surface tension and cohesion. You will need a steady hand, sturdy surface and a lot of pennies! I have some others, but no enough space.
Lightning is essentially electrons moving uber fast between the sky and the earth—and with a few simple materials, you can use homemade static electricity (the reason behind your hair sticking up when you rub a balloon or go through a tunnel slide super fast) for DIY lightning. Figure how to recreate a family-friendly version of this spark by visiting activity blog Learn Play Imagine.
These sound like big words for our little ones, but there's an easier way to break it down. Water and oil won't mix because they're not the same "weight" or substance (just like clay and LEGOs won't become one). Now add a drop of food coloring (which is heavier than oil) and a fizzy tablet and watch the air bubbles take coloring with them to the top. Head on over to S. L. Smith's blog to see how it's done.
This solar energy science experiment will teach kids about solar energy and how different colors absorb different amounts of energy. In a sunny spot outside, place six colored pieces of paper next to each other, and place an ice cube in the middle of each paper. Then, observe how quickly each of the ice cubes melt. The ice cube on the black piece of paper will melt fastest since black absorbs the most light (all the light ray colors), while the ice cube on the white paper will melt slowest since white absorbs the least light (it instead reflects light). You can then explain why certain colors look the way they do. (Colors besides black and white absorb all light except for the one ray color they reflect; this is the color they appear to us.)
While The Big Bag of Science included some fun chemistry experiments, My First Mind Blowing Science Kit focuses solely on chemistry and chemical reactions. Want to witness a sunset in a test tube? What about a color-changing (or even underwater) volcano? This kit includes ingredients your child will need to conduct these colorful experiments over and over again—or at least until the powders, polymers, and oils run out.
a tube, yeast, sugar and warm water, a deflated balloon over the top shake the yeast "farts" which causes the balloon to inflate. I did this at a sleep over with boys 7 to 9 they loved it. you can use an empty water bottle, 1 packet of active yeast, 1/4 cup warm water 1 tsp sugar, large balloon, ruler to measure. measure in 5 min increments. The water wakes the sleeping yeast up. they wake up hungry, you feed them the sugar and their waste/farts are gas that fill the balloon. As they eat the more gas they produce thus filling the balloon. It doesn't blow all the way up, but it is cool. – Jackie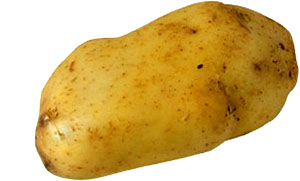 This grow-your-own experiment that lets you grow crystals inside an egg shell. Be sure to get alum powder that contains potassium, or else you won't get any crystal growth. Adding drops of food dye to the growing solution yields some super cool crystals. A perfectly formed geode takes about 12-15 hours to grow, making this a great weekend project. Check out more of Art and Soul's gorgeous eggs over at their blog!
This science kit is perfect for my son. I got it for his 6th birthday and we've been having so much fun doing the experiments. It came with nearly all of the supplies except for simple things you have in your home like baking flour and water. Other kits I've bought have required so many other items which we didn't have, this one is so easy to use. He loves using the test tubes, the dropper, measuring out the components with the scoopers. He said it makes him feel like a real scientist. His 4 year old sister likes doing experiments too. This is the best kit to buy for a young child. So easy for them AND for you.
There is an importance for the continual improvement and refinement for all biochemists, biologists, pharmacologists and America has a long history of scientists that have paved the way for us today. Famous inventors and scientists like Alexander Graham Bell who invented the telephone are one of many who has created something from nothing, while all others ponder some create. Maybe you have a little Einstein in the making…
With just a package of Starbursts and a few other materials, you can create models of each of the three rock types: igneous, sedimentary, and metamorphic. Sedimentary "rocks" will be created by pressing thin layers of Starbursts together, metamorphic by heating and pressing Starbursts, and igneous by applying high levels of heat to the Starbursts. Kids will learn how different types of rocks are forms and how the three rock types look different from each other.
Are you looking for cool science experiments for kids at home or for class? We've got you covered! We've compiled a list of 37 of the best science experiments for kids that cover areas of science ranging from outer space to dinosaurs to chemical reactions. By doing these easy science experiments, kids will make their own blubber and see how polar bears stay warm, make a rain cloud in a jar to observe how weather changes, create a potato battery that'll really power a lightbulb, and more.
This is an easy experiment that'll appeal to kids of a variety of ages. Just take a zip-lock bag, fill it about ⅔ of the way with water, and close the top. Next, poke a few sharp objects (like bamboo skewers or sharp pencils) through one end and out the other. At this point you may want to dangle the bag above your child's head, but no need to worry about spills because the bag won't leak? Why not? It's because the plastic used to make zip-lock bags is made of polymers, or long chains of molecules that'll quickly join back together when they're forced apart.
Invisible inks either react with another chemical to become visible or else weaken the structure of the paper so the message appears if you hold it over a heat source. But we're not talking about fire here. The heat of a normal light bulb is all that's required to darken the lettering. This baking soda recipe is nice because if you don't want to use a light bulb to reveal the message, you can just swab the paper with grape juice instead.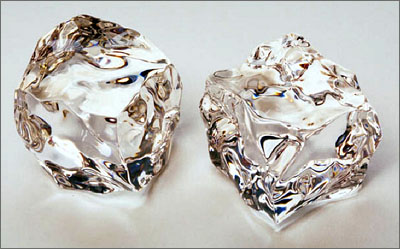 Ever got an electric shock off something? Demonstrate the science behind the shocks with this jumping frogs experiment. With just a balloon, some sugar paper and a woolly jumper, you'll have frogs leaping in no time demonstrating the power of static electricity. It doesn't have to be frogs either, let your imagination run wild to create some other jumping stars of this easy science experiment!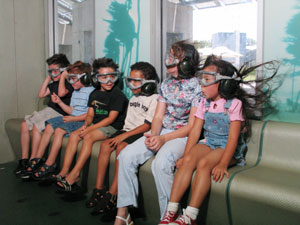 Rock kits – This area tends to include those already covered such as geodes and geology kits, as well as crystal growing sets. They might also include rock collections, which your child can identify then how off their knowledge. Another great product coming under this category is the rock tumbler. Using this special machine, kids can turn ordinary rocks into shiny gemstones. Kids can then get creative and turn their new rocks into keychains, jewellery, or anything they fancy. A great way to combine science and art.
Adults who are supervising experiments do not need to be science gurus. In addition to step-by-step instructions for each experiment, the detailed science guide included with this kit provides adults with "mind blowing science secrets" that help to answer questions about what's happening in each experiment. All of the materials and experiments involve basic scientific concepts associated with acidic and basic liquids and are arranged to present these concepts in sequential order. The descriptions included in the science guide give background information related to each reaction and offer questions that adults can ask to help encourage fun learning during experimentation.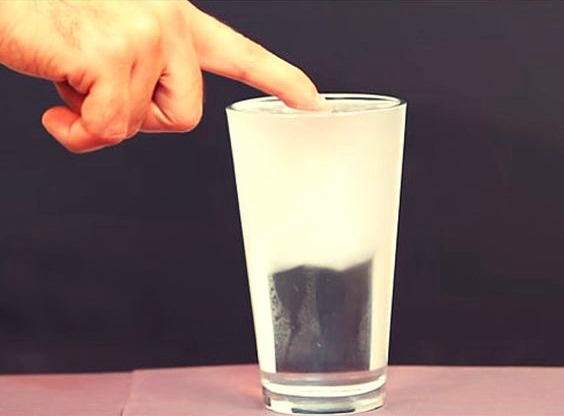 Baking soda volcanoes are one of the classic science projects for kids, and they're also one of the most popular. It's hard to top the excitement of a volcano erupting inside your home. This experiment can also be as simple or in-depth as you like. For the eruption, all you need is baking soda and vinegar (dishwashing detergent adds some extra power to the eruption), but you can make the "volcano" as elaborate and lifelike as you wish.
If you've ever wondered how elephants keep their tusks clean, we've got the answer. They use elephant toothpaste! Find out how to mix your own and figure out the science behind this dynamic exothermic (heat releasing) reaction from Asia Citro at Fun at Home With Kids. Our favorite part? That you get to throw in some sensory playtime after the action's over.
The best science experiments guide for kids ages 3-9. This is YOUR go-to resource for all things STEM and science all year round!  STEM stands for science, technology, engineering, and math. You can make STEM and science exciting, educational, and inexpensive for young kids. Fun and easy science for kids starts here! Don't hesitate getting set up for science at home right away.
Sometimes classroom learning leaves out the fun and resources and funding limit the options, especially with crowded classrooms. This is why here we aim to highlight the importance of one to one teaching and a good student comes usually from a patient teacher. Wisdom and guidance combined with excellent equipment could save lives in years to come and what seed is planted today with creating the foundation for life to come in the future.
Have fun exploring science around your house and backyard. Take pictures of your experiment steps and make a science experiment notebook to record your findings. It's safest to work with a parent or other adult when performing science experiments, though. Always get permission before you work like a scientist, and ask an adult to help you with the experiment steps.
It's natural to have a lot of questions about the world. As you wonder about these things and ask questions, you are learning. Curiosity about science helps you become an explorer finding out how things work and why things happen. Anyone can be a scientist, performing experiments to ask questions and get answers. You can even be a scientist at home, working on experiments with ingredients you probably have in your kitchen or laundry room. Always get a parent's permission before you conduct experiments. Working as a team with an adult is best for safety.
If you've ever wondered how elephants keep their tusks clean, we've got the answer. They use elephant toothpaste! Find out how to mix your own and figure out the science behind this dynamic exothermic (heat releasing) reaction from Asia Citro at Fun at Home With Kids. Our favorite part? That you get to throw in some sensory playtime after the action's over.
What better way to teach your kids about science than with more than 70 experiments in a big bag? The Big Bag of Science contains scientific ingredients and a book of 30 pages filled with experiments like soda geysers, twisting tornadoes, growing jelly marbles, vanishing liquids, and more! The instructions are easy-to-follow and color-coded so your child will easily complete the experiment without any trouble. The book explains what's going on in each experiment so they understand why and how things work.
This kit also teaches your kids about the influential scientists who paved the way in the field, such as Francis Crick, James Watson, and Gregor Mendel. From genes, heredity, traits, and inheritance, to reproduction, cellular components, DNA sequencing, and genetic engineering—this kit will teach it all in a fun and educational way that your kids are sure to love.
Geode Kits – For any child who thinks rocks are boring – a kit where they can break open their own geode is a great way to change their mind. National Geographic is a great choice if this is the type of kit you are looking for. Their products include hand-picked geodes and come with safety goggles and a stand for your child to proudly display their treasures. A great choice for children aged around 6 years old and above, they're sure to be more interested in Earth science after this experiment.