It's important to get kids involved in science early so they understand the world around them. These science kits focus on critical thinking skills that will give your kid's hands-on experience to build their curiosity and interest. Help your children discover the fun in learning by checking out these kits that teach them how to conduct their own experiments through the many different fields of science.
This simple experiment teaches kids about inertia (as well as the importance of seatbelts!). Take a small wagon, fill it with a tall stack of books, then have one of your children pull it around then stop abruptly. They won't be able to suddenly stop the wagon without the stack of books falling. You can have the kids predict which direction they think the books will fall and explain that this happens because of inertia, or Newton's first law.
You've probably tried a salt crystal growing kit at some point in your life (5th grade Science Fair perhaps?) but Schooling a Monkey takes the idea to a new level with these Salt Crystal Feathers. This awe-inspiring project is deceptively simple and inexpensive to achieve, and requires just a wee bit of patience to see the results—kids will love checking in on the progress. Visit Schooling a Monkey now to get started.
If you've ever wondered how elephants keep their tusks clean, we've got the answer. They use elephant toothpaste! Find out how to mix your own and figure out the science behind this dynamic exothermic (heat releasing) reaction from Asia Citro at Fun at Home With Kids. Our favorite part? That you get to throw in some sensory playtime after the action's over.
Insect hotels can be as simple (just a few sticks wrapped in a bundle) or as elaborate as you'd like, and they're a great way for kids to get creative making the hotel and then get rewarded by seeing who has moved into the home they built. After creating a hotel with hiding places for bugs, place it outside (near a garden is often a good spot), wait a few days, then check it to see who has occupied the "rooms." You can also use a bug ID book or app to try and identify the visitors.
Wonderful ideas! As a former science teacher, science department chair and system-wide science supervisor,; I salute you! It is mothers like you who keep the spark of investigation going in the eyes of our children. I love, love love hands-on science! You are training the scientists of tomorrow…or maybe the artists…doesn't matter, we need both! Suggestion: let them see how many drops of water they can get on a penny. All you need is a penny, a medicine dropper and water. Oh, and a very steady hand and table that doesn't shake. Then fill a jar with water (almost to the top) and predict how many pennies they can put in until the water overflows. Good lesson in surface tension and cohesion. You will need a steady hand, sturdy surface and a lot of pennies! I have some others, but no enough space.
It happens to the Statue of Liberty and it happens to the change in your pocket! Create your own home lab with just a few household ingredients (this experiment will literally cost you just pennies). It's also a chemical reaction with very non-toxic ingredients, so it's safe and fascinating even for young kids. Click over to Buggy and Buddy to get the simple how-to.
I believe all children have the potential to be the next latest and greatest scientific inventor, but they just need to get things started. Holistic learning and hands-on approaches to teaching complex ideas make the difficult a lot less so. Absorbing information and fine-tuning their ability to sit and focus on one project will help set the foundation for them to become able to learn in a coherent and disciplined way, while also being fun.
Science isn't something that necessarily needs to be done in the closed quarters of a lab. Many of the most brilliant experiments can be done in your own home and literally cost you almost nothing to make! So, just by using a bit of household equipment and items you would likely have anyway spend some time impressing your friends with a few of these! Here are ten of the most impressive!
Have you noticed that science seems to be a hot topic recently? Wondering how you can help at home? As busy moms of three kids and former elementary school teachers we've shared over 30 science experiments for you at The Educators' Spin On It.  Our biggest tip is to simply allow time for it.  Encourage your child to use those "wh" questions to explore their world through a scientific view…What, Why, How, Where, When. Take a peek below at our science activities and let us know which one you want to do first!
Your whistler has the basics of air pressure down just by using their mouth to blow. And now you can amaze them with this egg-cellent experiment. There is a little fire play involved (dropping a lit paper into the bottle), but that's what causes the unbalanced air pressure, which pushes the egg into the bottle. Want to test it out? Head over to The Scientific Mom and get the step by step.
Adults and kids will learn amazing new things about basic and acidic solutions with the Mind-Blowing Science Kit. Whether erupting an under-water volcano or growing colorful, jiggly crystals, this science kit mixes learning with experimentation in a fun and colorful way for a wide range of ages. Each of the hands-on activities in the science guide is intended to be performed by a young scientist under adult supervision, although these activities can be adjusted to accommodate a range of ages and capabilities while still maintaining the educational excitement of the original experiments.
While The Big Bag of Science included some fun chemistry experiments, My First Mind Blowing Science Kit focuses solely on chemistry and chemical reactions. Want to witness a sunset in a test tube? What about a color-changing (or even underwater) volcano? This kit includes ingredients your child will need to conduct these colorful experiments over and over again—or at least until the powders, polymers, and oils run out.
Did you know that a simple potato can produce enough energy to keep a light bulb lit for over a month? You can create a simple potato battery to show kids. There are kits that provide all the necessary materials and how to set it up, but if you don't purchase one of these it can be a bit trickier to gather everything you need and assemble it correctly. Once it's set though, you'll have your own farm grown battery!
Scientific Explorer My First Mind Blowing Science Kit is your junior chemist's introduction to the world of scientific exploration. Learn the basics of science from chemical reactions to the use of science tools. With mind blowing experiments such as creating a sunset in a test tube and making a color-changing volcano, children will love learning fascinating facts about their natural world and this kit will keep them engrossed with interactive experiments. Includes Red cabbage powder, citric acid, baking soda, 3 color tablets, crosslinked polyacrylate copolymer, vegetable oil, corn starch, 2 cotton swabs, 3 test tubes with stand, 3 plastic cups, pipette, 2 sticks, 2 measuring scoops and activity guide. Recommended for children 6 years of age and older with adult supervision.
With just a package of Starbursts and a few other materials, you can create models of each of the three rock types: igneous, sedimentary, and metamorphic. Sedimentary "rocks" will be created by pressing thin layers of Starbursts together, metamorphic by heating and pressing Starbursts, and igneous by applying high levels of heat to the Starbursts. Kids will learn how different types of rocks are forms and how the three rock types look different from each other.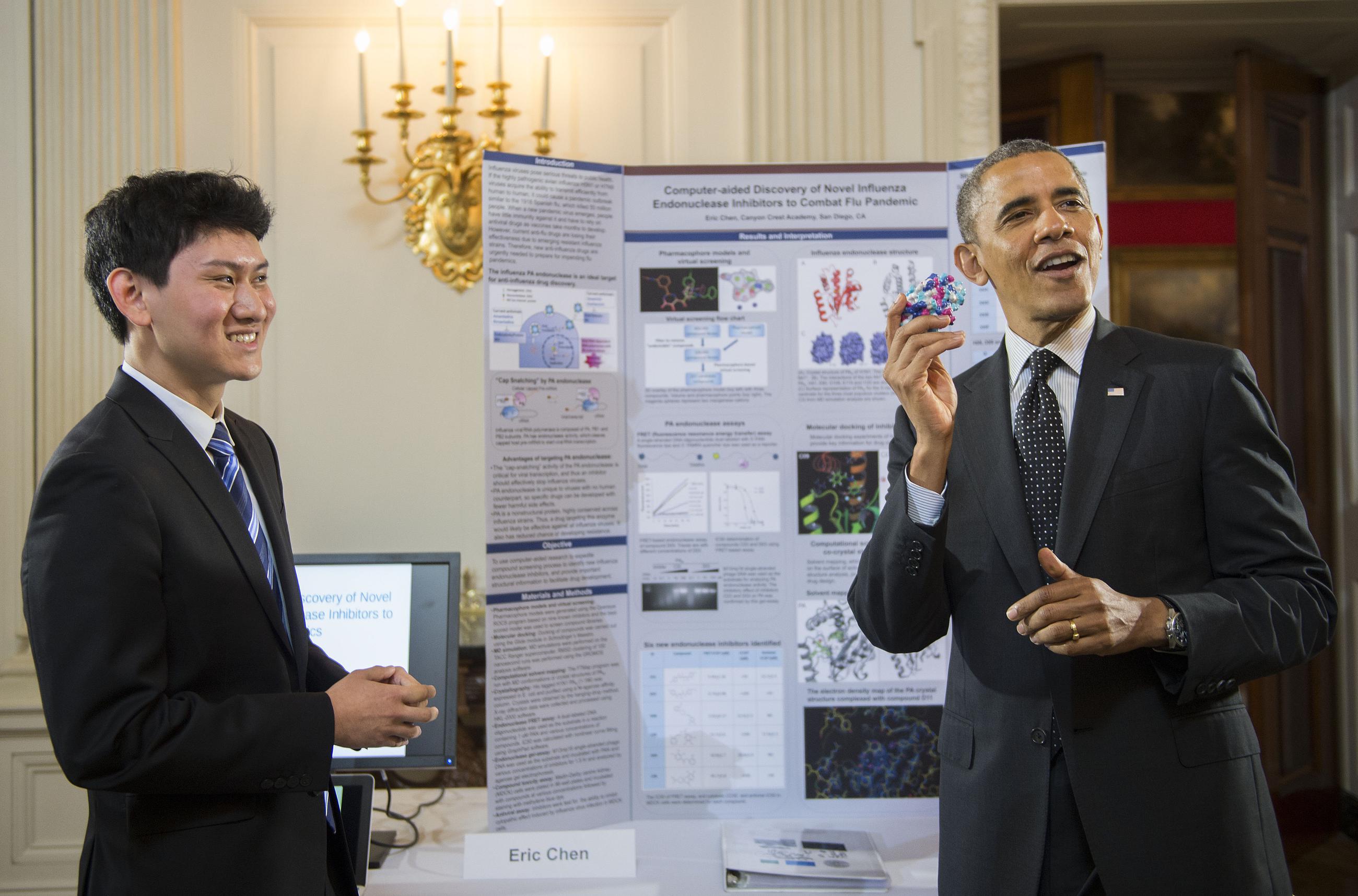 Scientific Explorer is the industry leader in fun and educational activity-based science kits for children. Appreciated by parents for their educational value and loved by children for their hands-on fun, Scientific Explorer kits help develop critical thinking skills, inspire imagination, and encourage exploration through interactive experiments and activities that help make learning fun. Scientific Explorer is a member of the Alex Brands Family.
This simple experiment teaches kids about inertia (as well as the importance of seatbelts!). Take a small wagon, fill it with a tall stack of books, then have one of your children pull it around then stop abruptly. They won't be able to suddenly stop the wagon without the stack of books falling. You can have the kids predict which direction they think the books will fall and explain that this happens because of inertia, or Newton's first law.
Don't be crodsquinkled, as these dream potion experiments are the best way to bring the bizarrely brilliant world of the BFG to life. These easy to make concoctions will whizz, fizz and pop before your eyes, creating exciting chemical reactions that will have all kids squealing with delight. Again made using things you'll find at home or can pick up from the supermarket, this is an easy project to try with the kids. Be warned though - this is one of the messiest science experiments for kids on the list!
In this quick and fun science experiment, kids will mix water, oil, food coloring, and antacid tablets to create their own (temporary) lava lamp. Oil and water don't mix easily, and the antacid tablets will cause the oil to form little globules that are dyed by the food coloring. Just add the ingredients together and you'll end up with a homemade lava lamp!
With just some basic materials you can create your own musical instrument to teach kids about sound waves. In this water xylophone experiment, you'll fill glass jars with varying levels of water. Once they're all lined up, kids can hit the sides with wooden sticks and see how the itch differs depending on how much water is in the jar (more water=lower pitch, less water=higher pitch). This is because sound waves travel differently depending on how full the jars are with water.
The good news is that your white lab coat doesn't have to sit in the closet collecting dust. There are a lot of fun, simple, and hands-on science projects families can do together to learn and understand some of the basic principals of the natural world. And they're not just for kids: even moms and dads will get a kick out of these 10 family-friendly science experiments!
The word "oobleck" comes from a Dr. Seuss story where a young boy must rescue his kingdom from a sticky substance. But the neat part of this experiment is how oobleck reacts to vibrations. Put the oobleck over a subwoofer (on top a cookie sheet!) and watch it dance to difference frequencies. Your dancer will see how sound isn't just about volume! Check out more of this awesome experiment from Tammy of Housing a Forest.